WWE: Five most dangerous stunts ever pulled-off by wrestlers
WWE: Five most dangerous stunts ever pulled-off by wrestlers
Nov 04, 2019, 11:52 pm
3 min read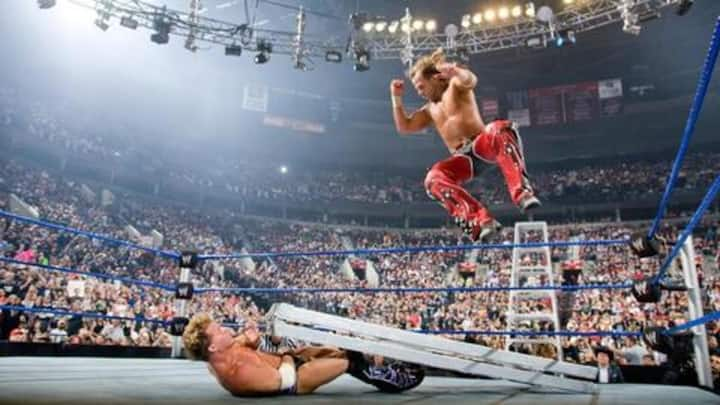 WWE represents the sport of professional wrestling in the best possible manner and categorically terms it as sports entertainment. Being a form of entertainment, it has, over the years, pulled-off quite some amount of tricks and stunts, which have entertained the fans. On the same note, we take a look at some of the most dangerous stunts ever pulled-off by WWE wrestlers.
Vince McMahon blows himself up in his own Limousine
The one advantage of being a millionaire is one can do what he wants, without caring about the expenses. The same was the case when in 2007, Chairman Vince McMahon faked his own death by blowing up his own Limousine, as he was inside of it. The stunt looked scary, but the set up was perfect as fans sunk into it.
Braun Strowman pushed Bobby Lashley through LED stage tron
Everything that is around the ring could be used as a weapon. In a similar context this year, Braun Strowman was so mad at Bobby Lashley that during a brawl between the two, the former pushed his opponent through the LED tron at the entrance stage. As both went through it, sparks went flying all over, but the stunt performed was picture-perfect.
Edge spears Mick Foley through a burning table
It seems WWE has a tendency to make superstars play with fire. In another fiery incident, WWE Hall of Famers, Edge and Mick Foley, were involved in a Hardcore Match, as Edge set up a table, pouring ethanol and setting it on fire. What followed thereafter was horrific as he speared Foley through the burning table, sending chills down the spines of fans.
Foley destroyed from top of the cell
When it comes to Foley, one certainly remembers his 1998 Hell in a Cell match against The Undertaker, where he was a part of deadly stunts on two occasions. The opening stunt was the most brutal one, as Undertaker threw Foley off the top of the cage, as the latter went slamming onto the announce table. He was later choke-slammed through the cell roof.
Owen Hart's tragic demise while pulling-off a deadly stunt
Undoubtedly, the most dangerous and tragic stunt ever pulled-off by WWE was when Owen Hart was asked to enter using a zip-line from the top of the arena, at Over the Edge pay-per-view in 1999. In the follow-through, the line snapped as Owen fell face-burst onto the ring and died. Notably, the stunt was previously performed successfully by Sting and Shawn Michaels.