WWE: A look and ranking the top cross-brand invasions
WWE: A look and ranking the top cross-brand invasions
Nov 10, 2019, 11:48 pm
2 min read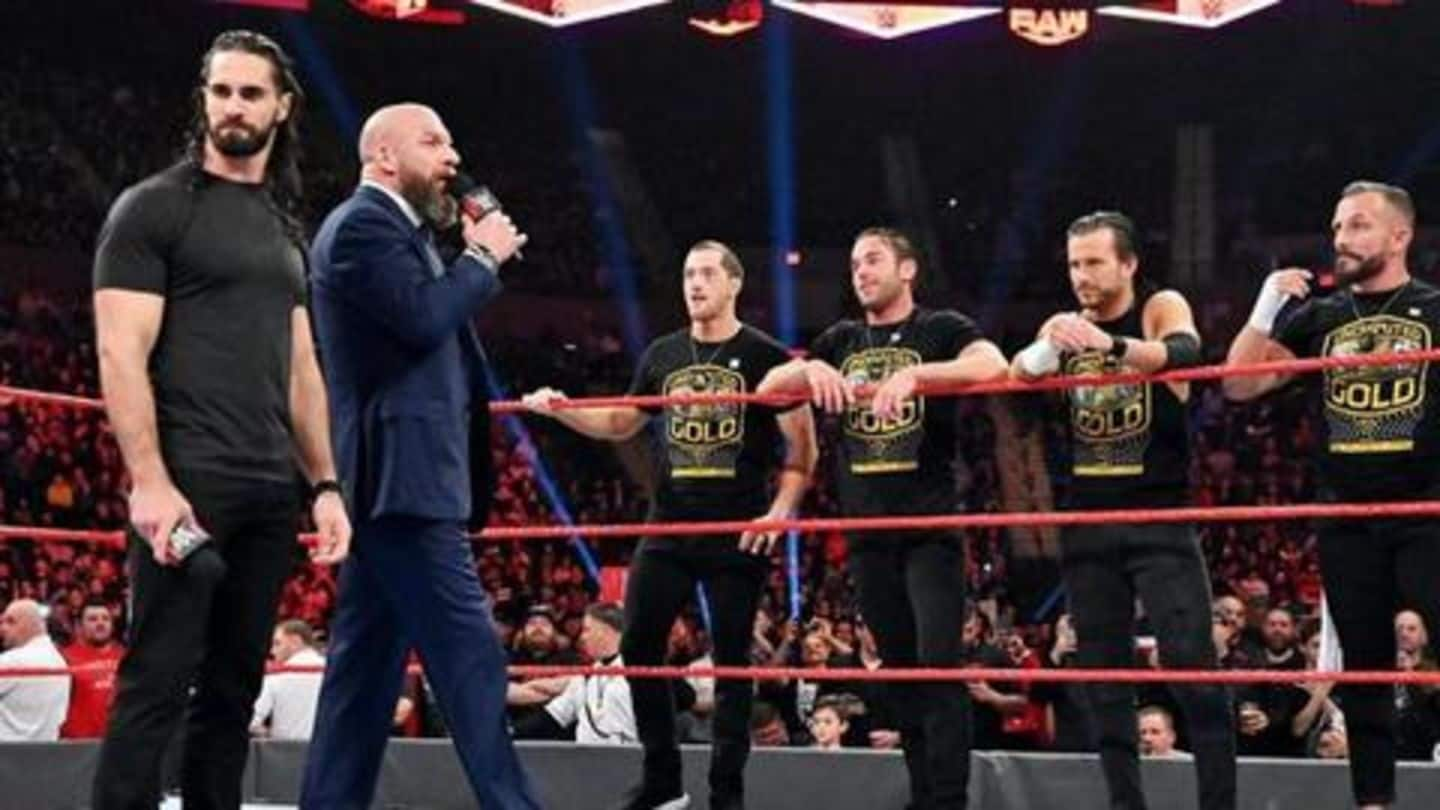 While WWE is an independent wrestling promotion, the management has divided it into multiple brands to give the entire roster a chance to display its breath-taking wrestling skills. As of now, superstars are restricted to particular brands as they are barred from showing up on any other brand. However, there have been a number of cross-brand invasions, as we rank the best.
It was in 2010, when a newly formed group in the NXT, named Nexus, under the guidance of former WWE superstar Wade Barrett, led a team of upcoming WWE superstars to invade Raw. The likes of top men on Raw, like John Cena, CM Punk, Luke Gallows, and even officials, were brutalized, as the plot was brilliantly scripted and sold, which fans bought in.
Monday Night Raw goes Extreme
Prior to 2006, ECW used to be a separate promotion, but was contracted to WWE for a cross-brand pay-per-view. In 2005, ECW General Manager Paul Heyman started promoting the pay-per-view on Raw by bringing in some superstars every week. While Raw GM Eric Bischoff was not in favor of ECW, Heyman's move to invade Raw with the entire roster is still cherished by fans.
Shane McMahon helps SmackDown fire first shot at Raw
After splitting the brands in 2016, WWE was looking to intensify things between the two. Thus, SmackDown commissioner Shane McMahon, prior to the Survivor Series in 2017, fired the first shot at Raw, as the entire roster was invaded. SmackDown wrestlers laid waste to all the superstars, while the horror look on Raw GM Kurt Angle told the whole story.
NXT proves that they are the main roster
It was a week back, when WWE ensured that the Survivor Series this year would also include NXT. And, NXT founder Triple H made sure that they prove their dominance, starting with SD. With a majority of the SD roster stuck in Saudi Arabia, NXT laid invaded the remaining stars, as Hunter declared that NXT was taking over the main roster.
'Monday Night Wars' between WWE and WCW were already at great heights as the former was giving it all to knock down the latter. And, it was then chairman Vince McMahon, who decided to come up with a historic decision, to invade WCW, with DX knocking off the front door of their promotion. Fans went ecstatic, as they never expected it to happen.