WWE: Ranking the top feuds between partners of Tag-Team champions
WWE: Ranking the top feuds between partners of Tag-Team champions
Sep 07, 2019, 07:44 pm
3 min read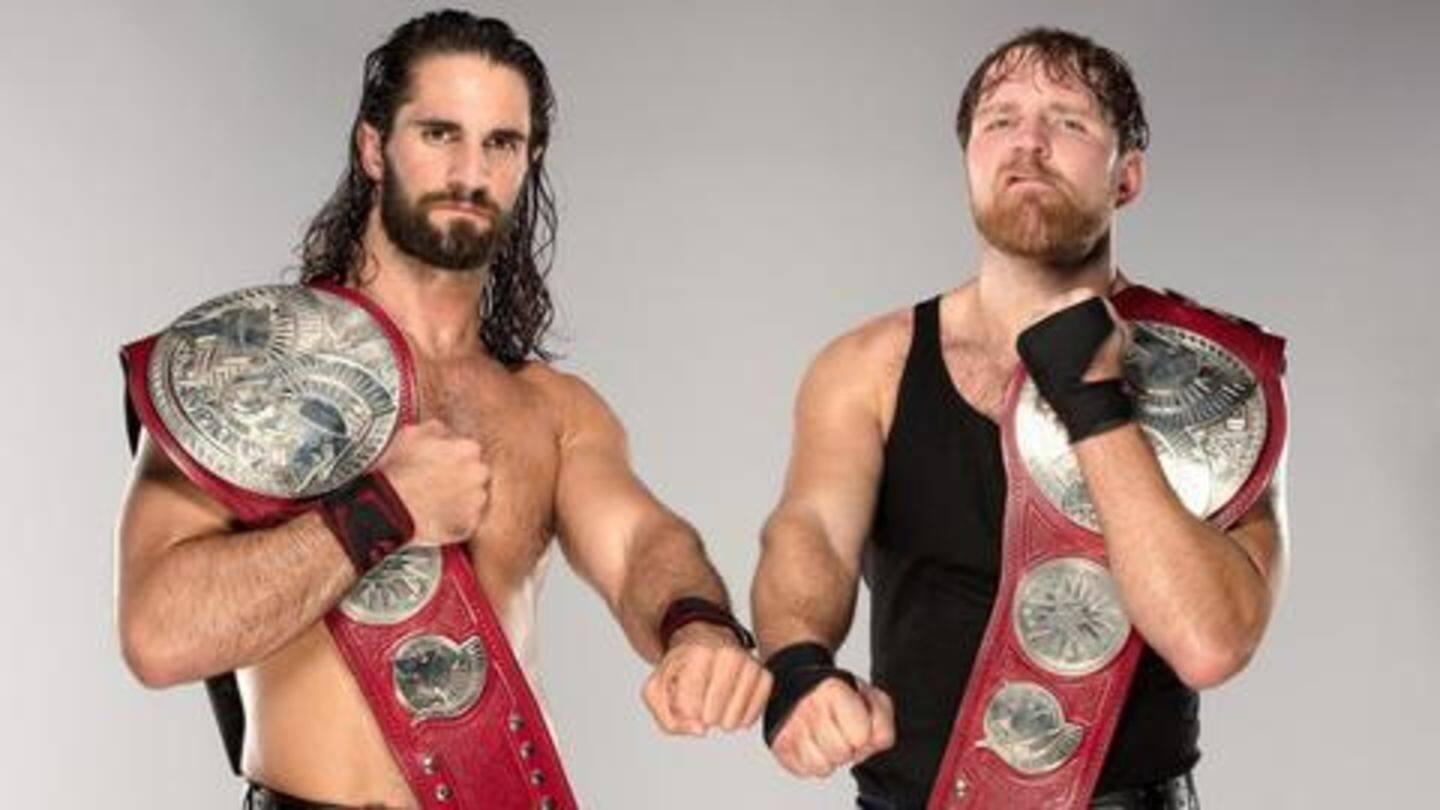 When it comes to WWE, singles feuds are the most interesting category. However, Tag-Team action is also equally great as well as impressive. Moreover, the action involving Tag-Team partners gets even more interesting when the partners collide against each other for numerous reasons. On the same note, we rank the top feuds between the partners of Tag-Team champions, to date, in singles competition.
The New Age Outlaws test who's the best
The New Age Outlaws was one of the most decorated Tag-Team champions. While they did entertain when they were up against other Tag-Teams, they did not fail to amuse fans even when they went head-to-head. As the champs, they faced off in a clash, just to test themselves out, and it was Road Dogg, who came out on top against Billy Gunn.
Kane destroys Mankind inside Hell in a Cell
Mankind, or Mick Foley, is considered one of the most brutal competitors in WWE's singles category. However, he was also a sound Tag-Team partner as he won the championship along with Kane. Nonetheless, it boiled down to a clash between them inside Hell in a Cell. Despite being partners and champions, both displayed brutal action as the match ended in a no result.
Owen Hart shows no remorse
Owen Hart never won the Tag-Team Championship with his brother Bret. However, one of his decorated stints as the champion was with British Bulldog. Interestingly, he was extremely brutal against Bulldog in a singles match, while they were champions. Notably, Owen attacked Bulldog even before the match officially got underway. Thanks to Bret as he calmed things down.
John Cena overcomes Shawn Michaels challenge for WWE Championship
Shawn Michaels faced John Cena for the WWE Championship at WrestleMania. However, in order to maintain peace between themselves until then, they worked together and even won the Tag-Team Championship. We witnessed mind games, coupled with an intense encounter at WrestleMania, as Michaels came up short to win the WWE Championship. Frustrated, Michaels cost them the Tag-Team title on Raw, the next night.
Eddie Guerrero fails to overpower Rey Mysterio
Eddie Guerrero and Rey Mysterio were one of the most sound and tactical Tag-Team partners and champions. However, they decided to test themselves against each other at WrestleMania 21. We all know Eddie was famous for cheating and winning. But, his evil tactics did not work out against Mysterio as the latter overcame him smartly, as both showed each other respect following the match.