WWE: Here are some unique records scripted by Seth Rollins
WWE: Here are some unique records scripted by Seth Rollins
May 25, 2019, 01:05 pm
3 min read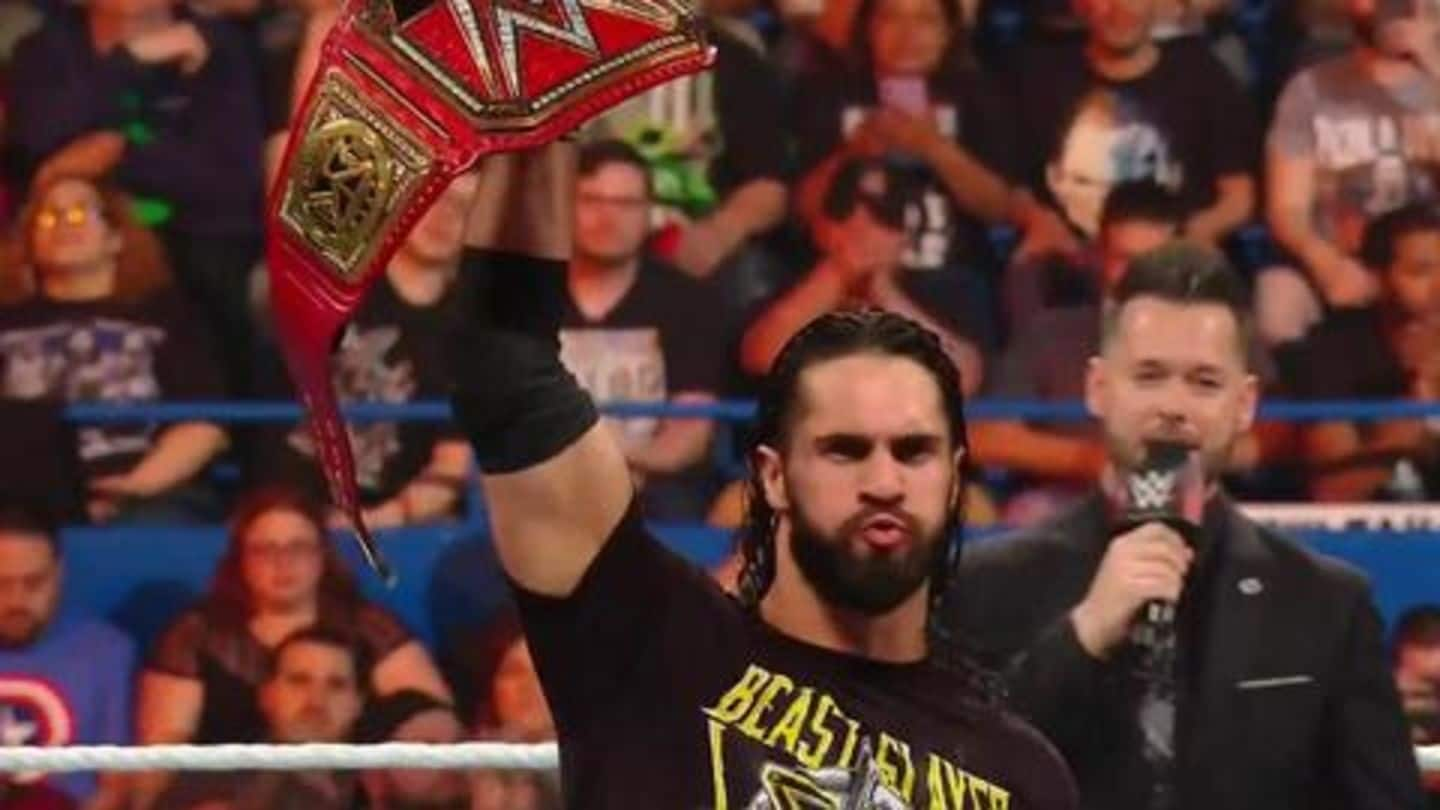 Reigning Universal Champion Seth Rollins is unquestionably one of the top WWE superstars to date. Having won multiple accolades in the promotion, he is one of the most celebrated superstars of this generation. Besides the accolades, he has also scripted some unique records in both WWE and NXT. Here we list some of such unique records held by Rollins.
Being crowned a champion is an honor. It becomes even more special if a star wins the inaugural edition of the tournament. WWE's development territory NXT deals with wrestlers, who are deemed to be the future of WWE. When WWE introduced the NXT Championship, Rollins was the first guy who won it. And after seven years, he is indeed WWE's top star.
Only Superstar to cash in MITB contract at WrestleMania
Money in the Bank contract is a special accolade to win in WWE, as it almost guarantees a championship win. Moreover, it becomes even special when the win comes at the grandest stage. Rollins is the only person in history to cash-in his contract at WrestleMania 31, as he defeated Brock Lesnar and Roman Reigns in a triple threat match for the WWE Championship.
Longest title reign since MITB cash-in
While a title win post MITB cash-in is considered undeserving and cowardly act, it is always interesting to see how long one can hold onto the championship. Interestingly, Rollins has the record of holding on to the title longest than any other superstar, following the MITB cash-in (220 days). Notably, he didn't lose the title, but an injury forced him to relinquish.
Only superstar in modern era to have wrestled WCW's Sting
WWE has procured quite a few legends from WCW. Sting is one such superstar, who was already a WCW legend before arriving in WWE at the fag end of his career. Having fought just two matches in WWE, Sting's final fight was against Rollins for the WWE Championship. Rollins is the only modern-day superstar Sting faced in his WWE stint, while the latter lost.
Most consecutive appearance on Raw
Ever wondered why Rollins calls himself Monday Night Rollins? In case you haven't noticed, ever since he debuted on Raw, he made a consecutive appearance of 154 days, which is the longest by any superstar to date. It took an injury to put him out, while since his return, he again made consecutive appearances. This is why, he is called Monday Night Rollins.