WWE: Do you remember these weird gimmicks?
Published on
Jun 17, 2019, 03:25 pm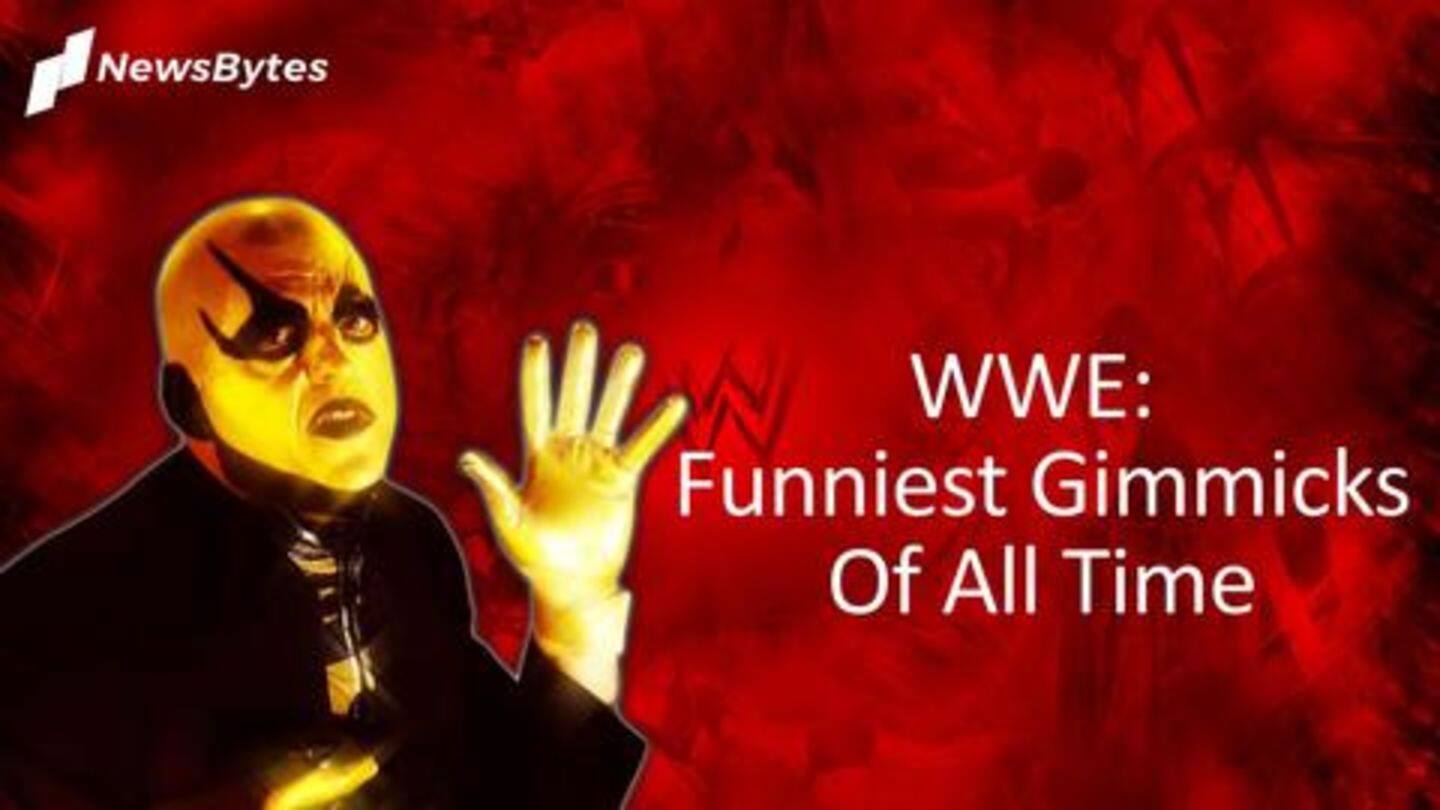 WWE is a form of sports entertainment, rather than representing the sport of wrestling. One of the notable components of the entertainment bit is the gimmick which is portrayed by a WWE wrestler. Over the years, we have witnessed several career-defining gimmicks, but not all have had an impact. Meanwhile, we present to you the five weird gimmicks in WWE.
Vito representing himself as a cross-dresser
While there hasn't been a transgender WWE wrestler to date, the promotion did bring a gimmick of a cross-dresser. Vito was the first superstar to have portrayed that gimmick as he seemed to be comfortable with it. Moreover, WWE Universe too enjoyed it. The weird part was when he annoyed his opponents by exposing his backside, which was censored by WWE.
A golden gimmick by Goldust
Goldust was one of the superstars who had an interesting gimmick, earning him the nickname 'The bizarre one'. His gimmick involved groping or insinuating affection to his opponents, while he also used to seduce them. The WWE Universe loved this gimmick as his opponents and other superstars seemed to be amused by this. There was a point where he also impersonated other superstars.
Mae Young giving birth to a hand
Prior to his Hall of Pain gimmick, Mark Henry portrayed the gimmick of Sexual Chocolate, where he revealed that he was a sex addict. He started an on-screen relationship with an old Mae Young. It was later revealed that she was carrying Henry's child. During an on-screen birth procedure, Mae gave birth to a hand, which remains one of the funniest gimmicks to date.
Impersonating Goldberg through Gillberg
Goldberg was undoubtedly one of the biggest superstars in WCW, before WWE bought the promotion. Prior to that, in order to taunt and troll WCW, WWE came up with the idea to mock WCW's superstar. As Goldberg was their biggest draw, WWE came up with a minnow version of Goldberg in the form of Gillberg. As expected, he lost most of his matches.
Damien Sandow mocks almost every one
Damien Sandow was one such wrestler who had a number of gimmicks. He rose to fame when he was The Miz's stunt double, impersonating everything that Miz did, including the beating that he took. After quitting Miz's alliance, he starting mocking almost every other superstar every week as fans loved his ways. However, he could not stay long to continue.