WWE: Five wrestlers who have defeated legend Bill Goldberg
WWE: Five wrestlers who have defeated legend Bill Goldberg
Jun 08, 2019, 12:53 pm
3 min read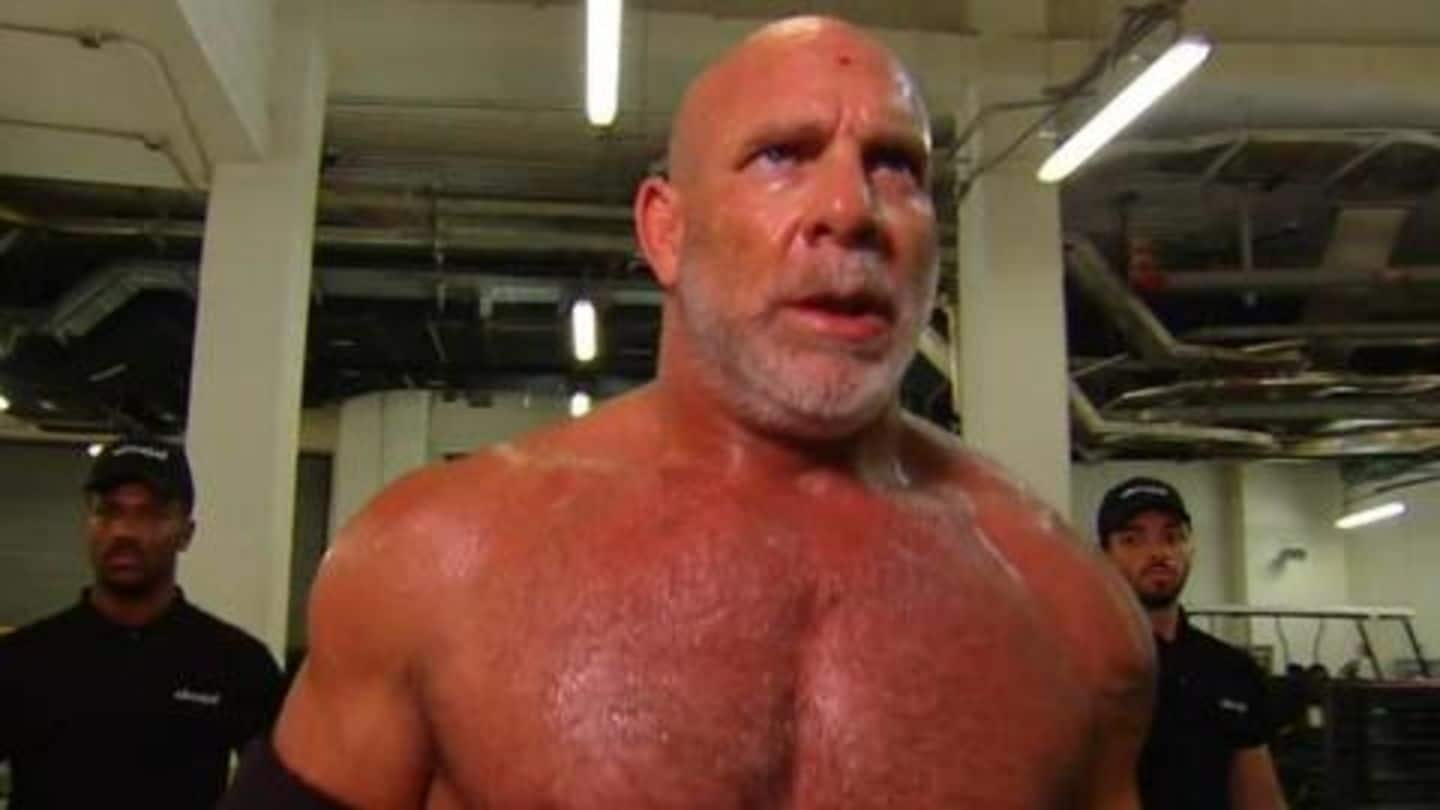 Bill Goldberg is one of the legendary names in WWE. Further, at a point of time, the GOAT even held 173-0 win-loss record. Everyone also remembers his last feud with Brock Lesnar at WrestleMania 33, where he lost the Universal Championship. However, prior to Lesnar, there were five other wrestlers, who had defeated him, as we take a look at them.
Kevin Nash ends Goldberg's unbeaten streak
WCW's pay-per-view Starrcade 1998 witnessed the unbelievable. As Goldberg entered the event 173-0, he was up against another top star in the form of Kevin Nash. Goldberg was the clear favorite to win the tie, but Nash's former tag-team partner, Scott Hall changed the game as he knocked Goldberg out using a taser. This allowed Nash to pin the champion, leaving everyone in shock.
A loss at the hands of The Best
Following Nash, Goldberg began an intense rivalry with Bret Hart. Interestingly, Hart defeated Goldberg on three occasions in a year. While he beat him for the US Championship, it was followed by the WCW World Championship win at Starrcade 1999, under controversial circumstances. The rematch saw Bret reigning supreme again. However, the notable thing was that all these wins came via outside assists.
Booker T overpowers Goldberg through family and other alliance
Back in WCW, in 2000, Goldberg challenged Booker T for World Championship. During their first match, Booker got an assist from his brother Stevie Ray, who threw a towel while the latter was locked onto a submission by Goldberg, leading to a disqualification and Booker retaining. However, the next match saw Booker being assisted by Jeff Jarrett and The Cat, as Goldberg lost again.
Scott Steiner pulls off the impossible, thanks to Vince Russo
During Goldberg's record 173-0, one of his victories came against Scott Steiner. A few years later, they started a brawl and went head-to-head at Fall Brawl 2000. It was a no disqualification match, as they were involved in an intense battle. The match also saw Goldberg breaking free of the Steiner Recliner twice, before WCW President Vince Russo attacked and allowed Steiner to win.
Triple H sledgehammers Goldberg for his first
It must be noted that Triple H has never beaten Goldberg in singles competition. However, inside the Elimination Chamber at SummerSlam 2003, it was a different story. Hunter was facing a serious threat to lose his World Heavyweight Championship as Goldberg was the only remaining man inside the chamber. Nonetheless, thanks to an assist from Ric Flair, Hunter sledge-hammered Goldberg to retain the title.