UK: Narayana Murthy's son-in-law among 15 Indian-origin MPs elected
UK: Narayana Murthy's son-in-law among 15 Indian-origin MPs elected
Written by
Siddhant Pandey
Dec 14, 2019, 12:58 pm
3 min read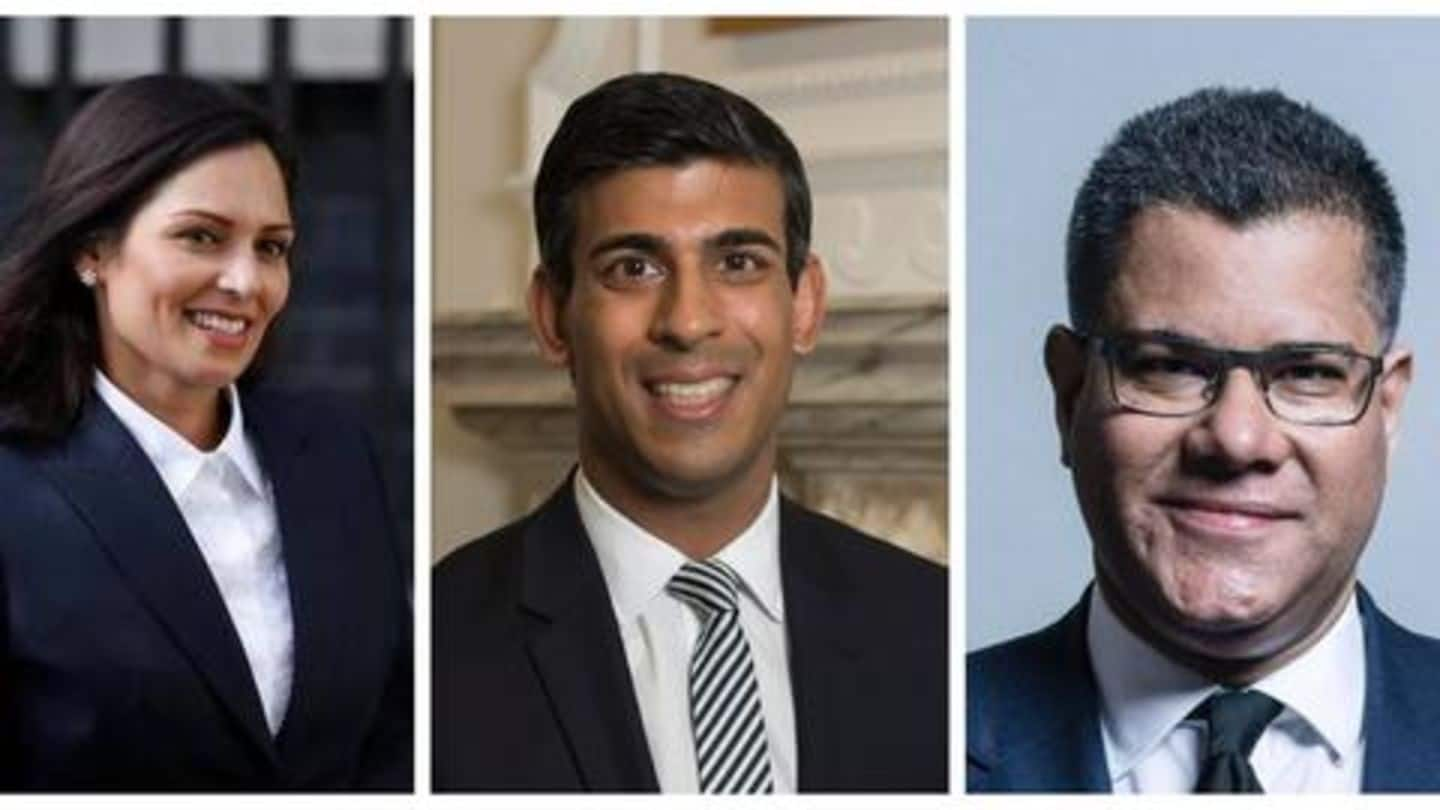 As British Prime Minister Boris Johnson returned to power with a big majority in the United Kingdom elections on Friday, the polls also marked a victory for diversity. Fifteen Indian-origin candidates were among 65 from minority ethnic backgrounds elected to the 650-member House of Commons. Among the Indian-origin candidates is Tory MP Rishi Sunak (39), the son-in-law of billionaire Infosys founder NR Narayana Murthy.
Sunak won with a majority of 27,210
Sunak, a sitting MP from Richmond (Yorkshire), was re-elected with 36,693 votes, gaining a 27,210-majority for the Conservative Party. Sunak served as the Chief Secretary to the Treasury in Johnson's government, which came to power in July 2019. He is the husband of Akshata Murthy, Narayana Murthy's daughter. Sunak is also a director of Narayana Murthy's investment company Catamaran Ventures.
Other Tory MPs who were re-elected to House of Commons
Not just Sunak, all Indian-origin MPs from the former Parliament were re-elected. Former UK Homes Secretary Priti Patel won from Witham with 32,876 votes, marking a majority of 24,082 for the Conservatives. Former International Development Minister Alok Sharma was re-elected from Reading West (24,393 votes). Shailesh Vara from North West Cambridgeshire (40,307 votes) and Suella Braverman from Fareham (36,459 votes) were also re-elected.
Tories Gagan Mohindra and Claire Coutinho elected for first time
First-timers Gagan Mohindra and Claire Coutinho also joined the Indian-origin Tory MPs in the House of Commons. While Mohindra won with Hertfordshire South West seat with 30,327 votes (a 14,408-majority), Coutinho took the Surrey East Tory-held seat with 35,624 votes (a 24,040-majority).
Indian-origin MPs from Labour Party also held their seats
Opposition Labour Party's Indian-origin MPs also had reason to celebrate. Preet Kaur Gill—first British Sikh female MP—was re-elected from Birmingham Edgbaston with 21,217 votes. The first turbaned Sikh MP, Tanmanjeet Singh Dhesi, was also re-elected from Slough, beating Indian-origin rival Kanwal Toor Gill with 29,421 votes. Valerie Vaz was re-elected from the Walsall South seat with 20,872 votes. She beat Indian-origin Conservative Gurjit Bains.
Here are the other winning candidates from the Labour Party
Meanwhile, Lisa Nandy and Seema Malhotra also held onto their respective seats. Nandy won from Wigan with 21,042 votes, while Malhotra won from the Feltham and Heston seat with 24,876 votes. First-time MP Navendru Mishra won from Stockport with 21,695 votes.
Polls marked biggest win for Conservatives since 1980s
Overall, the Conservatives won 365 seats while the Labour Party won 203 seats. The elections marked the biggest win for the Conservatives since the 1980s. Interestingly, apart from minority ethnicities, the elections were also remarkable in terms of women representation. One-third of the House of Commons is now represented by women, with 220 female MPs (12 up from the previous the parliament) being elected.