5 weirdest things ever sold on eBay
5 weirdest things ever sold on eBay
Written by
Sarthak Kapoor
Aug 31, 2018, 12:52 pm
2 min read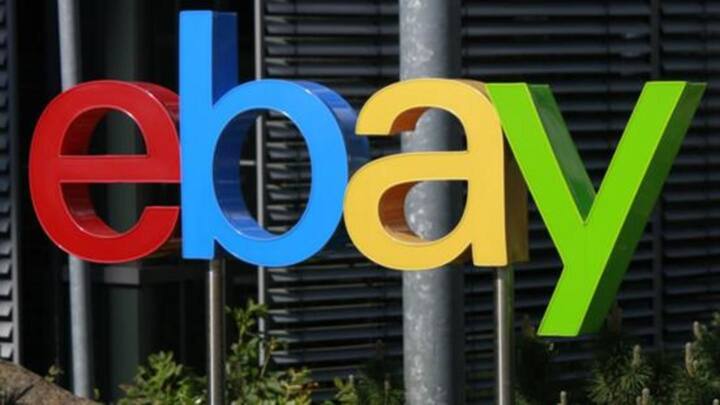 While eBay was primarily an e-commerce platform in India, the company's global reputation stems from it being one of the best auction sites in the world. Thousands of products are put on eBay for auction daily, ranging from useful to the absolutely bizarre ones; interestingly eBay has a notable collection of bizarre items sold. Here, we list 5 weirdest items ever sold on eBay.
A spoiled grilled cheese sandwich that got sold for $28,000!
In 2004, a supposedly 'magical' grilled cheese sandwich with a portrait of Virgin Mary was put on auction by Diane Duyser, a woman from Florida. The sandwich reportedly had immense 'mystical powers' - Duyser had it for over 10 years, but it was still left uneaten by mold. The sandwich was purchased by the Golden Palace Casino for a flabbergasting $28,000.
Ad space on a guy's forehead
In what can only be called bizarre, Andrew Fischer, a web developer from Nebraska, suddenly had the bright idea of auctioning his forehead as an ad space in 2005. Fischer wanted to advertise a product using temporary tattoos for 30 days. After several bids in the auction, he succeeded in receiving $37,375 to advertise a snoring remedy for a company called SnoreStop.
A Dorito shaped like Pope's hat
In 2005, the Virgin Mary grilled cheese sandwich buyer GoldenPalace.com bought a Dorito that was shaped like a Pope's hat! Also known as the "Pope hat chip", the product was a complete cynosure and drew 41,000 bids on its eBay page visitors before it was purchased for $1,209. It was a new addition to the unique artifacts owned by the internet casino.
In 2009, a girl listed her grandmother for sale
In 2009, a 10-year-old girl from England, Zoey, decided to auction her 61-year-old grandmother on eBay because the elderly woman was "annoying and moaning a lot". However, Zoey added that her grandmother was "very cuddly and loves word searches." While it was meant as a joke, several people bid up to £20,000. eBay eventually took the auction down as it violated human trafficking laws.
Clippings of Justin Bieber's hair sold for a fortune
In 2011, pop star Justin Bieber gifted his chopped hair clippings to famous talk show host Ellen DeGeneres. DeGeneres later put Bieber's hair for auction on her eBay page, and saw some amazing bids from 98 bidders. The lock of hair finally sold for a whopping $40,668, and DeGeneres donated the proceeds to California-based animal rights organization, Gentle Barn Foundation.