Homophobic bullying in school drives 9-year-old boy to commit suicide
Homophobic bullying in school drives 9-year-old boy to commit suicide
Aug 29, 2018, 07:24 pm
2 min read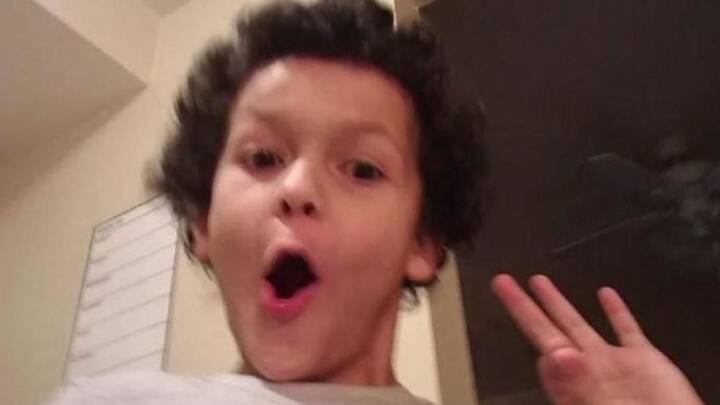 In a heart-breaking incident, a nine-year-old boy took his own life after enduring homophobic bullying in his Denver school. Jamel Myles, who died on Thursday, was bullied by his classmates for coming out as gay, his mother Leia Pierce said. Notably, only last Monday, he had started his fourth grade at Joe Shoemaker Elementary School. Here's more about this.
Jamel was told by his classmates to 'kill himself'
Pierce said after her son came out to her, he spoke about revealing his orientation to his classmates too. He had talked about being 'proud of himself'. She also said Jamel planned to dress more femininely. Pierce said Jamel confided in his sister that his classmates asked him to take his life. "My child died because of bullying. My baby killed himself," Pierce added.
Pierce said it hurt Jamel didn't come to her
"Four days is all it took at school. I could just imagine what they said to him. I'm just sad he didn't come to me. I'm so upset that he thought that was his option," Pierce said.
After suicide, here's what schools plan to do
The kid was pronounced dead at a hospital, with the medical examiner ruling his demise as a suicide. An investigation was initiated by police. Meanwhile, Denver Public Schools sent a letter to families saying extra social workers and crisis counselors will be present in institutions. Grief counselors met with parents and students. The district has extended support to the bereaved family.
In face of tragedy, Pierce speaks about making a difference
After losing her son, Pierce said she will fight against bullying. "We should have accountability for bullying. I think the child should. Because the child knows it's wrong," she said. Passing the onus to parents, Pierce said they should be held accountable. "Obviously the parents are either teaching them to be like that, or they're treating them like that," she explained.