#Section377: How global media organization reported on this landmark judgement
#Section377: How global media organization reported on this landmark judgement
Sep 06, 2018, 07:37 pm
3 min read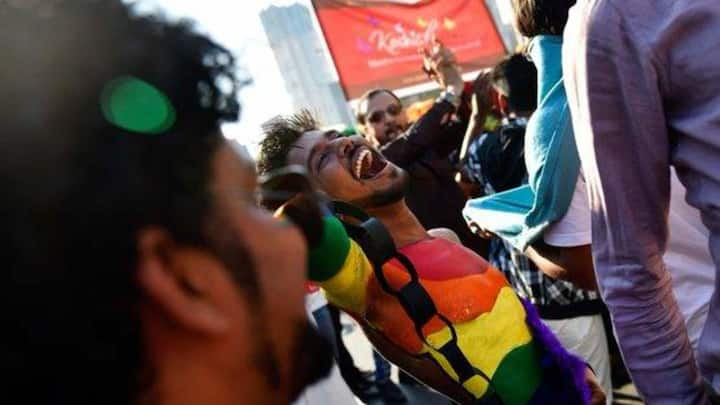 The world media today hailed the overturning of a colonial-era law in India that criminalized gay sex, saying the landmark ruling was a boost for gay rights not only in the world's largest democracy but also the world. The Supreme Court decriminalized part of Section 377 of the Indian Penal Code that criminalizes consensual gay sex, saying it was irrational and indefensible. Here's more.
Landmark victory for gay rights across the world: Washington Post
The Washington Post said the SC verdict was a landmark victory for gay rights in the world's largest democracy. It noted that activists have struggled for more than a decade to invalidate the IPC Section that prohibited consensual carnal intercourse against the order of nature. The leading American newspaper commented that the ruling is also a boost for gay rights around the globe.
Judgement reflects rapid social change in India: The Washington Post
"The judgment reflects rapid social change in India, where only five years ago, the top court upheld the same law. Since then, campaigners have mobilized a movement to spread awareness about gay rights," The Washington Post said.
Verdict sets examples for nations with similar laws: NYT
The New York Times described the ruling as a "groundbreaking victory" for gay rights in India which has put to rest a legal battle that stretched for many years. It quoted Meenakshi Ganguly, the South Asia Director for Human Rights Watch as saying that the ruling could set a precedent for nations with similar colonial-era laws to end their "discriminatory treatment" of LGBT citizens.
Here's what CNN said about the verdict
"The decision to repeal the law is a major victory for India's LGBT activists and supporters after years of determined struggle," CNN commented. "Today's historic ruling is the culmination of an often fraught legal-battle for equality in a country where homosexuality remains taboo," it said.
BBC says it'll take time for communities to accept change
The Guardian newspaper of the UK noted that early cases filed in 1994 and 2001 bounced back and forth for years between higher courts reluctant to rule on the issue. The BBC said, "In a largely conservative India, where leaders of all religions have consistently opposed gay sex, it will still be a while before attitudes change and the community finds full acceptance."
Decriminalizing gay sex has sparked jubilation among LGBTQ: The Telegraph
The Independent newspaper said the ruling will have a profound impact both in India and across the world. The Telegraph newspaper of the UK noted that sexual minorities in India have lived in fear, hiding as second-class citizens and the Supreme Court's decision to decriminalize gay sex has sparked jubilation among LGBTQ and human rights groups across the country.