Austria: Sebastian Kurz set to become the world's youngest leader
Austria: Sebastian Kurz set to become the world's youngest leader
Written by
Anupama Vijayakumar
Oct 16, 2017, 10:51 am
2 min read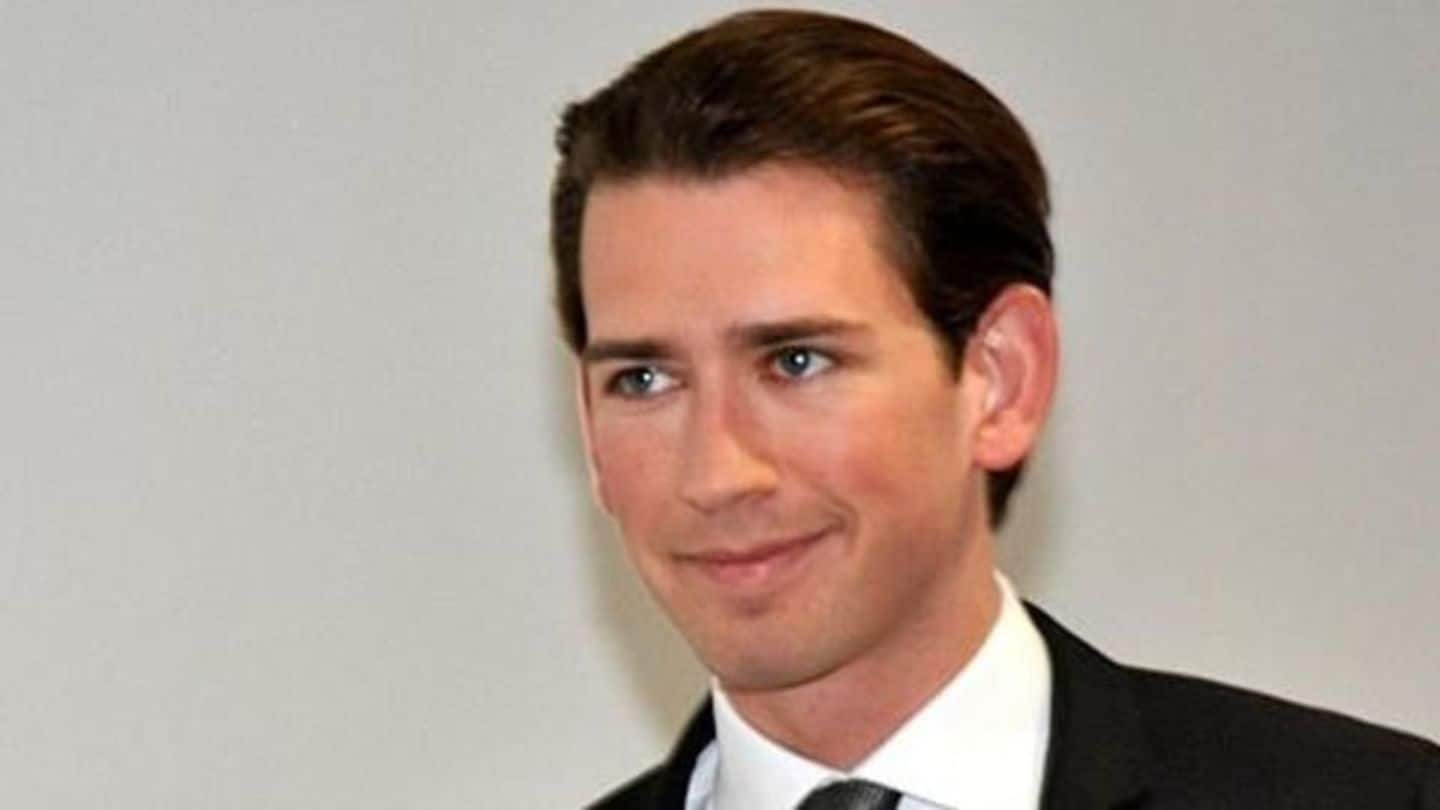 Projections ahead of Austria's national election results indicate that the conservative People's Party led by 31-year-old Sebastian Kurz may win. If the projections stand true, Kurz is poised to become the world's youngest head of state. "It is time for a change in this country....I say thank you to you all who made this possible," Kurz said while addressing his supporters. Here's more.
Before contesting the elections, Kurz served as the European Union's youngest foreign minister at age 27. He became the leader of the Austria's People's Party in 2017. Kurz has been compared to the likes of Canadian Prime Minister Justin Trudeau and French President Emmanuel Macron. He has rebranded his party as the "New People's Party" and created a movement around himself.
What were the major issues in the elections?
The elections were conducted against the backdrop of increasing resentment over huge migrant influx from the Middle East and North Africa. Kurz's party moved to entice voters with promises such as closing down immigrant routes and denying benefits at par with them. Meanwhile, the right-wing Freedom Party has accused him of stealing their policies. Heinz-Christian Strache, the party's candidate has called Kurz an "imposter."
Kurz's party is well on its way to claiming a large share of the votes. He may likely form a coalition with the Freedom Party which is projected to secure 26.9%. This comes after last month's German elections where the right-wing party, Alternatives for Germany (AfD) performed well. Trend-wise, this suggests that right-wing parties may be making a strong comeback in Europe.