Biden's inauguration to include presidential escort, virtual parade
Biden's inauguration to include presidential escort, virtual parade
Written by
Nikita Gupta
(Sourced from PTI)
Jan 04, 2021, 04:13 pm
2 min read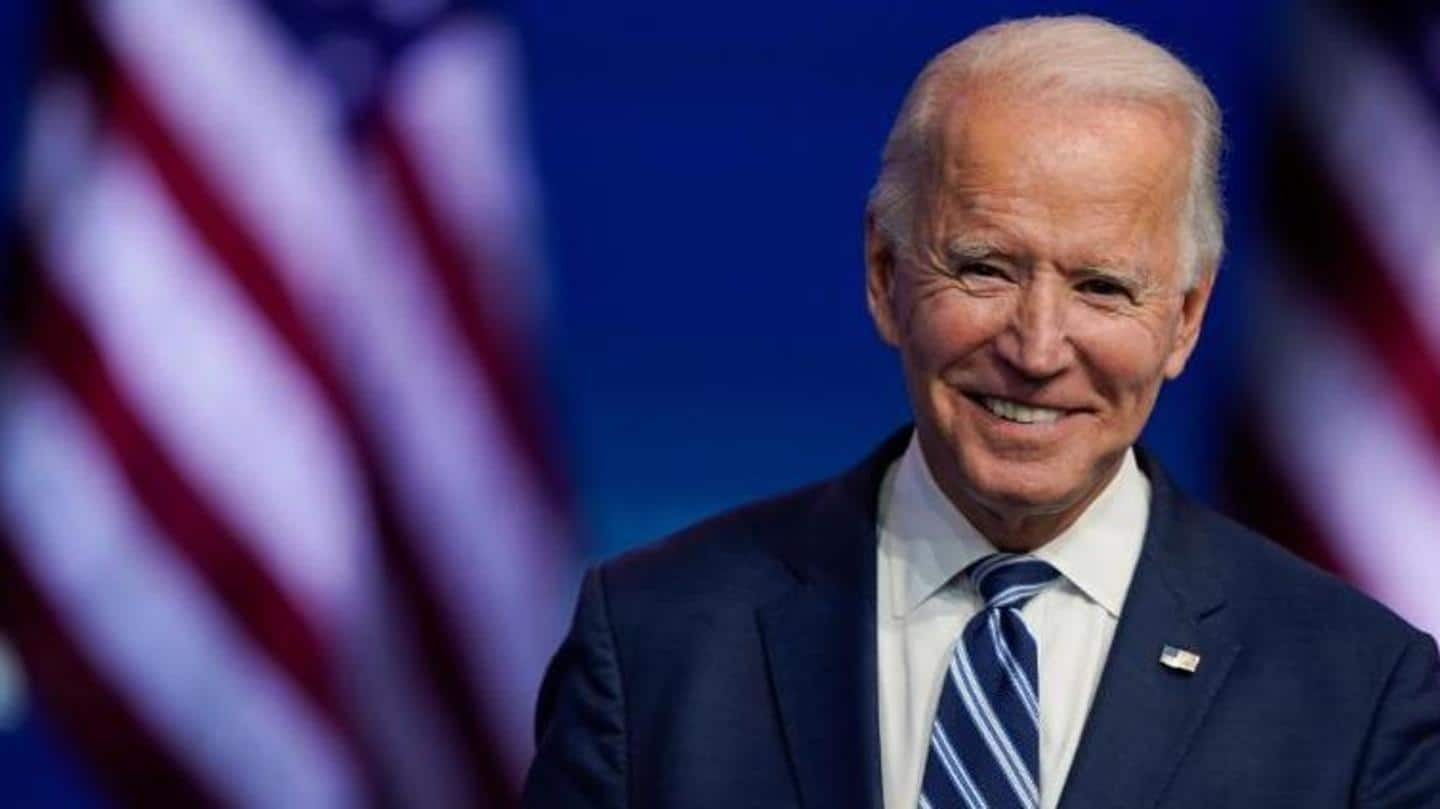 President-elect Joe Biden's inauguration on January 20 will include a Pass in Review on the East Front, a presidential escort to the White House, and a virtual parade across the US. Following the official swearing-in ceremony, the President-elect, First Lady Jill Biden, Vice President-elect Kamala Harris, and Second Gentleman Douglas Emhoff will participate in Pass in Review with members of the military.
What is a Pass in Review?
Pass in Review is a long-standing military tradition that reflects the peaceful transfer of power to a new Commander-in-Chief, during which the President-elect, hosted by the Commander of Joint Task Force-National Capital Region, reviews the readiness of military troops. Every branch of the military will be represented. Presidential Inaugural Committee (PIC), a nonprofit tasked with planning the inauguration, will ensure COVID-19 safety protocols.
Honoring traditions of the inaugural
"This is an exciting opportunity to showcase President-elect Biden and Vice President-elect Harris's steadfast commitment to a diverse, inclusive, and unified nation. There are many grand traditions to the inaugural, and we plan to honor them while keeping everyone safe," PIC CEO Tony Allen said.
Details of the events following the Pass in Review
Following the Pass in Review, the President-elect will receive a Presidential Escort from 15th Street to the White House. Every branch of the military, including the US Army Band, a Joint Service Honor Guard, and the Commander-in-Chief's Guard and Fife and Drum Corps from "The Old Guard," will be present. A virtual parade featuring performances from communities across the country will be televised.
Ambitious goal to hold an inclusive celebration virtually
"We are excited about the opportunities this moment presents to allow all Americans to participate in our country's sacred inaugural traditions. This innovative programming will keep people safe and use new ways to bring in Americans," said PIC Executive Director Maju Varghese.
Low-key celebrations amidst the pandemic
Last month, the Joint Congressional Committee on Inaugural Ceremonies (JCCIC) had said Biden and Harris's inaugurations will be a low-key affair restricted for the public. It said that invitations to members of the 117th Congress will be limited to themselves and one guest. The PIC urged the public to refrain from any travel and participate in the inaugural activities from home.