Bill Clinton teams up with James Patterson to pen debut-novel
Bill Clinton teams up with James Patterson to pen debut-novel
Written by
Anjana Raghav
(Sourced from PTI)
Jun 01, 2018, 05:31 pm
2 min read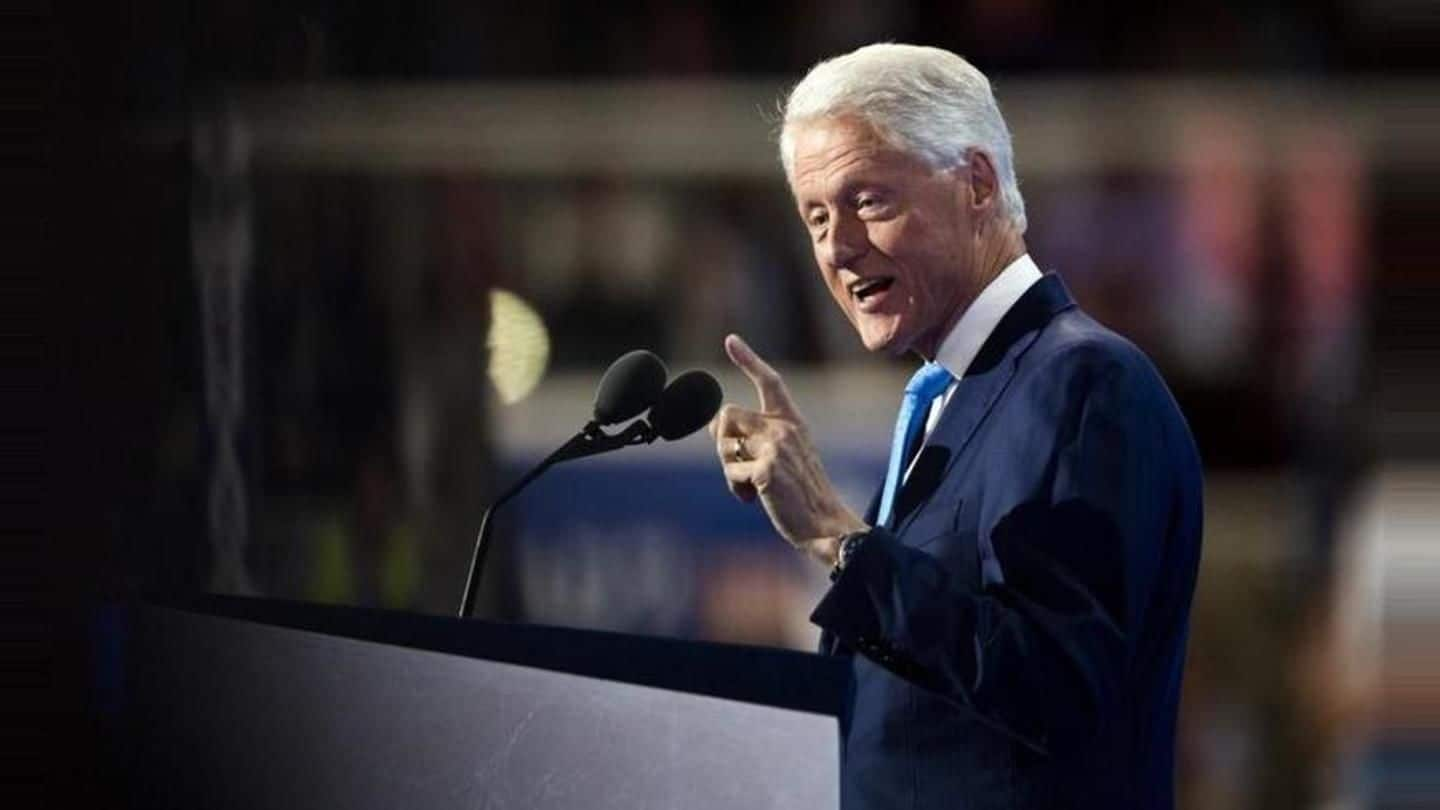 Former US president Bill Clinton has teamed up with global thriller master James Patterson to churn out a gripping novel, "The President Is Missing". The book, which is about a sitting president who disappears during an international crisis that results in the most dramatic three days in American history, will release on June 4 globally. Patterson described it as full of "twists and turns".
Plot of the book "The President is Missing"
According to publishers Penguin Random House, the novel confronts a threat so huge that it jeopardizes not just Pennsylvania Avenue and Wall Street, but all of America. "Uncertainty and fear grip the nation. There are whispers of cyber terror and espionage and a traitor in the Cabinet. Even the President himself becomes a suspect, and then he disappears from public view," it said.
Readers won't soon forget President Jonathan Duncan: Clinton
Talking about his book, Clinton said, "Yes, 'The President is Missing' is fiction, it's a thriller, but James and I have come up with three of the most frightening days in the history of the presidency. And it could really happen... These days, the seemingly impossible can happen." "I believe that readers will not soon forget President Jonathan Duncan and his story," he added.
Book sheds light on the vulnerabilities of the US
The book sheds light on the inner workings and vulnerabilities of the US. With hidden sub-basements and secret passages, the White House is the perfect setting for the thriller and details are drawn from Clinton's knowledge of the iconic building. The book will be adapted for television screens. Clinton was elected president in 1992 and served two terms.
After leaving the White House, Clinton established the Clinton Foundation, which works for improving global health, increasing opportunity for girls and women, reducing childhood obesity and preventable diseases, creating economic opportunity and growth, and addressing the effects of climate change. He is the author of four non-fiction works, including My Life. Patterson has sold over 375 million books worldwide.