Bill Gates waiting in queue for burger shows his humility
Bill Gates waiting in queue for burger shows his humility
Jan 18, 2019, 09:37 pm
2 min read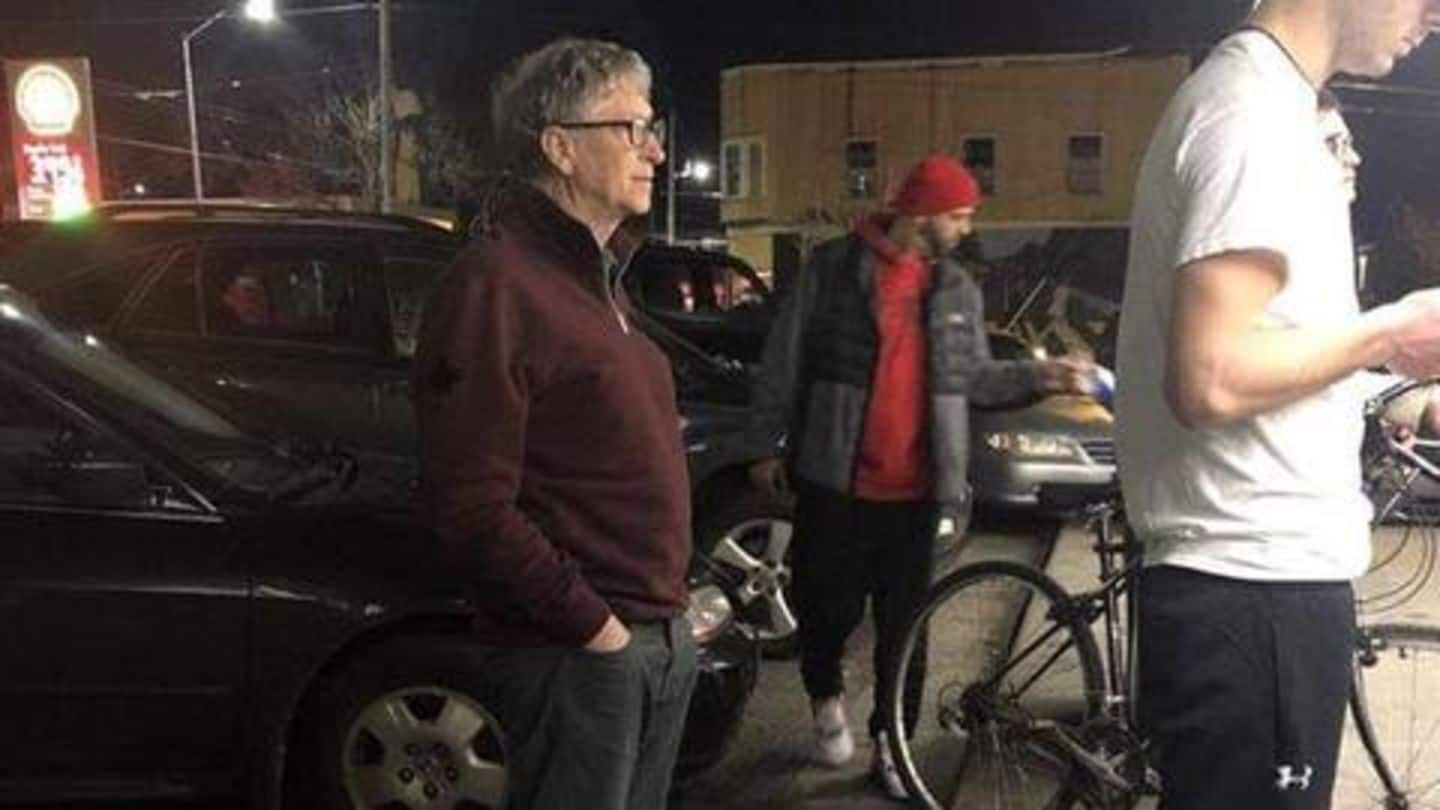 Bill Gates may be the founder of Microsoft with a net worth of $95.6 billion or Rs. 6.8L crore and he may also run the largest charity in the history of the world, but his antics have often proved how down-to-earth he is. Like recently, he was seen waiting in a queue to buy a burger in Seattle, US. Here's what happened.
Gates came out in casual attire, stood patiently in line
Recently when Gates was craving for some fast food dishes, he went out and stood in line outside Dick's Drive-in, like any other common man. Wearing a brown pullover in his signature style, gray pants, and sneakers, Gates waited to buy a burger, fries, and Coke. A picture of the incident was posted on Facebook by a former employee of Microsoft, Mike Galos.
Oh look, it's one of the richest men on earth
Gates choosing Dick's was odd as he reportedly loves Burgermaster
Galos mentioned that he found the photo in a closed Microsoft alumni board, posted by another ex-employee. However, Gates waiting in line to buy a meal is not the only odd thing here, it is also him opting to eat at Dick's. It is said that Burgermaster, which is close to Microsoft's first Seattle office in Bellevue, is the absolute favorite of Gates.
Netizens lauded Gates' coolness, called him their 'kind of billionaire'
The picture went viral soon and netizens were touched by Gates' humility. Many netizens lauded his cool as a cucumber behavior waiting patiently behind a customer. Comments such as "he is my kind of guy!", "he is my kind of billionaire!" flooded the post. While others now wanted to buy a meal from Dick's. One netizen wrote, "Getting a bag of Dick's!"