Britain: Indian-origin man gets 20-months-jail for hate tweets against Muslims
Britain: Indian-origin man gets 20-months-jail for hate tweets against Muslims
Jun 27, 2018, 02:18 pm
2 min read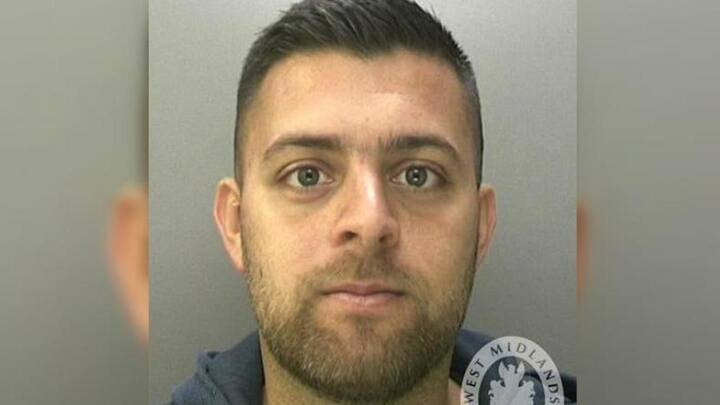 Indian origin British man Rhodenne Chand was given 20-months in prison on Monday for posting hate tweets targeted at Muslims, last year, after terrorist attack at Ariana Grande's concert. In one of his tweets, Chand wrote he wanted to 'slit a Muslim's throat'. A member of public filed a complaint against him and case followed. Upon arrest, Chand expressed regret over the tweets.
Chand posted 32 hateful tweets, calling for violence against Muslims
In total, Chand posted 32 vile tweets in which he encouraged violence against Muslims, and called for attacks on mosques. He was arrested on June 17, 2017, and accepted posting the tweets. He said he was upset after the Manchester and London Borough Market terror attacks and expressed regret for 'venting'. However, West Midlands Police Superintendent Mat Shaer said the department took such incidents seriously.
Chand's tweets intended to stir racial hatred, finds specialist prosecutor
A specialist prosecutor, assessing the case, said the tweets were meant to stir up racial and religious hatred. It was observed that 'violent rhetoric can cause considerable harm once it is in the public domain'. Likewise, Chand was charged for publishing insulting material to spark racial hatred. After the sentencing, officer Shaer said this would serve as an example for others.
Earlier, Atul Kochhar had to pay for Islamaphobic tweets
Not long ago, Indian-origin Michelin star chef Atul Kochhar lost his job for posting Islamaphobic tweets. In his tweets, Kochhar had written Muslims suppressed Hindus for centuries for which he apologized later. But, Dubai-based hotel JW Marriott terminated all ties with Kochhar. Kochhar had said the decision was upsetting but he understood the difficult position the hotel was put in.