'Get-pregnant-by-World-Players' campaign of Burger King Russia pulled down after criticism
'Get-pregnant-by-World-Players' campaign of Burger King Russia pulled down after criticism
Jun 21, 2018, 12:53 pm
2 min read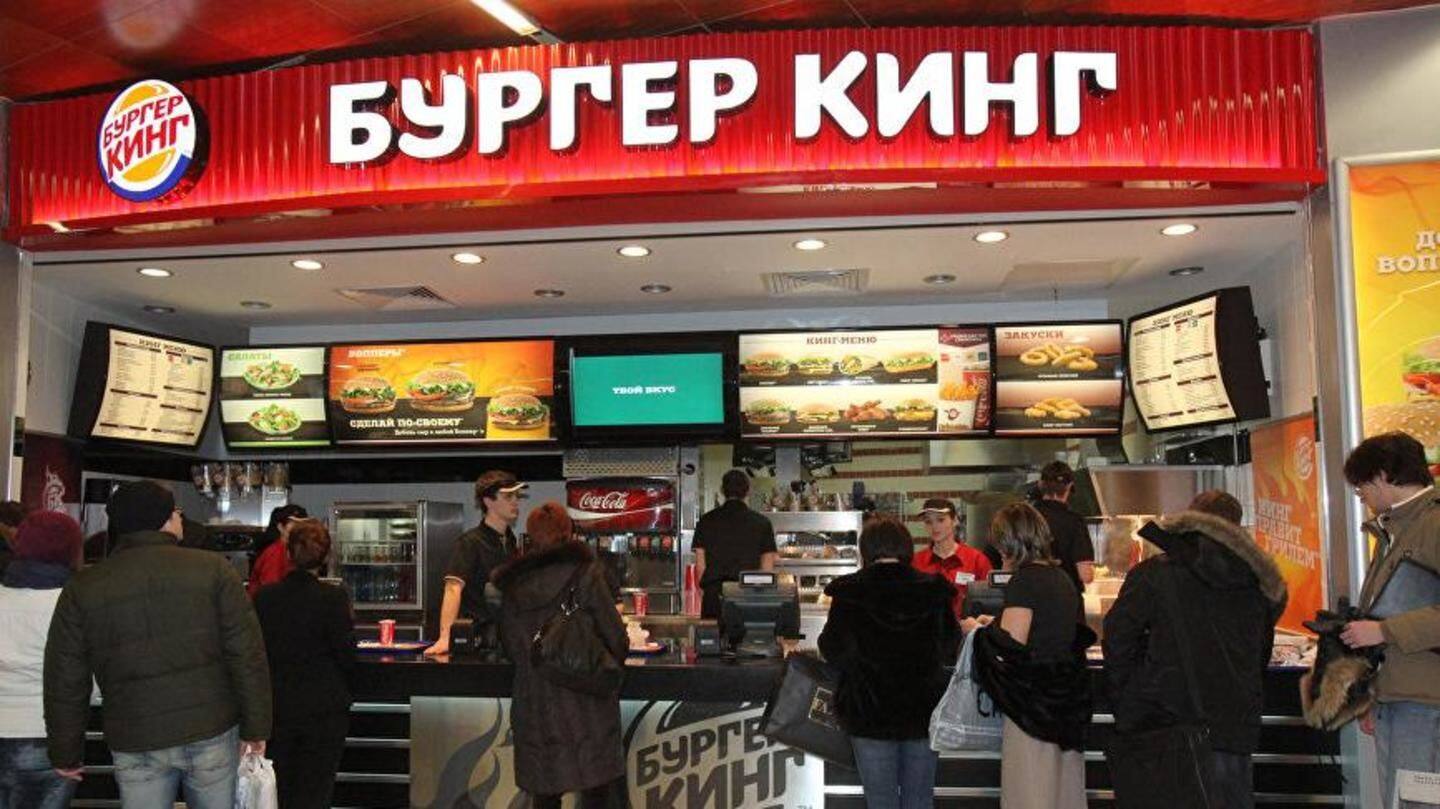 The Russian leg of global food chain Burger King has apologized for its offensive advertisement where it claimed women who got pregnant with football players would get free whoppers for life and a chance to win $47,000. The advertisement was shared on Russia's social media website VK and on receiving a flurry of angry responses, was pulled down. Here's more about the controversy.
At centre of controversy, was Burger King's carelessness and misogyny
On Russia's equivalent to Facebook, VK, the advertisement encouraged women to get pregnant with World Players. The advertisement featured a woman caressing her baby bump. It read, "Burger King, within the framework of social responsibility, has appointed a reward for girls who get pregnant from the stars of world football." The idea was "to lay down success of Russian football team."
The advertisement is deleted but here's a screenshot
Burger King promises $50,000 and lifetime whopper supply for Russian women able to get pregnant from any football celebrity (to transfer good genes to Russia) pic.twitter.com/su8lyfkt6N

— English Russia (@EnglishRussia1) June 19, 2018
Facing flak, Burger King Russia apologizes for offensive advertisement
After the obvious fury the short-lived advertisement got Burger King Russia issue an apology. The company expressed regret over the offensive campaign. "As soon as it was brought to our attention, we had it removed. It certainly does not reflect our brand or our values and we are taking steps to ensure this type of activity does not happen again," the statement read.
Last year, Burger King Russia used rape-victim to sell food
Burger King Russia has a history of creating insensitive advertisements. Last year, the food chain used the picture of a rape survivor to sell their hamburgers. They later pulled the advertisement down. The 17-year-old victim was raped by a 21-year-old man and her case terrified Russia. She was blamed for provoking assault and accused of sending a man to prison which destroyed his life.
Not long ago, Russian lawmaker had another advice for women
Notably, lawmaker Tamara Pletneva had earlier advised Russian women to not sleep with footballers during the FIFA World Cup 2018, to avoid giving birth to mixed race children. She said women should focus on giving birth to Russian children only. It seems everyone from food chains to lawmakers can't stop advising women whom they should and should not sleep with.