China imposes lockdown amid COVID-19 surge; will it affect India?
China imposes lockdown amid COVID-19 surge; will it affect India?
Mar 22, 2022, 06:59 pm
3 min read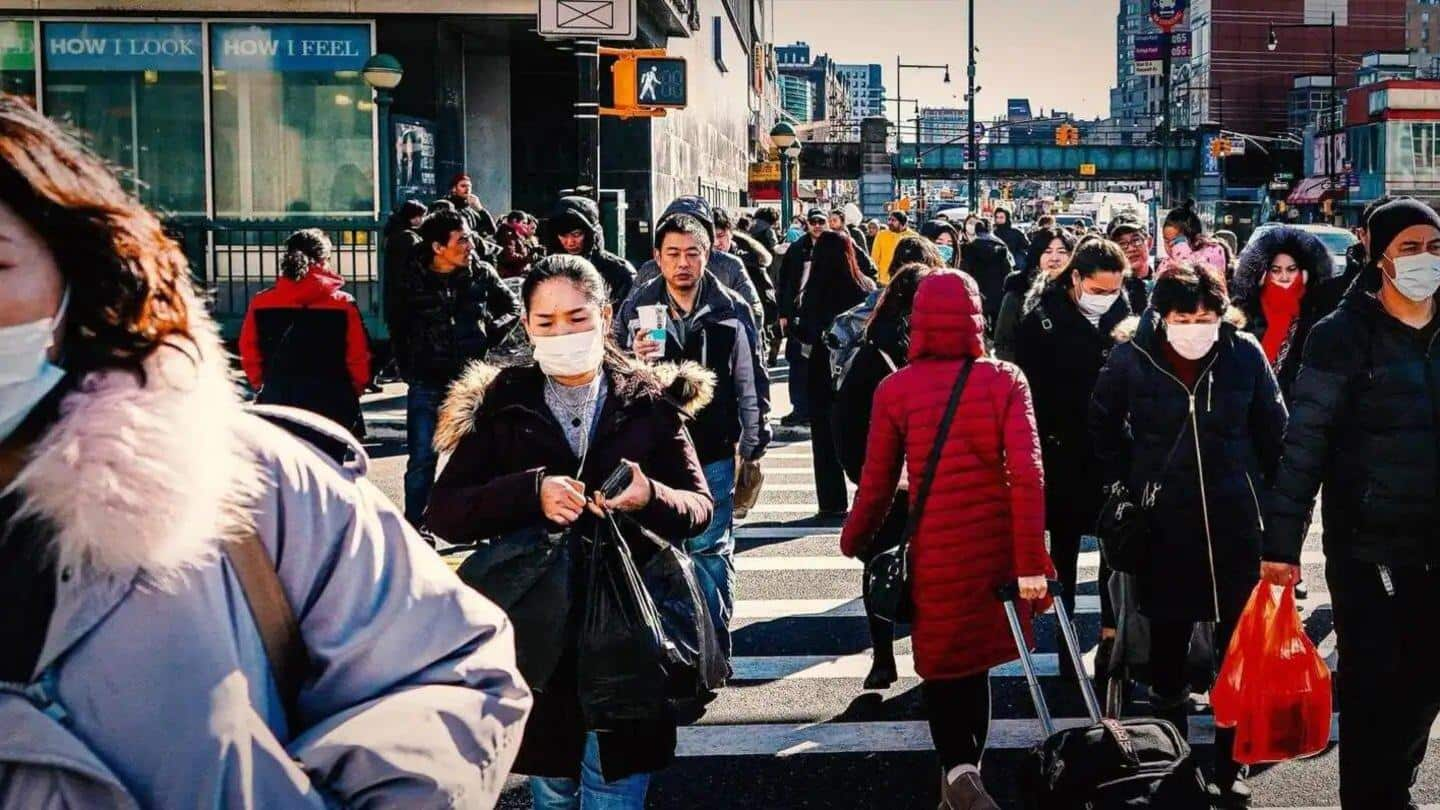 China has imposed lockdowns and severe restrictions in several provinces and cities in order to curb its largest-ever COVID-19 outbreak. This has led companies like Apple supplier Foxconn and automakers Toyota and Volkswagen to close down some of their operations, thereby disrupting global supply chains. If China's restrictions persist, India's pharma, electronics, steel, and automobile sectors are likely to be affected.
Why does this story matter?
According to a Confederation of Indian Industry (CII) assessment, China has been India's largest supplier of intermediate goods worth about $30 billion/year across critical sectors.
The dependence on Chinese supplies is huge in certain segments.
For example, it accounts for 80-90% of India's mobile phone component imports and 65-70% of India's total purchases of bulk drugs and drug intermediates, which are worth $4 billion.
What is happening in China?
Several Chinese provinces and cities, including the southern Chinese tech hub of Shenzhen, have toughened restrictions in line with China's "zero-tolerance" policy for curbing COVID-19 spread as soon as possible. Shenzhen, China's Silicon Valley, is conducting mass testing after a slew of local cases were reported last week. Authorities have suspended public transportation and urged people to work from home as much as possible.
Several cities in China under lockdown
A lockdown has been put in place in Changchun city, the capital of northeastern Jilin province. Meanwhile, schools have been shut in China's financial capital city of Shanghai while public transport has been suspended in the manufacturing center of Dongguan.
Companies suspending operations
Last week, Toyota announced its joint venture with China's FAW Group had halted production in Changchun. At the same time, Volkswagen, which also has a joint venture with FAW, last week suspended its production at the vehicle and component plants from Monday to Wednesday. Unimicron Technology and Sunflex Technology, important circuit board makers companies that supply to Apple and Intel, have also suspended operations.
Impact on Indian companies
"There will be a definite impact if there is a shutdown for more than three weeks," said Navkendar Singh, research director, IDC, a global market intelligence provider. "While there is sufficient stock for April and May, the impact, if Shenzhen doesn't open up, will be felt from June," Singh added. "It's an area of concern," said George Paul, CEO of IT hardware body MAIT.
Chinese restrictions affecting global economy amid Russia-Ukraine crisis
The restrictions also have broader potential repercussions at a time when the world economy is under stress from the ongoing Russia-Ukraine conflict, with rising oil prices and sluggish consumer demand. Ukraine is a major source of raw materials, including semiconductor-grade neon, which is used in the manufacturing process, while Russia is a significant source of palladium used in memory as well as sensor chips.