China objects to US delegation's visit to China
China objects to US delegation's visit to China
Written by
Gaurav Jeyaraman
Edited by
Ramya Patelkhana
May 11, 2017, 06:35 pm
2 min read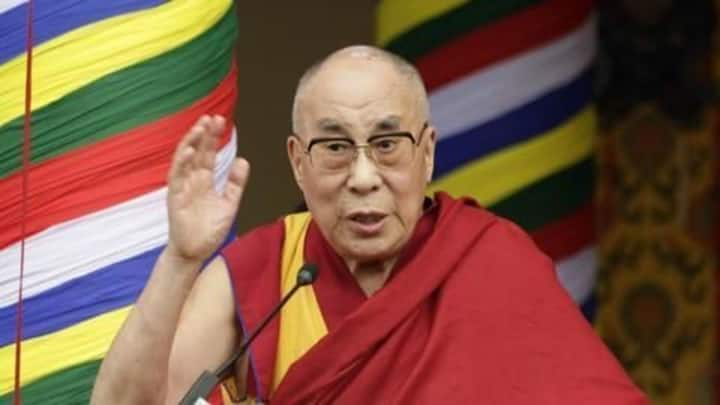 Beijing has condemned the recent meeting of a US Congress delegation with the Dalai Lama saying the move "sent a very wrong signal to the world about Tibet independence." China's foreign ministry spokesman Geng Shuang said the meeting amounted to US support to Tibetan independence. The lawmakers reportedly discussed the issue of human rights violations in Tibet.
The Dalai Lama is a monk of the newest Tibetan Buddhism School founded by Je Tsongkhapa called Gelug. The Dalai Lama is an important figure of Gelug tradition and a symbol of Tibet's unification. He is considered to be the successor of Tulkus, who are believed to be incarnations of Avalokitesvara, Bodhisattva of Compassion. Tenzin Gyatso is the 14th and current Dalai Lama.
Political responsibilities and flight from Tibet
After the Chinese invasion of Tibet in 1950, the Dalai Lama was called upon to assume full political responsibility. In 1954, he travelled to Beijing to meet Mao Zedong as a delegate of the National People's Congress. However, in 1959, after the brutal suppression of the Tibetan Uprising by Chinese troops, His Holiness fled Tibet, followed by 80,000 Tibetans.
The Dalai Lama's life in exile
The Dalai Lama was granted asylum by Jawaharlal Nehru, the Prime Minister of India at the time. He settled in Dharamshala, Himachal Pradesh, along with his followers. He went on to meet several world leaders, appealed to the United Nations and convinced the General Assembly to adopt resolutions in 1959, 1961 and 1965, calling for the protection of the Tibetan people.
Impact on Sino-Indian ties
Sino Indian ties have been severely affected by the Dalai Lama's presence in India. They are particularly concerned with his visits to Arunachal Pradesh's Tawang district, which China claims is a part of Tibet. China feels that the Dalai Lama's continued influence in Tibetan society affects the legitimacy of Chinese rule in Tibet.
Meeting Dalai Lama infringes on Chinese sovereignty: Beijing
China claims that world leaders who meet the Dalai Lama show that they are supportive of his cause, and hence question China's sovereign rule over Tibet. Therefore, China makes every visit to the Dalai Lama by Indian leaders, a matter of bilateral concern.