French MPs boycott teen activist Greta Thunberg's Parliament appearance
French MPs boycott teen activist Greta Thunberg's Parliament appearance
Written by
Siddhant Pandey
Jul 25, 2019, 12:10 am
2 min read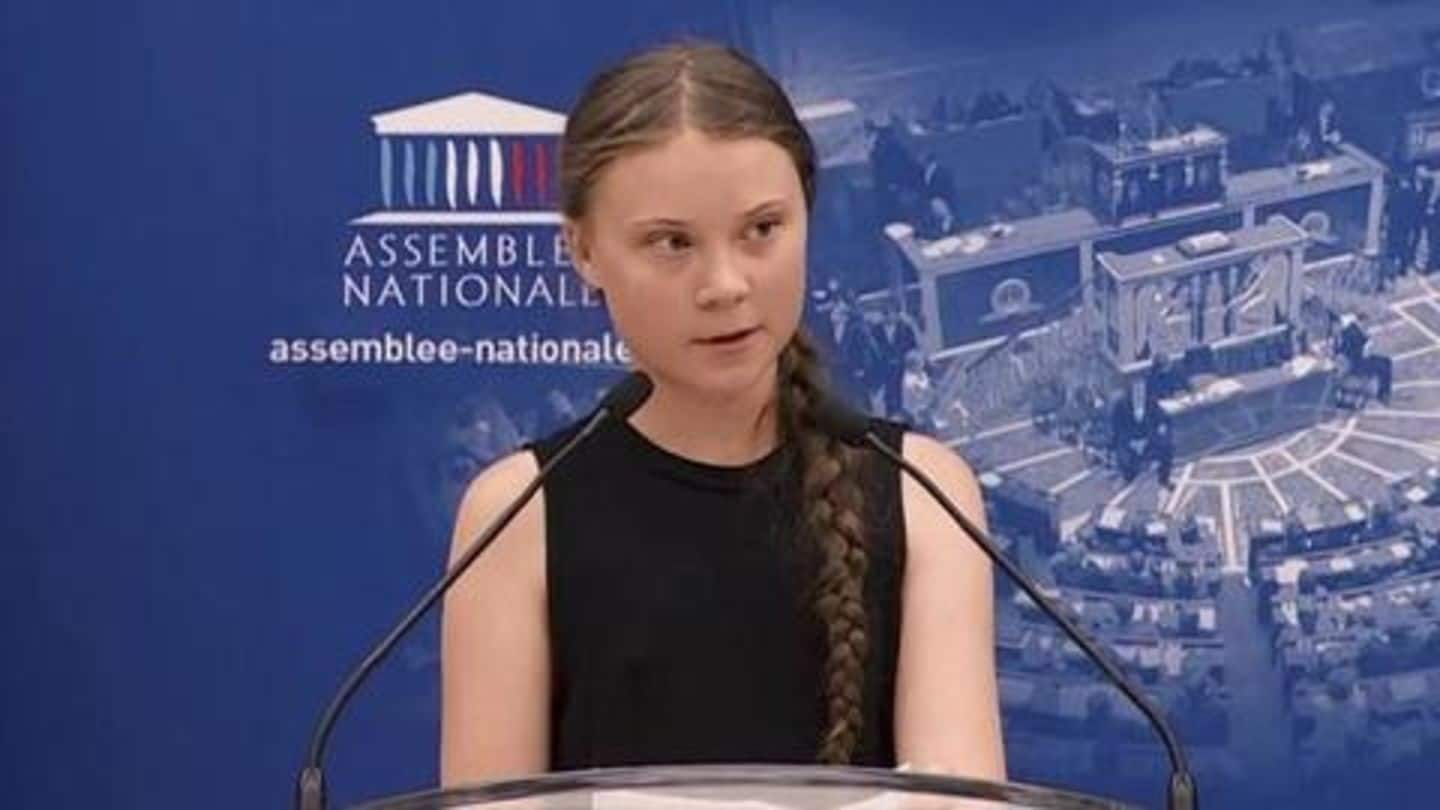 Swedish climate change activist Greta Thunberg (16) was recently mocked by right-wing French lawmakers, who also boycotted her appearance in the French Parliament. Legislators from the conservative Les Republicains and far-right Rassemblement National parties refused to attend the session, mocking the teen activist for being a "guru of the apocalypse." Thunberg later lashed out at French MPs. Here's what went down.
Thunberg was invited to speak at French Parliament
Notably, Thunberg and other children were invited to speak at the Parliament by a cross-party group of 162 MPs called 'Let's Accelerate'. She spoke to ministers and also attended a debate as the guest of honor. In her speech, she addressed the criticism from right-wing MPs, saying that children like her have become "bad guys" for daring to address "uncomfortable things" about climate change.
We ask, to unite behind the science, says Thunberg
Further, Thunberg said, "And just for quoting or acting on these numbers, these scientific facts, we receive unimaginable amounts of hate and threats. We are being mocked and lied about by members of parliament and journalists." She added, "You don't have to listen to us. But you have to listen to science ... and that is all we ask, to unite behind the science."
Thunberg called 'Justin Bieber of ecology,' 'prophetess in shorts'
Meanwhile, leadership candidate for The Republicans, Guillaume Larrive, urged colleagues to boycott Thunberg's address, saying, "We do not need gurus of the apocalypse." Other MPs called Thunberg a "prophetess in shorts" and the "Justin Bieber of ecology." Republicans MP Julien Aubert said Thunberg deserves a "Nobel Prize for Fear." Jordan Bardella, MEP for the National Rally, called Thunberg's campaigning a "dictatorship of perpetual emotion."
However, Greens, President Macron's En Marche party supported Thunberg
On the contrary, members of the Greens and French President Emmanuel Macron's centrist En Marche parties, were more supportive of her appearance. New York Congresswoman Alexandria Ocasio-Cortez also tweeted in support: "The climate crisis will not wait for the comfort of politicians."