Coronavirus: Italian nurse's viral photo highlights healthcare workers' plight
Coronavirus: Italian nurse's viral photo highlights healthcare workers' plight
Written by
Siddhant Pandey
Mar 15, 2020, 09:19 pm
2 min read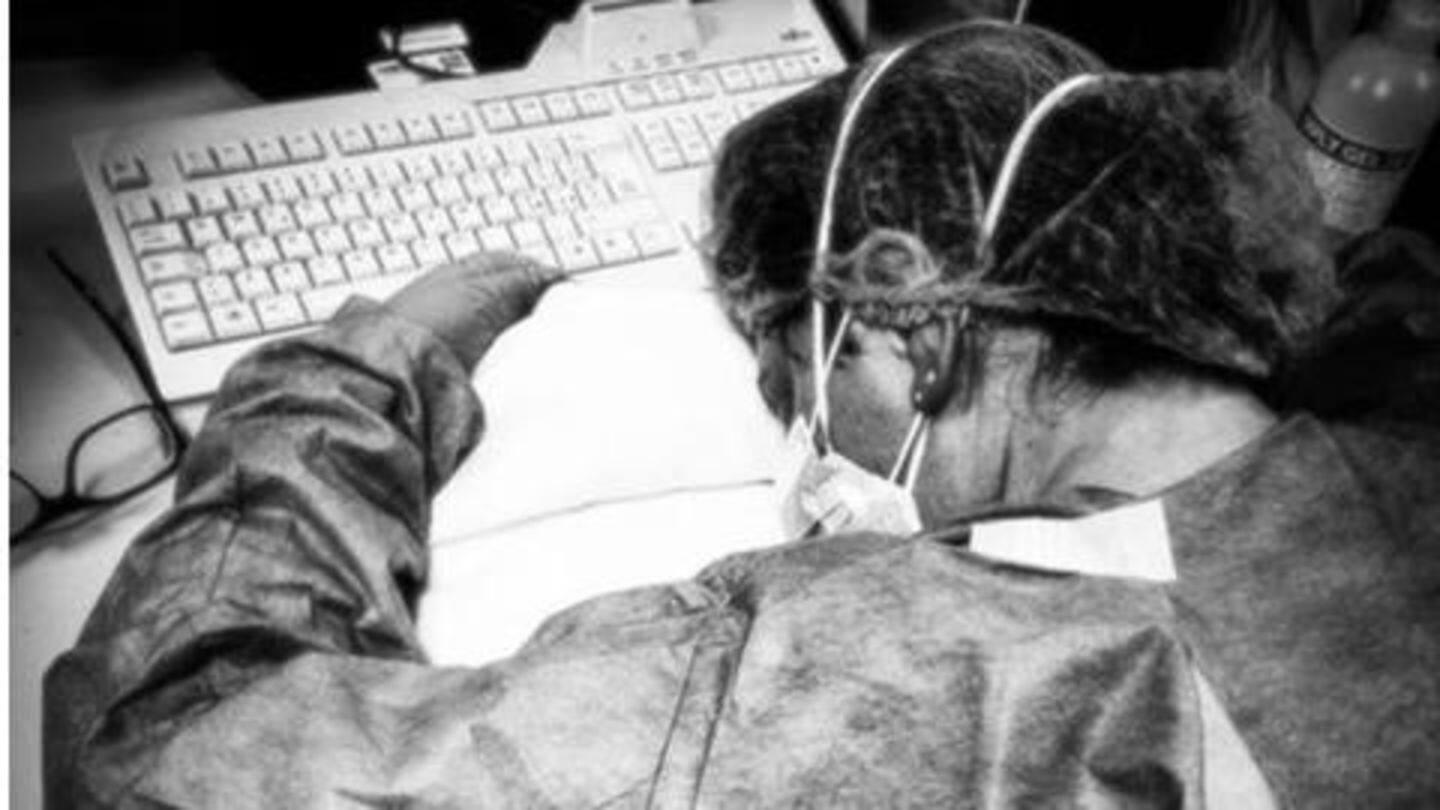 Over the past month, the novel coronavirus disease (COVID-19) has surged rapidly in Italy. Since reporting its first case in early-February, the European country has confirmed over 21,000 coronavirus cases, the second-highest after China. The unprecedented spread of the disease has taken a toll on healthcare workers in Italy, illustrated by a recent viral photo of an Italian nurse in the Lombardy region.
In the viral photo, Elena Pagliarini, a nurse in Cremona, can be seen slumped over her desk. A fellow medic, who took the photo, told Daily Mail that they had been working for over ten hours. After "hours spent running from one patient to another," Pagliarini rested at her desk for five minutes, still wearing her face mask and surgical gown.
'Ashamed of showing my weakness'
Pagliarini told the Corriere della Sera, "I was ashamed of showing my weakness," adding, "But then I was happy because I got beautiful messages from people." She said, "I actually don't feel physically tired, I can work for 24 hours straight if it's necessary but I won't hide the fact that right now I'm anxious because I'm fighting an enemy that I don't know."
In Lombardy's Bergamo, Dr. Daniele Macchini, also shared on social media how she had not been home and seen her family in almost two weeks. She wrote, "I settle for some photos of my son which I look at through my tears." A Tuscany nurse, Alessia Bonari, also shared an image of her face with bruises from wearing protective masks all day.
'Cannot drink anything for 6 hours with protective gear'
"I'm worried because the mask might not be fitting right on my face, I might touch myself accidentally with dirty gloves," Bonari wrote, adding that the protective gear meant she couldn't drink or go to the toilet for six hours at a time.
COVID-19 kills 1,400 in Italy
In Italy, the virus has killed 1,441 people. Lombardy is notably the worst-hit region. Across the globe, the virus has killed over 5,800 and sickened roughly 1.5 lakh people. The virus, called SARS-CoV-2, emerged in China's Wuhan city in December and has since spread to almost 140 countries. The disease affects a host's respiratory system, causing flu-like symptoms along with pneumonia.