Panama Papers case: 4 more witnesses testify against Nawaz Sharif
Panama Papers case: 4 more witnesses testify against Nawaz Sharif
Jan 11, 2018, 12:25 am
2 min read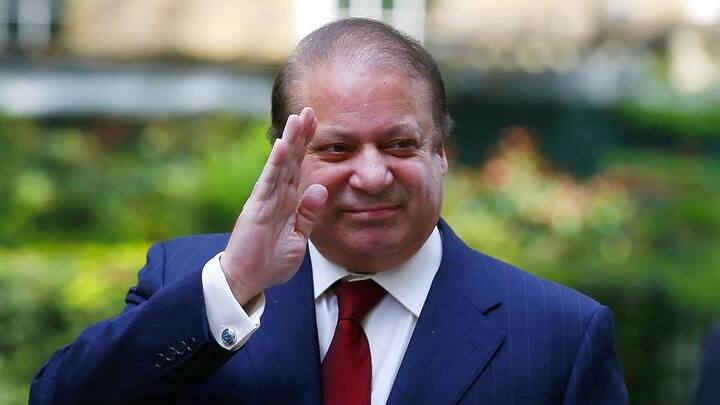 Four more witnesses have reportedly testified against ousted-Pakistani PM Nawaz Sharif before an anti-graft court. The court was hearing the three corruption cases against Sharif and has adjourned hearing on the matter till January 16. Pakistan's Supreme Court (SC) had earlier disqualified him from continuing as PM after the Panama Papers leak revealed his alleged corrupt dealings. If convicted, Sharif can be jailed.
Panama Papers: Nawaz Sharif and daughter indicted by anti-corruption court
On October 19, 2017, Nawaz Sharif, his daughter Maryam Sharif and her husband Muhammad Safdar were indicted by Pakistan's anti-corruption court over references filed by the National Accountability Bureau (NAB). These charges are a result of an investigation into the Panama Papers leak, which revealed that the Sharif family owns posh properties in London that are not appropriately recorded under Pakistan's disclosure rules.
The case against the Sharif family
The three cases against the Sharif family are related to the Al-Azizia Company and Hill Metal Establishment, Flagship Investment Ltd and the Avenfield (London) properties. Sharif and his two sons, Hassan and Hussain have been named in all the three cases. His sons have been declared absconders for not appearing in court. His daughter Maryam and son-in-law Safdar have been named in the Avenfield case.
What has happened in the case so far?
Following the SC order disqualifying Sharif, the NAB filed three cases against him and his family at the Accountability Court in Islamabad. Sharif petitioned in the SC to club the three cases as all of them were concerned with his alleged amassment of wealth offshore. It was rejected. Sharif challenged this at the Islamabad High Court which has ruled against him.