Dalai Lama invokes "Hindi-Chini Bhai Bhai" over Doklam standoff
Dalai Lama invokes "Hindi-Chini Bhai Bhai" over Doklam standoff
Aug 09, 2017, 05:11 pm
2 min read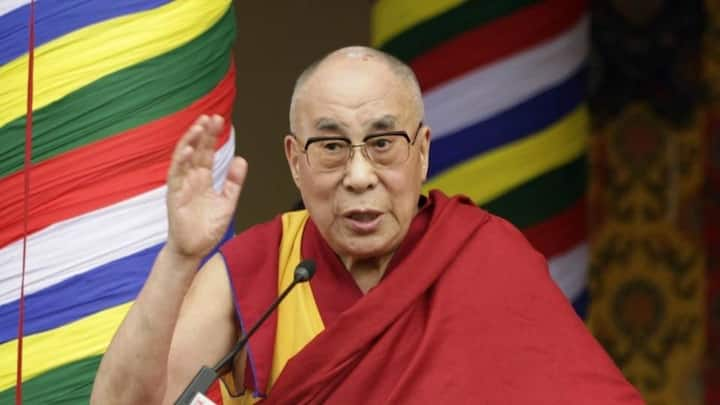 Tibetan spiritual leader Dalai Lama knows how difficult it is to deal with China. Yet, as per the teachings of Buddhism, he steadfastly preaches peace and reconciliation. Speaking on the India-China Doklam standoff, the Dalai Lama said it is "not a very serious" issue. He said both countries have to live side by side and that "Hindi-Chini Bhai Bhai" is the only way forward.
Political responsibilities and flight from Tibet
After the Chinese invasion of Tibet in 1950, the Dalai Lama was called upon to assume full political responsibility. In 1954, he travelled to Beijing to meet Mao Zedong as a delegate of the National People's Congress. However, in 1959, after the brutal suppression of the Tibetan Uprising by Chinese troops, His Holiness fled Tibet, followed by 80,000 Tibetans.
The Dalai Lama's life in exile
The Dalai Lama was granted asylum by Jawaharlal Nehru, the Prime Minister of India at the time. He settled in Dharamshala, Himachal Pradesh, along with his followers. He went on to meet several world leaders, appealed to the United Nations and convinced the General Assembly to adopt resolutions in 1959, 1961 and 1965, calling for the protection of the Tibetan people.
Creation of a democratic Tibet
In 1963, the Dalai Lama presented a draft constitution to democratize the Tibetan administration. In 1990, the Tibetan Cabinet appointed by the Dalai Lama was dissolved, and a new cabinet was indirectly elected by exiled Tibetans. In 2001, a further step was taken when the exiled Tibetan electorate directly elected their Sikyong meaning "political leader". In 2011, the Dalai Lama officially retired from politics.
Dalai Lama feels dialogue should be theme of 21st century
The Dalai Lama said "harsh words" were exchanged between India and China in the past too and that "propaganda and wrong information makes things complicated." He said all problems can be solved through dialogue and that dialogue should be the theme of the 21st Century. "One side's retreat and defeat is an old-time thinking. In modern times, every country is dependent on each other."
Dalai Lama considers himself a "chela" of India
The Dalai Lama called himself a "chela" (disciple) of India. In what could be a shot against China, he said he can do more in India, which enjoys freedom. "Where there is no freedom, I don't like," he added.