Trump speaks to top Taliban leader, calls it "good talk"
Trump speaks to top Taliban leader, calls it "good talk"
Mar 04, 2020, 07:30 pm
3 min read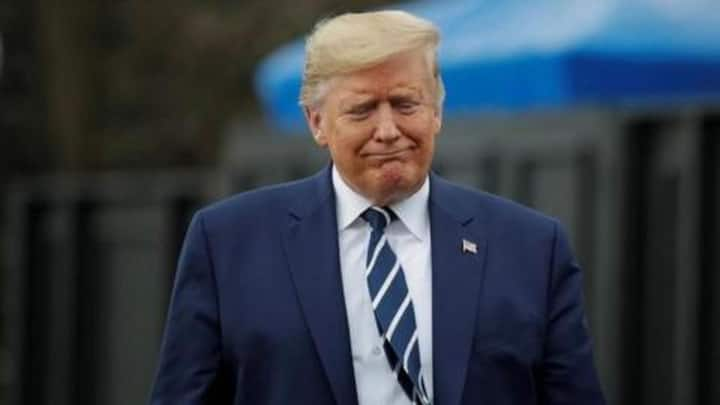 Days after the United States signed an accord with the Taliban, aimed at bringing peace in ravaged Afghanistan, President Donald Trump spoke with one founder of the terrorist organization. This is the first time a US President had a telephonic conversation with the group, that protected al Qaeda, which carried out the 9/11 attacks in the US. Trump said he had a "good talk".
In exchange of US' troops withdrawal, Taliban promised ceasefire
For nearly two decades, thousands of US soldiers have been stationed in Afghanistan, and the most prominent part of the deal is that troops will be withdrawn in the course of 165 days. In return for a complete ceasefire, the Taliban demanded the release of its operatives lodged in different jails across Afghanistan. The historic deal was signed last Saturday in Qatar.
Years ago, US promoted Afghani fighters
In 1983, the then President Ronald Reagan apparently "hosted" a meeting with Afghan freedom fighters in the Oval Office. Back then, US was backing these fighters against the Soviet Union. Many of the "fighters" whom US supported make up for the top leadership of Taliban.
Taliban projected deal as "win" over US, back-pedaled soon
The release of militants is one of the key demands of the Taliban, but Afghan's President Ashraf Ghani said his government hasn't made any commitment to release 5,000 prisoners. Taliban has been projecting the deal as its "victory" over the US and soon after inking the partial truce, declared it was breaking it. Taliban resumed attacks on Afghan forces from Monday.
Civilians died in over two dozen attacks that Taliban launched
This week, the Taliban carried out 33 attacks in 16 of Afghanistan's 34 provinces. "As a result, six civilians were killed and 14 wounded. Eight enemies were also killed, 15 wounded," interior ministry spokesman Nasrat Rahimi said.
Had a good conversation with the mullah: Trump
After the renewed violence, Trump had an unprecedented conversation with Mullah Baradar, for nearly 35 minutes. The group informed about the conversation initially and Trump revealed details later. When he was asked if he spoke to Baradar earlier too, the US President said, "I don't want to say." But he added, "The relationship is very good that I have with the mullah."
Baradar raised his concerns, Trump "understood" them
According to the transcript released by the Taliban, Baradar called on Trump to "not allow anyone to take actions that violate the terms of the agreement thus embroiling you even further in this prolonged war", hinting at Ghani's reluctance to release prisoners. Trump reportedly said Mike Pompeo "shall soon talk with Ashraf Ghani in order to remove all hurdles facing the intra-Afghan negotiations."
We all have a common interest: Trump
Taking a sympathetic tone towards the Taliban, Trump said the group is "looking to get this ended, and we're looking to get it ended, I think we all have a very common interest." About Afghanistan, he said, "They've done very well with the United States for many years -- far beyond military if you look at all the money that we spent in Afghanistan."