Apple co-founder Steve Wozniak thought he had coronavirus
Apple co-founder Steve Wozniak thought he had coronavirus
Written by
Shubham Sharma
Mar 03, 2020, 07:37 pm
2 min read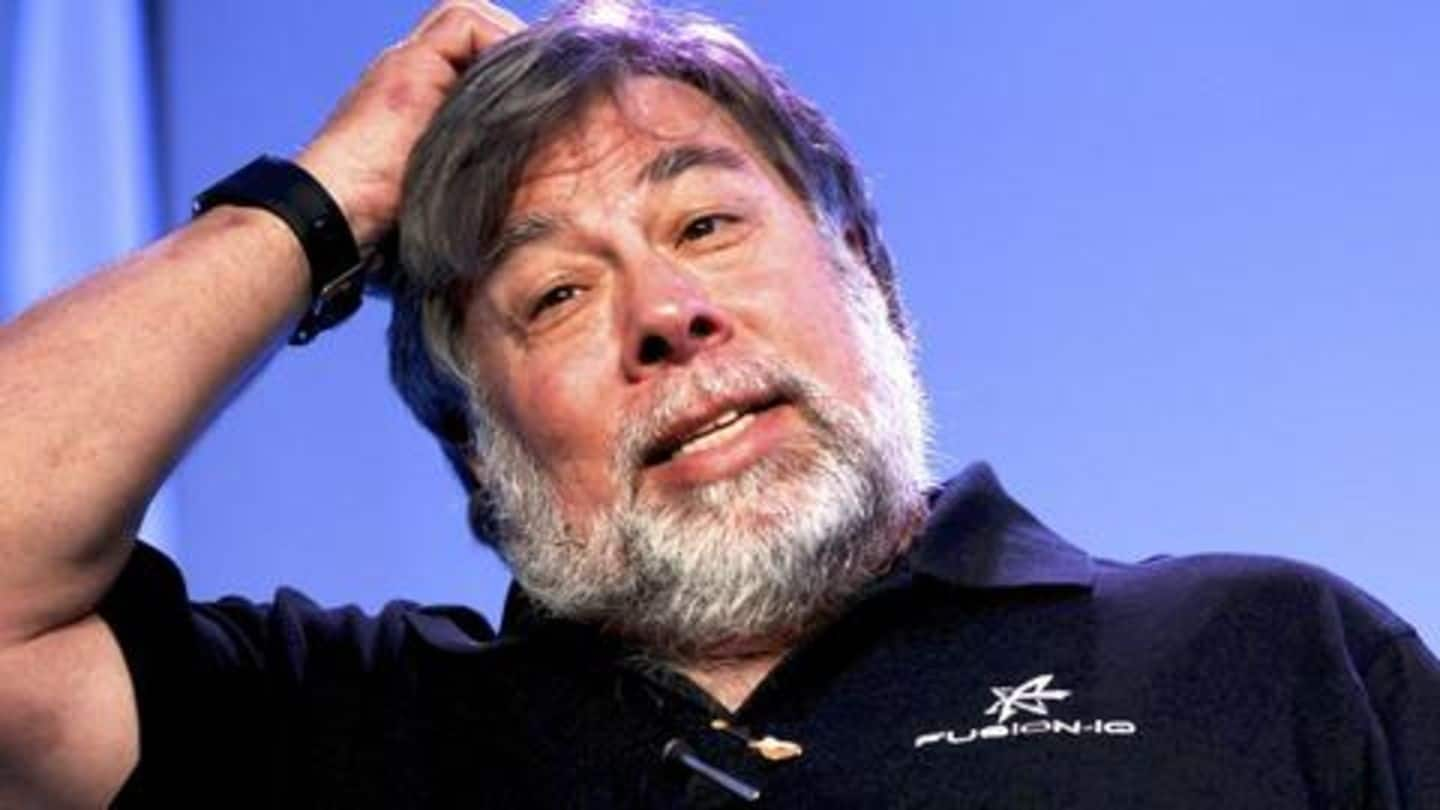 A few hours ago, Apple co-founder Steve Wozniak, who is known for his witty opinions on technology and food, triggered a major uproar on Twitter. He suggested that he and his spouse might have been among the ones to bring coronavirus to the United States, ultimately leading to an outbreak in the country. However, later, his fear turned out to be false (thankfully!).
At a time when coronavirus cases continue to increase in the US, Wozniak took to Twitter to claim that he and his wife Janet "may have both been patient zero", and responsible for the spread of the infection in the country. He said that they had returned from China on January 4 and are getting Janet's 'bad cough' diagnosed at West Coast Sports Institute, California.
However, later, Janet claimed she just has 'sinus infection'
Shortly after Wozniak made the claim, Janet sent an email to USA TODAY, telling the publication that doctors have confirmed that she just has a 'sinus infection'. After that, Wozniak told CNET that they had returned from South East Asia with the worst flu of their lives but "patient zero was kind of a joke" and their symptoms would fit some other non-American flu.
Here is USA TODAY's confirmation
Either way, his joke led to a major Twitter uproar
Wozniak's weird joke prompted people to speculate that he and his wife might actually be suffering from coronavirus. Not to mention, many started believing that he was one of the first ones to bring coronavirus into the country, given that the first case was reported on January 21. Sparking this kind of misinformation is incredibly irresponsible of the Apple co-founder.
Further, in the statement given to CNET, Wozniak noted they had cough, sore throat and GI symptoms after returning from China. However, as the CDC didn't have tests to check for coronavirus in January, it gave a "boilerplate response" about washing hands. Even now the agency has refused to test the couple as they are well past the time period considered for coronavirus symptoms.
Spreading from the Chinese city of Wuhan, COVID-19 coronavirus has claimed more than 3,100 lives around the globe, with more than 90,000 being affected. Even cases in India and the US continue to increase.