Musk challenges Putin for 'single combat', puts Ukraine at stake
Musk challenges Putin for 'single combat', puts Ukraine at stake
Mar 15, 2022, 12:45 pm
2 min read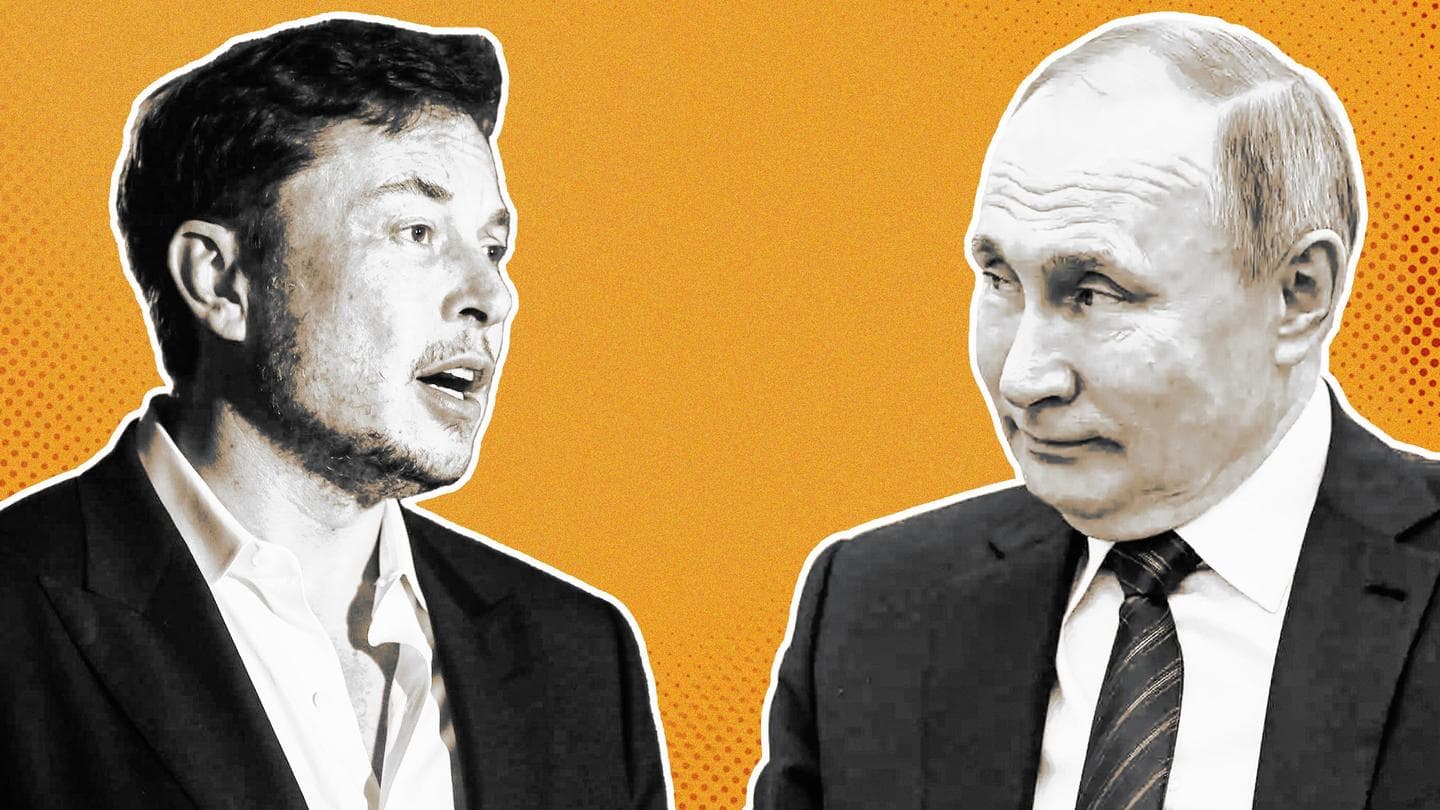 Elon Musk, CEO of Tesla and SpaceX, challenged Russian President Vladimir Putin to a "single combat" on Monday as Moscow continued its military offensive against Ukraine. "I hereby challenge Vladimir Putin to a single combat," Musk wrote on Twitter, adding that "the stakes are Ukraine." In the following tweet, Musk wrote in Cyrillic and asked Putin, "Do you agree to this fight?"
Why does this story matter?
Ukraine is at war with Russia after Putin launched a full-fledged invasion of the country on February 24.
Amid the conflict, Musk has been providing help to Ukraine.
He had responded to a Kyiv request by activating the Starlink internet service in Ukraine and transferring equipment to assist Ukraine in restoring connectivity to areas hit by Russian military attacks.
Twitterati reacts to the challenge
The tweet sparked an immediate response on social media, with one perplexed user asking Musk if he had thought through his challenge. The 50-year-old businessman replied by saying "absolutely serious." Another follower asserted that if there was a fight, Musk would beat Putin in 10 seconds since he is taller and "19 years younger than the Russian President," to which Musk replied, "Pretty much."
"Dear Elon... Don't make a joke about it"
While some praised Musk for his stance on the Russia-Ukraine conflict, others urged him not to make a mockery of the situation. "Dear Elon, people are dying in Ukraine. Don't make a joke about it. You do not know how my wife and her mother came to Turkey from Eastern Ukraine. People there are in a very difficult situation," commented Twitter user Emre Ata.
Elon Musk's constant support to Ukraine
This isn't the first time the billionaire, who has 77 million followers, caused a stir on social media. Earlier this month, he tweeted, "Hold strong Ukraine," while expressing "sympathies to the great people of Russia who do not want this" war. Musk also talked to Ukrainian President Volodymyr Zelensky where the latter thanked him for supporting the country "with words and deeds".
Zelensky took to Twitter to thank Musk
Talked to @elonmusk. I'm grateful to him for supporting Ukraine with words and deeds. Next week we will receive another batch of Starlink systems for destroyed cities. Discussed possible space projects 🚀. But I'll talk about this after the war.

— Володимир Зеленський (@ZelenskyyUa) March 5, 2022