Afghan Taliban announces the death of Haqqani network leader
Afghan Taliban announces the death of Haqqani network leader
Sep 04, 2018, 01:01 pm
2 min read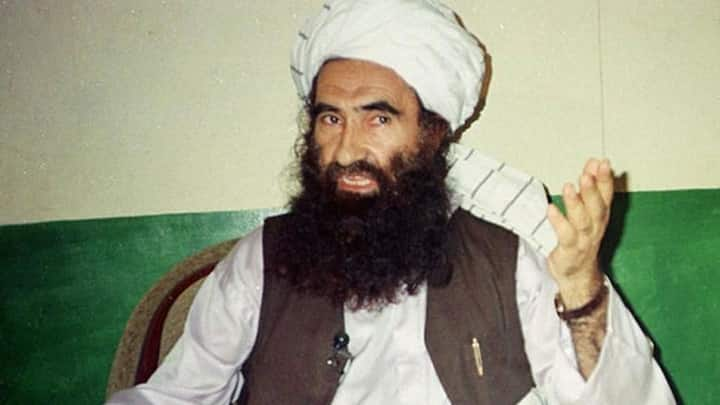 The founder of the Haqqani network, one of Afghanistan's most effective and feared militant groups, has died after a long illness, their affiliates, the Afghan Taliban announced on Tuesday. Jalaluddin Haqqani, whose son Sirajuddin Haqqani now heads the brutal group and is also the Taliban's deputy leader, has died after a long battle with illness, the Taliban said in a statement. Here's more.
Jalaluddin fostered close ties with Osama Bin Laden
During the 1980s, the Haqqani figurehead was an Afghan mujahideen commander fighting the Soviet occupation of Afghanistan with the help of the US and Pakistan. A fluent Arabic speaker, Jalaluddin also fostered close ties with Arab jihadists including Osama Bin Laden who flocked to the region during the war. Later, Jalaluddin also became a Minister in the Taliban regime.
It is still not clear when or where Jalaluddin died
"Jalaluddin was from among the great distinguished Jihadi personalities of this era," the Taliban said on Twitter. He gained notoriety for his organization and bravery, garnering attention from the CIA and a personal visit from US Congressman Charlie Wilson. It was not clear when or where he died. At various times in recent years, there have been rumors of his death.
Haqqanis are known for their heavy use of suicide bombers
The Haqqani network has been blamed for spectacular attacks across Afghanistan since the US invasion. It is also believed to have been behind the recent attacks in the capital Kabul that were claimed by the local wing of the Islamic State group. The Haqqani network was described by US Admiral Mike Mullen in 2011 as a "veritable arm" of Pakistani intelligence.
Haqqanis are accused of assassinating top Afghan officials
The Haqqani network has also been accused of assassinating top Afghan officials and holding kidnapped Westerners for ransom. They include the Canadian Joshua Boyle, his American wife Caitlan Coleman, and their three children -- all born in captivity -- who were released last year, as well as US soldier Bowe Bergdahl, who was freed in 2014. Jalaluddin's son Sirajuddin is running the group now.