Quad Summit: India to manufacture coronavirus vaccines developed by US
Quad Summit: India to manufacture coronavirus vaccines developed by US
Mar 12, 2021, 10:55 am
3 min read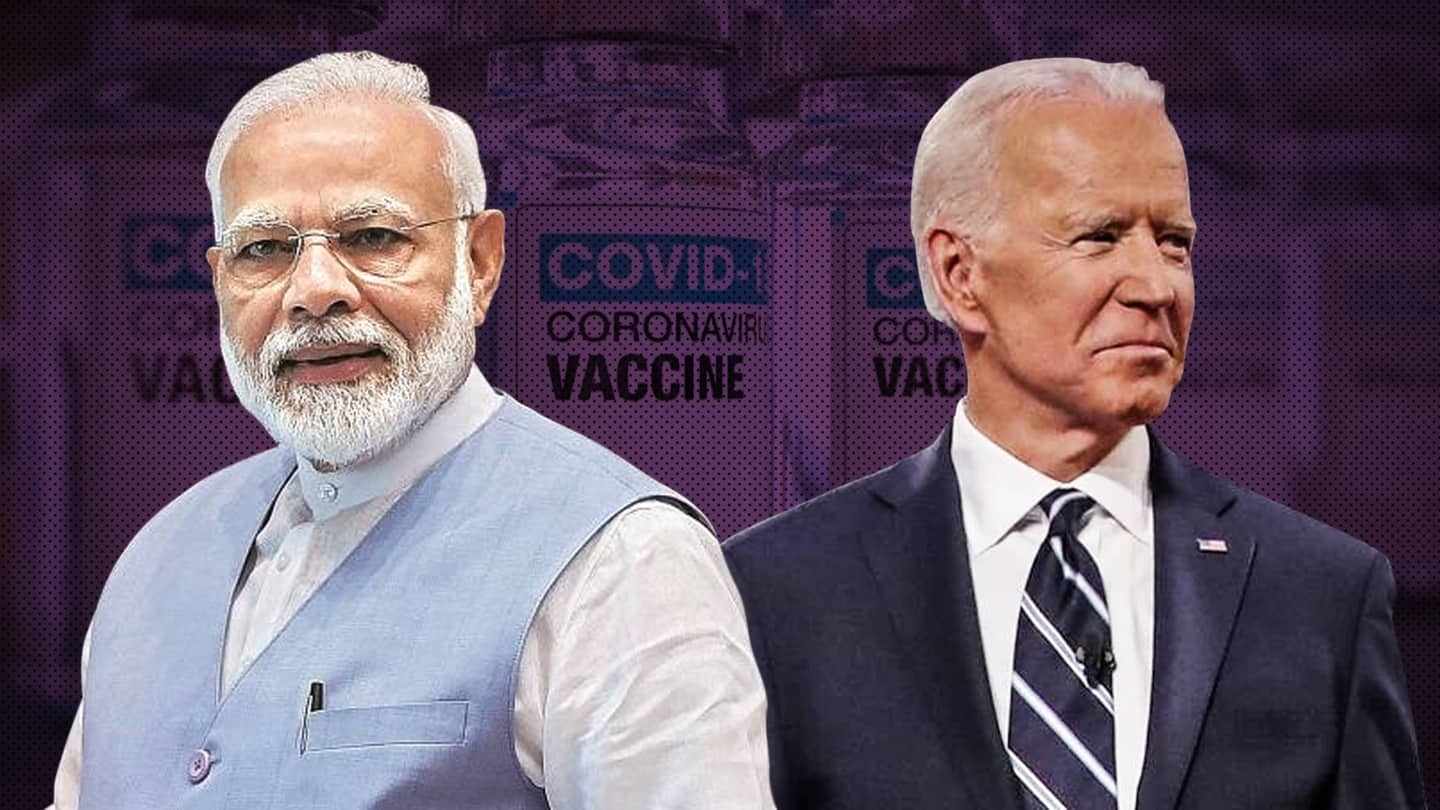 The leaders of the Quad countries — the United States, Japan, Australia, and India — will be holding the first-ever summit on Friday and are likely to discuss coronavirus vaccines. Reportedly, one of the biggest takeaways of the virtual summit will be the vaccine initiative, under which India will manufacture coronavirus vaccines developed by the US. Japan and the US will finance this project.
Australia will help in logistics, ship vaccines to Pacific countries
Australia will use its logistics to transport the doses to Southeast Asia and Pacific countries, a TOI report claimed. This initiative would not impinge on India's manufacturing capabilities. To note, India has already shipped coronavirus vaccines to dozens of countries while also inoculating its citizens. Since the vaccination drive began in mid-January, India has administered doses to 2,61,64,920 people.
People familiar with the development told PTI that the leaders — India's Prime Minister Narendra Modi, US President Joe Biden, Japan's Prime Minister Yoshihide Suga, and Australia's Prime Minister Scott Morrison — will talk about regional and global issues of shared interest. They will also exchange views on areas of cooperation that would yield a "free, open, and inclusive Indo-Pacific region."
China's muscle-flexing in Indo-Pacific region could be discussed
Moreover, the four leaders are also likely to constitute a rare earth metals procurement chain to fight China's dominance in this field, Japan's Nikkei newspaper claimed. China supplies these items that are essential for manufacturing smartphones, high-performance motors, batteries for electric vehicles, etc. Its growing assertiveness in the Indo-Pacific region could also be discussed. The US wants a security architecture to counter China.
Countries upped pressure on China last year
The current arrangement of Quad began in 2017, in the aftermath of the Doklam crisis between nuclear-armed India and China. Evidently, in 2020, Quad countries upped the pressure on China in one way or another — India battled China's aggressive nature in Ladakh, Japan showed the same resolve in Senkakus and the East China Sea, and Australia openly berated Beijing for the coronavirus crisis.
Earlier, India's envoy to US spoke about Quad arrangement
Last week, India's ambassador to the US Taranjit Singh Sandhu said the Quad arrangement has larger goals. "There is a positive agenda here. When the Quad foreign ministers had their interaction, there was a broader touch on being political democracies, market economies, pluralistic societies, and they will work together on those issues besides a rules-based international order," he said in Washington.