Howdy Modi? Rains wreak havoc in Houston before PM's mega-event
Howdy Modi? Rains wreak havoc in Houston before PM's mega-event
Sep 20, 2019, 01:30 pm
3 min read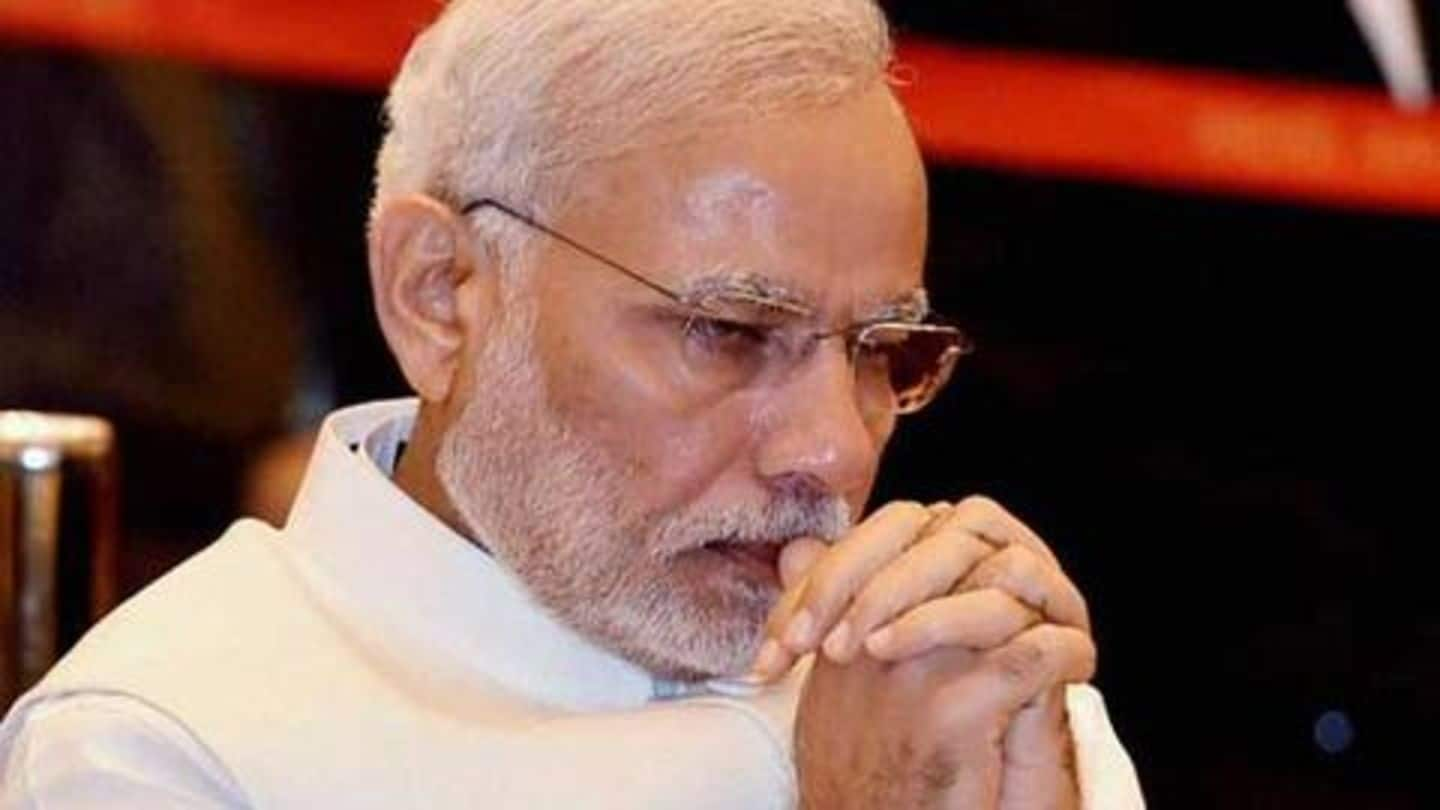 The stage is all set in Houston, United States, to welcome Indian Prime Minister Narendra Modi for an unprecedented event. Guestlist of the "Howdy Modi" rally includes President Donald Trump and dozens of prominent US lawmakers. However, torrential rain sparked by a tropical storm has brought Texas to a halt, prompting the authorities to declare an emergency. Will his mega rally be a dud?
Why is the rally being discussed so much?
The event being hosted at NRG Stadium on September 22 marks many firsts-- No other foreign leader, except Pope Francis, has addressed such a massive crowd (50,000 people have signed up for the event). This is also the first time that Trump will share the stage with a leader of another country. By confirming his attendance, POTUS showed he enjoys Indian PM's friendship.
Thanks to rains, residents are forced to stay indoors
Naturally, PM Modi's fans are seeing this event as a huge diplomatic win, but rains might play spoilsport. Tropical Depression Imelda has led to heavy rains in southwestern Texas, forcing residents to stay indoors. Governor Greg Abbott declared emergency in as many as 13 counties. "This happened very quickly. It just demonstrates that in this day and time, climate change is real," he said.
Cars abandoned on roads, two people dead
Photos, which found their way on social media, depicted that the condition is quite serious. Uncountable cars, parks, and buildings were submerged in floods. Police Chief Art Acevedo said tow trucks removed some 200 vehicles stuck in roadways, and many more are yet to be towed away. At least two people have died and hundreds of residents are stranded.
The residents are struggling
Rains notwithstanding, organizers hope to make event a success
Despite Texas being brought to a standstill (quite literally as flight operations have also been affected), the volunteers of the event are upbeat. A leading volunteer named Achalesh Amar told PTI that 1,500 people were working round the clock to make the event a success. "We are going to have a fantastic program on Sunday," he went on.
Organizers likened it to family celebration
"This is going to be a kind of family celebration. We want to say, 'Look at our community here! We are successful. We are strong. We have done good things for Houston!' We would like PM Modi to know all of this," the organizers said.
Meanwhile, Tulsi Gabbard apologized for missing the event
Separately, Tulsi Gabbard, the first Indian-origin woman candidate for US presidential elections, who was expected to join PM Modi has confirmed she won't be able to make it. Extending a warm welcome to him, she said, "I will not be able to join there in person due to previously scheduled presidential campaign events." Houston houses several Indian-Americans, whose votes might prove decisive in the 2020 elections.