Nepal PM's resignation, a one up for India
Nepal PM's resignation, a one up for India
Jul 28, 2016, 01:03 pm
3 min read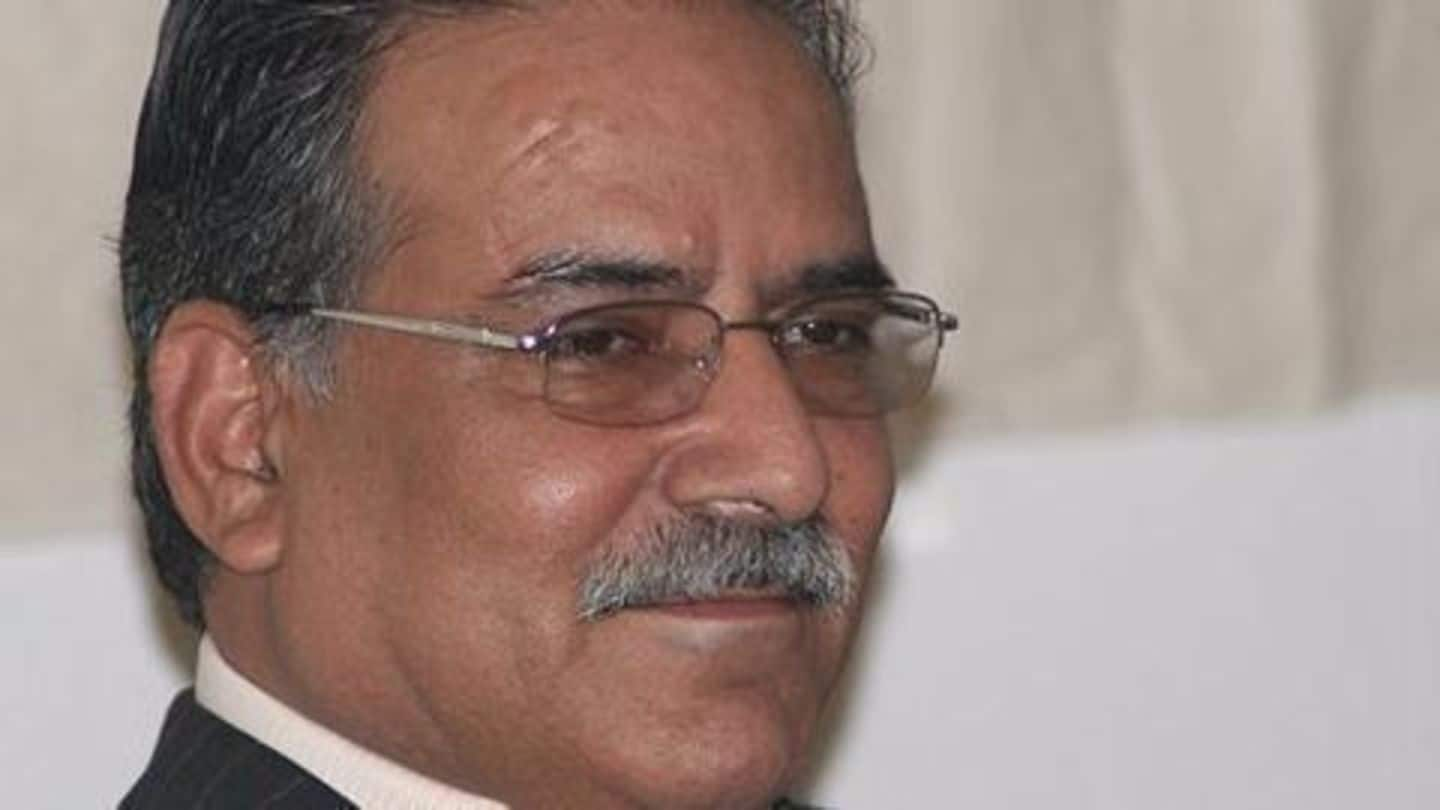 The resignation of KP Oli, Nepal's Prime Minister, on 24 July, left India and China in a tussle for power. While Oli's reign of 9 months increased tensions with India, Nepal during his time had improved relations with China. His likely successor, Pushpa Kamal Dahl or 'Prachanda', is considered to be leaning more towards India, which will be a setback for China.
After coming into power in May 2014, PM Narendra Modi's Government emphasized on relations with India's immediate neighbourhood, being the focal point of India's foreign policy. This started with his swearing-in ceremony where he invited all the leaders of SAARC (South Asian Association for Regional Cooperation) nations. During the SAARC summit the same year, Modi pitched for revitalizing the SAARC, to revive regionalism.
Neighbourhood First Policy
Bilateral visits as part of 'Neighbourhood First Policy'
Keeping up with the 'Neighborhood First Policy', Modi visited Bhutan as his first foreign visit to any country. He went on to visit neighbouring South Asian countries including Nepal, Bangladesh, and Sri Lanka. Modi's response to the earthquake in Nepal too was efficient. India arranged for relief efforts by sending disaster response teams, medical and food supplies within hours of the disaster.
A positive outcome from Bangladesh
The Modi Government was successful in resolving the border issues with Bangladesh, a dispute languishing since India's Independence, by signing the Land Boundary Agreement.
Chinese involvement in South Asian affairs
China has been trying to increase its influence in the Indian Ocean region. China is doing this through various initiatives. For instance, it is involved with Pakistan in developing CPEC (China Pakistan Economic Corridor). CPEC's network of roads and railways run from Western China, through disputed areas in J&K, to Pakistan's Gwadar. China is also doing it through bilateral ties with countries surrounding India.
China's 'String of Pearls' strategy
To make its influence strong in Indian Ocean region, China allegedly intends to broaden its naval presence through what is called the 'String of Pearls'. As a part of it, China is involved in plans to develop ports in various countries in the region including : Gwadar in Pakistan, Hambantota in Sri Lanka, Chittagong in Bangladesh, Sittwe in Myanmar and Maroa in Maldives.
India's efforts to weaken the 'String of Pearls'
India, to some extent, was able to curb China's efforts to build ports across Indian Ocean. India was able to halt the Hambantota port's development after Sri Lanka's new Government (favourable to India), came into power. Further, India also gained access to Chittagong port.