Kulbhushan Jadhav hearing: India sponsored Peshawar school massacre, claims Pakistan
Kulbhushan Jadhav hearing: India sponsored Peshawar school massacre, claims Pakistan
Feb 19, 2019, 05:01 pm
3 min read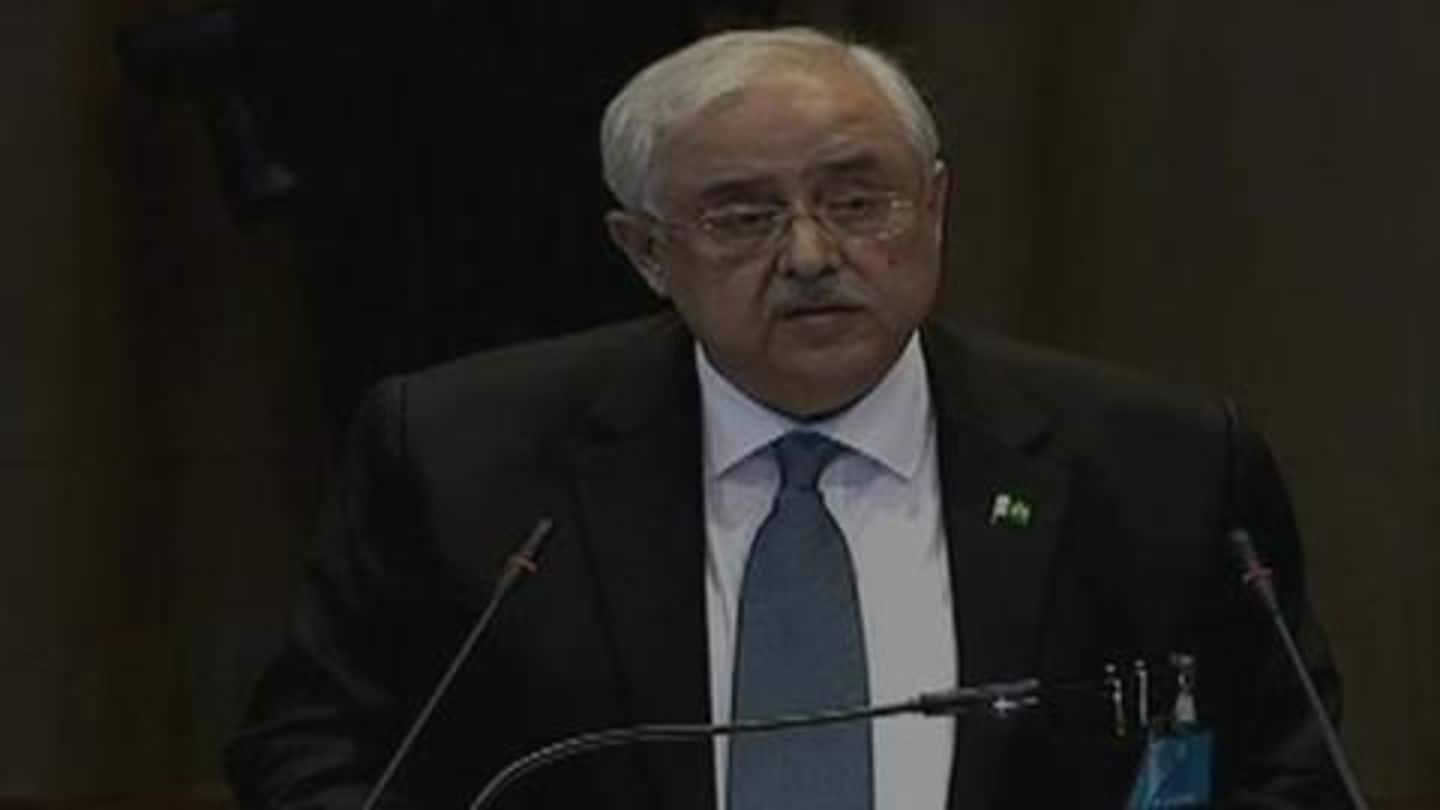 In the ongoing hearing of the case pertaining to release of Indian national Kulbhushan Jadhav at International Court of Justice (ICJ), Pakistan's Attorney General Anwar Mansoor Khan on Tuesday claimed India sponsored the terror attack on Peshawar school. Submitting his arguments, Khan said India has shown lack of faith in the Pakistani justice system which gave Jadhav death sentence. Here's what went down.
Backstory: In 2014, terrorists attacked innocent school students in Peshawar
In what was widely called as Pakistan's 9/11 attack, nearly 145 innocent school students were gunned down by Tehreek-i-Taliban Pakistan in 2014. "We announce that there will be no differentiation between good' and 'bad' Taliban and have resolved to continue the war against terrorism till the last terrorist is eliminated," the then PM Nawaz Sharif had said.
Looking at what Pakistan said during proceedings
Referring to the massacre, which was widely condemned in India, Khan said, "India has always violated the resolutions of the Geneva Convention. In 2014, we lost 140 children in the attack on the Army Public School (in Peshawar), which was admittedly sponsored by India through Afghanistan." He then claimed Jadhav orchestrated bombings with an aim to promote anarchy in Pakistan.
Jadhav accepted all accusations, claims Pakistan
Separately, Pakistani lawyer Khawar Qureshi claimed Jadhav accepted all accusations leveled on him. "Jadhav's admission includes following: That he was a serving officer due to retirement in 2022," Qureshi added and also said that India wanted to "block the truth". Qureshi also dismissed India's claims that Jadhav was kidnapped from Iran, terming it 'ridiculous'. He added India's demand to release Jadhav was 'modest claim'.
Qureshi claimed Jadhav wanted to stall Pakistan's development
"Jadhav collaborated with several locals and non-state actors to carry out suicide bombings to create unrest in Pakistan. And hamper the China-Pakistan Economic Corridor (CPEC) which is bringing development to Pakistan," said Qureshi.
Qureshi accused India of wanting to destroy Pakistan
Qureshi also claimed India has been trying to "destroy" Pakistan since 1947. "India has blocked the water of Indus river which is in clear violation of the Indus water treaty," he said. Qureshi also boasted that Jadhav's family was allowed to meet him on "humanitarian grounds". He went on to ask if such access has ever been given to those arrested for "espionage".
Earlier too Pakistan claimed India was involved in Peshawar massacre
Notably, this is not the first time Pakistan has accused India of being involved in the Peshawar massacre. Foreign minister Shah Mehmood Qureshi had made the same claims in 2018 at the UN but got shut down by India's representative. "Schools all over India had observed two minutes of silence in their memory. The despicable insinuation made by the foreign minister of Pakistan dishonors the memory of the innocent lives," said Eenam Gambhir.
Meanwhile, Imran Khan dismissed India's stand on Pulwama attack
The accusations by Pakistan come in the background of Pulwama terror attack, for which Pakistan based Jaish-e-Mohammed claimed responsibility. Earlier in the day, Pakistan Prime Minister Imran Khan asked India to furnish proofs that his country was involved in any manner. Khan called India's stance baseless. He even went on to say that if India strikes, Pakistan will retaliate.