Pakistan will retaliate if India strikes: Imran on Pulwama attack
Pakistan will retaliate if India strikes: Imran on Pulwama attack
Feb 19, 2019, 02:47 pm
3 min read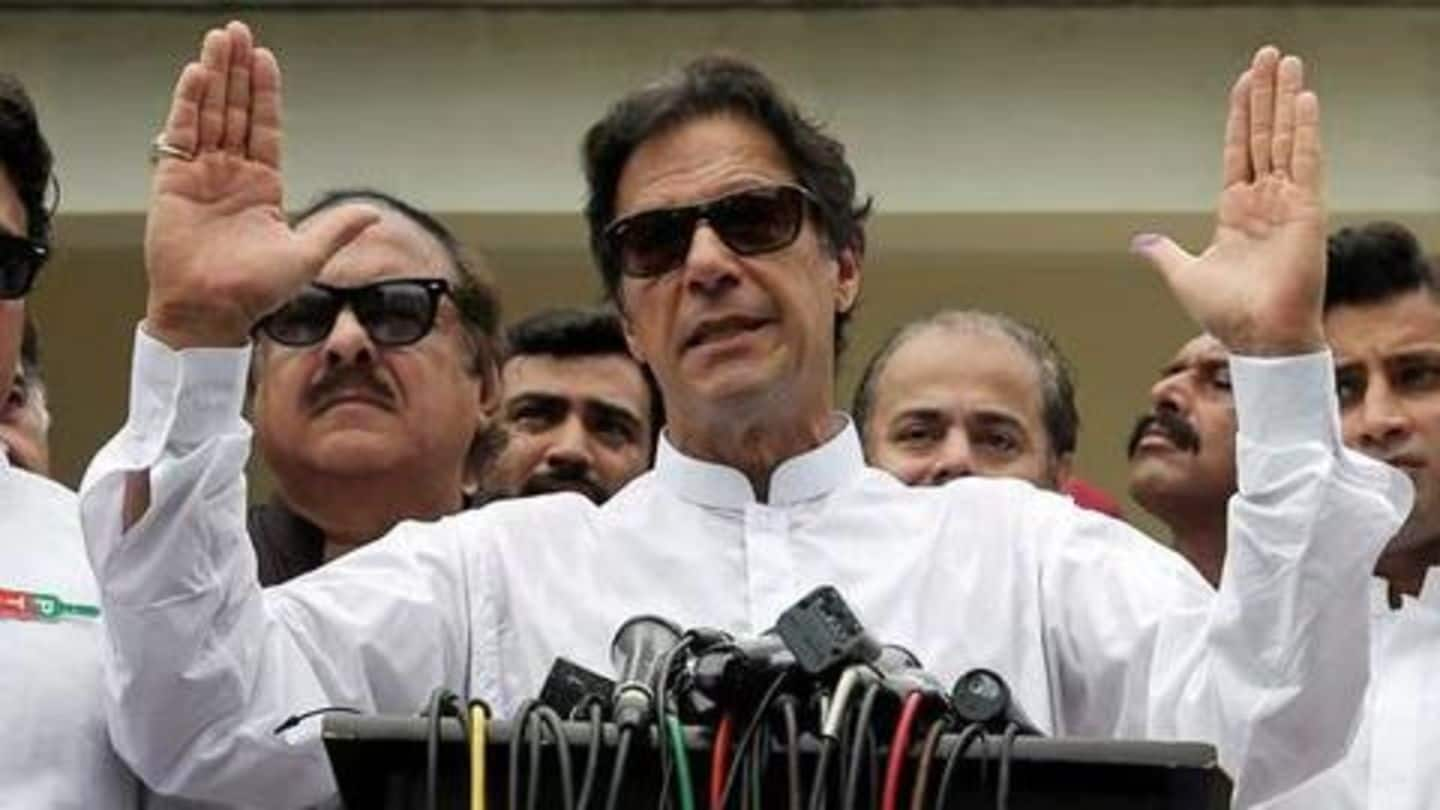 In his first comments on dastardly Pulwama attack, in which 40 CRPF soldiers were martyred, Pakistan Prime Minister Imran Khan said his country will retaliate if India strikes. He even claimed India accused Pakistan of being party to the attack "without any evidence". Khan "advised" Indian government to "introspect" as to why the youth of Kashmir are picking up arms. Here's more.
Backstory: In JeM orchestrated attack, India lost its bravehearts
On February 14, a CRPF convoy was attacked on Jammu-Srinagar highway by a suicide bomber, who originally belonged to Pulwama. The terrorists Adil Ahmad Dar rammed an SUV into one of the buses triggering a massive blast. Soon, Jaish-e-Mohammed claimed responsibility for the attack. Since Jaish operates from Pakistan, the Indian government came down heavily on the neighboring country for nurturing terrorism.
Pakistan's soil shouldn't be used for terrorism: Khan
Khan, who got elected as PM last year and has been speaking about 'Naya Pakistan' since taking office, asked what would his country get out of this attack. He claimed Pakistan was the worst victim of terrorism as thousands of its citizens died and billions of rupees were spent in this battle. The cricketer-turned-politician asked India to furnish proofs to support its claims.
Give proofs first, Khan tells India
"It is in our interest that nobody from our soil spreads violence. I want to tell Indian govt that we will take action if evidence is found against anyone from Pakistan," Khan said in his address.
Khan says India shouldn't assume Pakistan will sit back
Khan went on to say war-mongering voices have taken over Indian media. He added politicians have also been asking for "action against Pakistan". "If you (Indian govt) think you will attack us and we will not think of retaliating, we will retaliate. We all know starting a war is in the hands of humans, where it will lead us only God knows," he added.
Khan revealed his thoughts on Pulwama after MbS left
Khan's statement comes after Saudi's crown prince Mohammed bin Salman visited Pakistan. MbS signed a clutch of investment deals worth $20bn with Pakistan before returning to the Kingdom. Sources claimed MbS was due to arrive in India directly but considering the strained Indo-Pak ties, he decided otherwise. MbS would touchdown in Delhi later today and India is likely to talk about terrorism with him.
Earlier, India revoked MFN status awarded to Pakistan
Meanwhile, India has been acting against Pakistan after the attack. On Friday, February 15, India withdrew Pakistan's "Most Favored Nation" status. Later, Union Finance Minister Arun Jaitley informed that customs on products imported from Pakistan have been raised to 200%. India also turned to the international community to act against Pakistan-sponsored terrorism, as a result of which the US issued a strongly-worded statement.