Texas: Indian-American couple from Hyderabad found dead with gunshot wounds
Texas: Indian-American couple from Hyderabad found dead with gunshot wounds
Written by
Shiladitya Ray
Feb 19, 2019, 03:48 pm
2 min read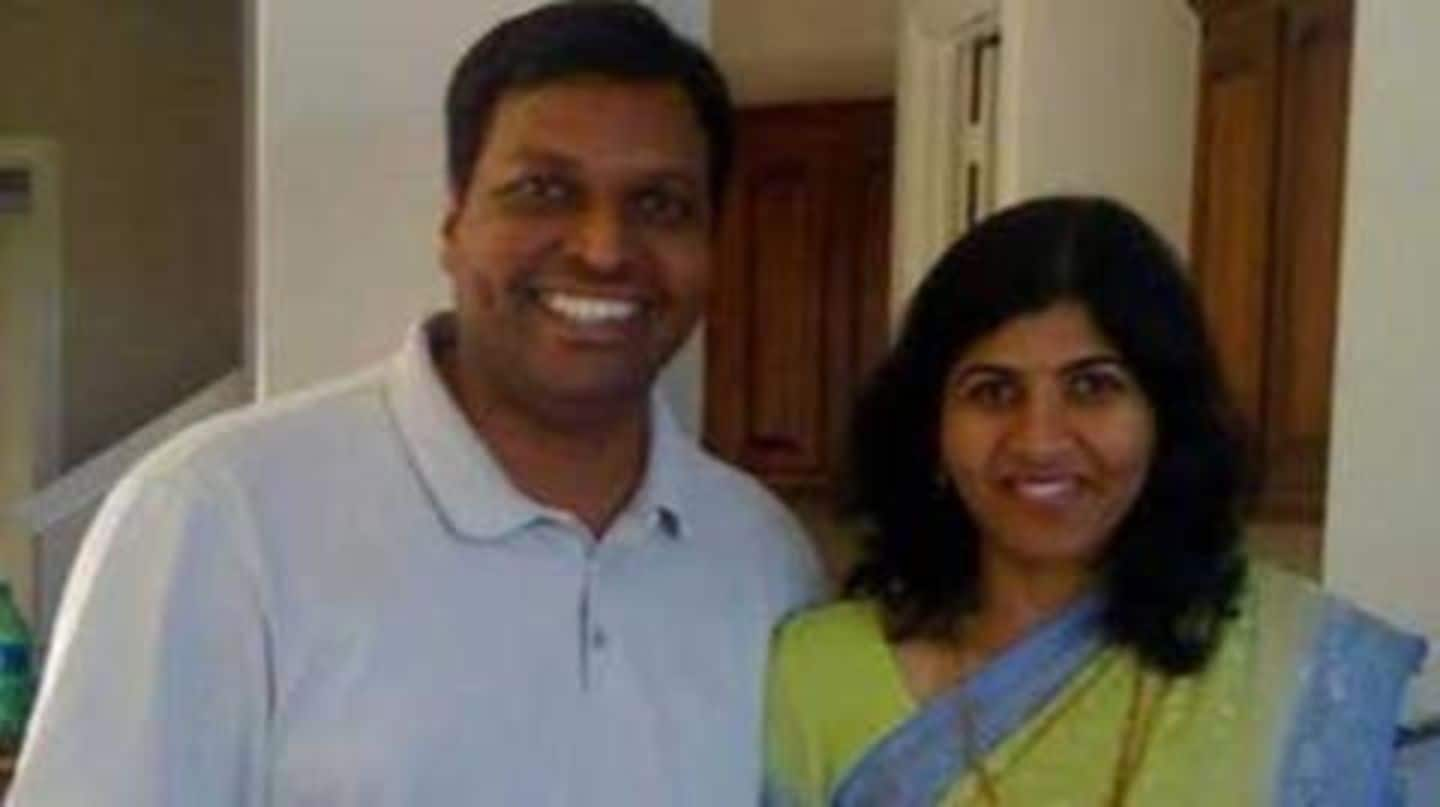 In an apparent case of 'murder-suicide', an Indian-American couple from Hyderabad was found dead in their home in Texas with gunshot wounds. However, the couple's 16-year-old daughter, who was also home at the time of the incident escaped the ordeal unhurt. The couple is also survived by their 21-year-old son, who is studying at the University of Texas. Here are the details.
The incident came to light after neighbors called the cops
The incident came to light when the couple's neighbors called the cops at around 5.40am on February 18, after hearing gunshots. When police arrived, they found the wife, 46-year-old Shanti Nakirekanti, dead in the driveway with a gunshot wound to the head. The husband, 51-year-old Sreenivas, was found dead in the bedroom with a gunshot wound to the chest.
The couple's daughter was asleep during the incident
The couple's daughter, who was at home during the incident, told police that she had been asleep, and was unaware of what had happened. She is now in the custody of the family's friends.
What we know about the deceased couple
Both husband and wife had received their education from the Texas A&M University. Shanti, an M.S. in computer science from the university, was working as a project lead architect at United Airlines. Sreenivas, meanwhile, held a Master's degree in mechanical engineering from Texas A&M University, and an MBA from Rice University in Houston, Texas. He was a director at an energy company in Houston.
Domestic discord could have led to the incident, police say
A small handgun was retrieved from the bedroom where it was found lying beside Sreenivas' corpse. Cops have said that the deaths appear to be a case of 'murder-suicide' wherein Sreenivas shot Shanti before killing himself. However, the reason behind the murder-suicide is unknown as of now, and the police suspect that it could have been the result of a domestic discord.
There is no danger to residents: Police
"There is no danger to residents and SLPD is not looking for any suspects. The two fatalities fit the scenario of a murder-suicide. This case is still under investigation," said the Sugar Land Police Department (SLPD) in a press statement.