Indian engineer Srinivas Kuchibhotla's killer pleads guilty to hate crimes
Indian engineer Srinivas Kuchibhotla's killer pleads guilty to hate crimes
Written by
Anjana Raghav
(Sourced from PTI)
May 22, 2018, 04:00 pm
3 min read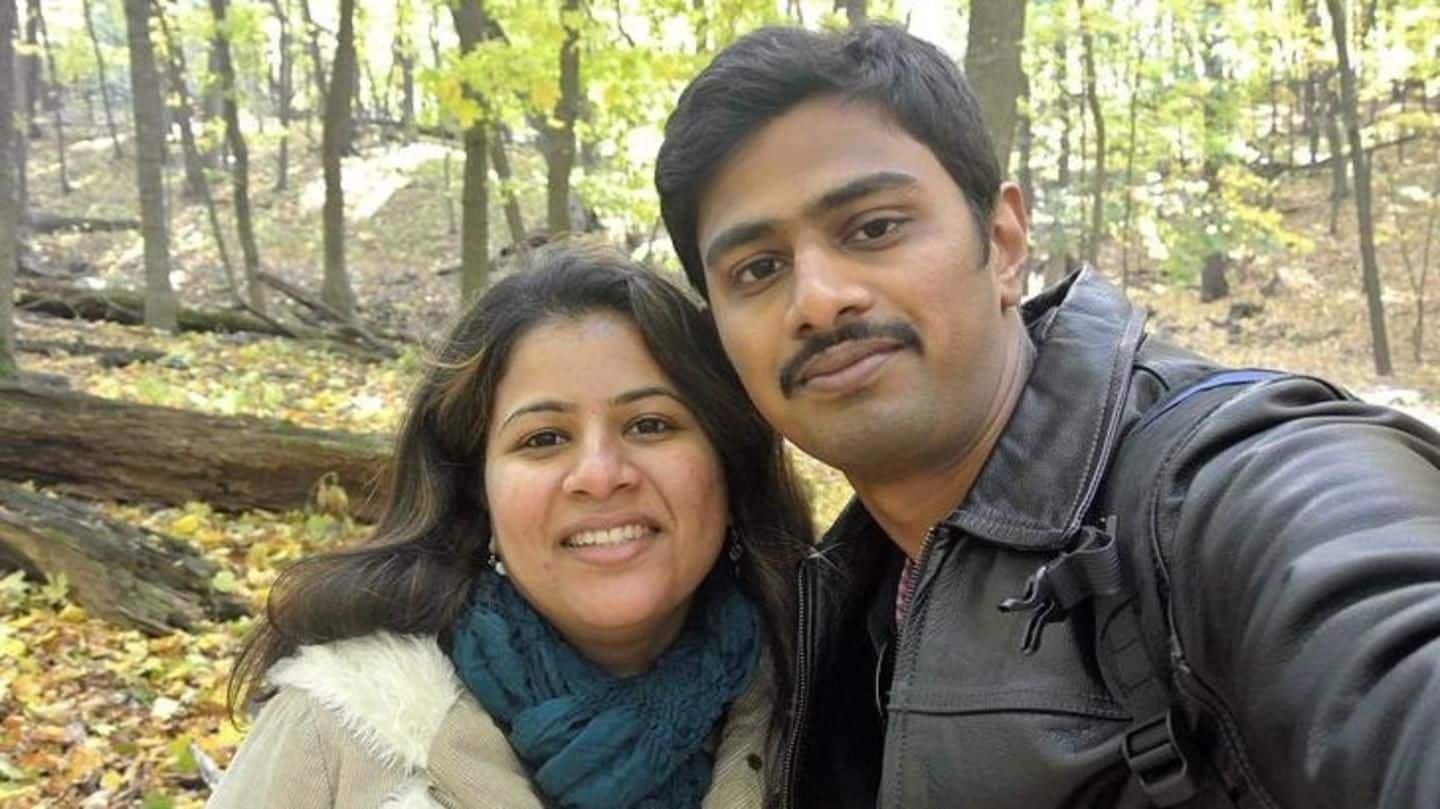 US Navy veteran Adam Purinton, 53, who yelled "Get out of my country!" before killing Indian engineer Srinivas Kuchibhotla and injuring two others at a bar in Kansas city last year, has pleaded guilty to three federal hate-crime charges yesterday. Purinton, who is already serving life-term on a murder charge, alleged he targeted the men because of their race, color, religion and national-origin.
Purinton will serve life-term without the possibility of parole
The US Attorney's Office in Kansas had filed hate crime charges against Purinton last June. Purinton, a white man, faced a possible death sentence for the federal charges. Under the plea, Purinton will be sentenced to life in prison without the possibility of parole on each of the three counts, with the sentences running consecutively.
Prosecution will send a message: 'Hate crimes won't be tolerated'
"It is clear that Purinton killed victim because of hate crime, which are acts of evil," said Acting Associate Attorney General Jesse Panuccio. "While we cannot ameliorate the irreparable harm to victims and their families, we hope that securing this guilty plea brings them some measure of closure. And this prosecution sends a message across the nation: hate crimes won't be tolerated," Panuccio added.
Prosecution would put an end to hate crime: Kuchibhotla's widow
Kuchibhotla's widow, Sunayana Dumala, said, "Today's change in federal hate crime case against the murderer of my husband Srinu is a significant step to putting an end to hate crimes committed against people of color and from different cultures. The justice sends a strong message."
Weeks before shooting, Purinton had called Kuchibhotla a "terrorist"
Several weeks before the shooting, Kuchibhotla, along with his fellow engineer Madasani, was at Austins when Purinton made a comment on them. "Did you see the terrorists on the patio?" Purinton had asked the patron, to which he replied, "They're from India, they aren't terrorists." On February 22, 2017, Purinton again confronted the friends in the bar and yelled, "Get out of my country."
Accused fired eight bullets at the men
Following Purinton's yelling, the bar patrons, including Ian Grillot, asked him to leave. Purinton then went home, changed clothes and got his 9mm semi-automatic handgun. He returned to the bar, covered his face and then fired eight shots at the two Indian men. Kuchibhotla was hit by at least four bullets. Madasani was shot in the leg. Purinton also shot Grillot.
Purinton was sentenced to nearly 78 years in prison
Later, Purinton called a friend and said he was on the run from police because he had shot "two Iranians." Earlier this month, the Johnson County judge had sentenced Purinton to nearly 78 years in prison as part of a plea agreement reached in March.