US: 8 killed at FedEx facility in Indianapolis mass shooting
Last updated on
Apr 16, 2021, 02:21 pm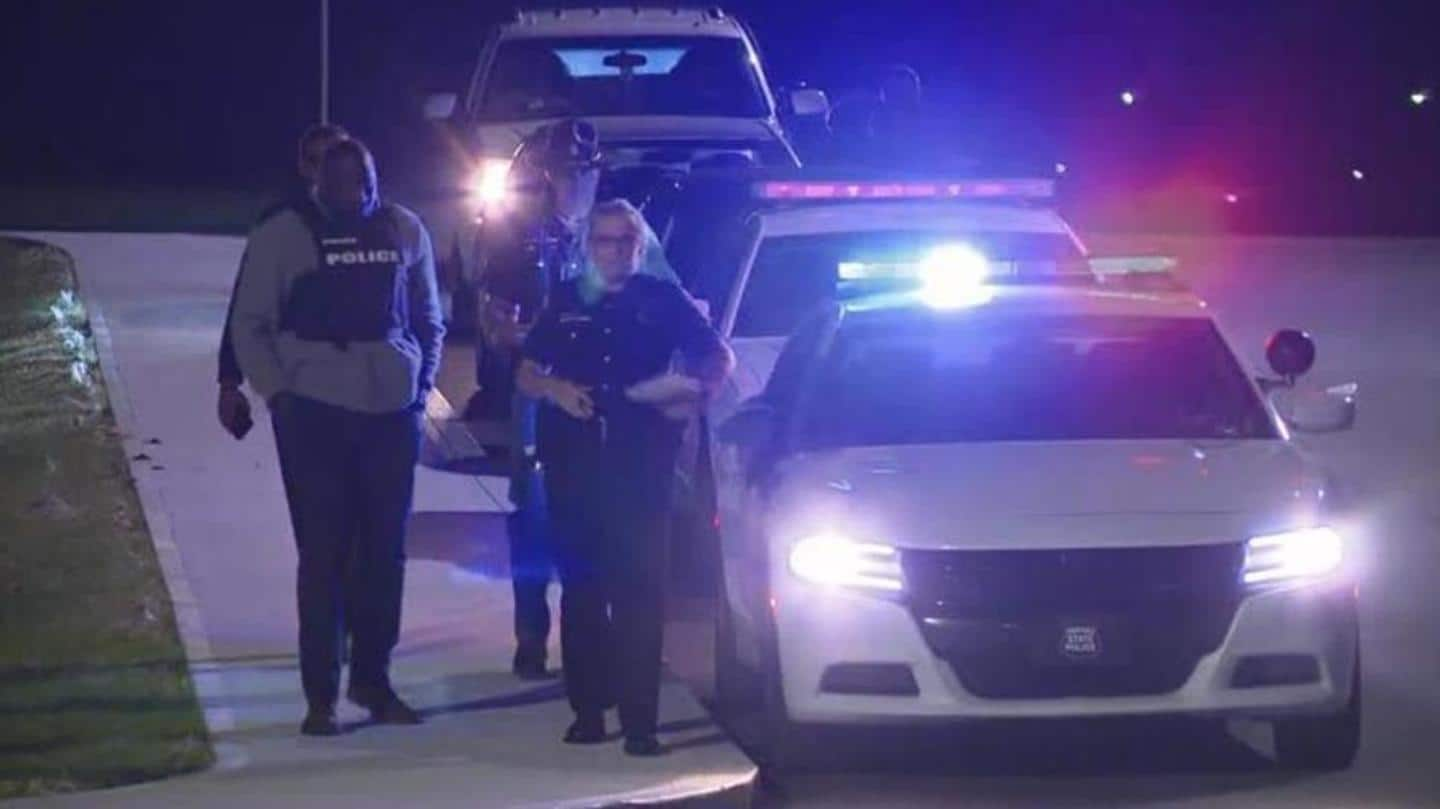 At least eight people were killed in a tragic mass shooting at a FedEx facility in Indianapolis, United States, on Thursday night. The shooter is reported to have died by suicide. Multiple other people sustained injuries, one of whom was in critical condition, Indianapolis Metropolitan Police Department spokesperson Genae Cook told reporters early Friday. Here are more details.
Police reached facility at 11 pm to active shooter situation
Cook said that the police arrived at the scene around 11 pm local time on Thursday, responding to an active shooter situation. The officers went into the facility without hesitation, she said. Police believe the shooter, who is said to have been acting alone, died by suicide, Cook said, adding that there is "no active threat to the community at this time."
'8 people pronounced dead at the scene'
Cook told reporters, "After a preliminary search of the grounds, inside and out, we have located eight people at the scene with injuries consistent to gunshot wounds, those eight were pronounced deceased here at the scene." "We have been made aware of multiple other people with injuries who have been transported to local hospitals, or who have transported themselves to local hospitals," she added.
Witnesses say they heard roughly 10 gunshots
Jeremiah Miller and Timothy Boillat—two FedEx employees present inside the building at the time—told CNN affiliate WISH-TV that they must have heard 10 gunshots. At first, they mistook the gunshots for sound from a car, but later, Miller stood up and saw a man with a gun. Fearing for their lives, the two men left the building.
Reason unknown; investigation underway
The reason for the shooting remains unknown as yet, however, investigations are underway, Cook said. The police have asked anyone present at the scene during the shooting to contact 262-TIPS or the Indianapolis Metropolitan Police homicide officer to provide information on the shooting.
Cooperating with investigating authorities: FedEx
FedEx said in a statement that it was aware of the "tragic shooting" at the Indianapolis facility. "Safety is our top priority, and our thoughts are with all those who are affected. We are working to gather more information and are cooperating with investigating authorities," read the statement issued by company spokesperson Jim Masilak in an email to CNN.
'Heartbroken,' says Indiana Congressman Andre Carson
Indiana Congressman Andre Carson—who represents the 7th District of Indiana, including Indianapolis—tweeted saying that he was "heartbroken" adding, "I am communicating with local authorities to get all details of the attack and my office stands ready to help everyone affected any way we can."