Netanyahu threatens Hamas after violence along border with Gaza Strip
Netanyahu threatens Hamas after violence along border with Gaza Strip
Oct 15, 2018, 11:46 am
2 min read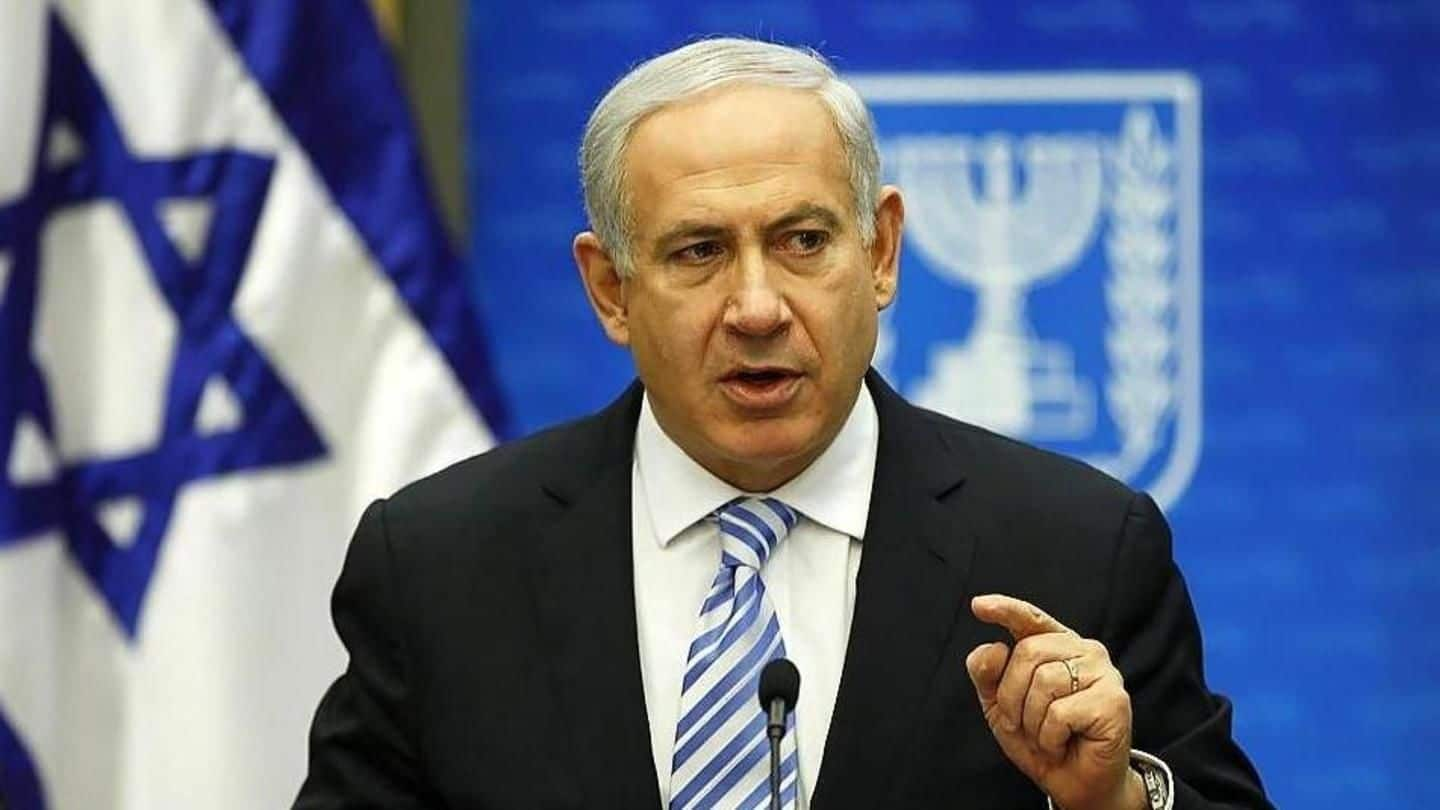 Israel's PM Benjamin Netanyahu yesterday threatened to inflict "very strong blows" on Hamas, a Palestinian Sunni-Islamist fundamentalist organization, after fresh violence along the border with the Gaza Strip controlled by the Islamist group. "Hamas has apparently not understood the message, if these attacks don't stop, they'll be stopped in another way, in the form of very, very strong blows," Netanyahu said during a meeting.
Israel suspended fuel deliveries to Gaza Strip
"We are very close to another type of action which would include very strong blows. If Hamas is intelligent, it will cease fire and violence now," Netanyahu said. Israel on Friday suspended fuel deliveries to the Gaza Strip, after fresh protests along the border that saw seven Palestinians killed by Israeli troops. The suspension came days after fuel supplies began running to the enclave.
Israel says fuel deliveries will resume only after total ceasefire
A UN-brokered deal had seen Qatar, a longtime Hamas backer, pledge to pay $60 million for fuel to be brought into Gaza over six months to supply the strip's sole power plant. On Saturday, Israel's Defense Minister Avigdor Lieberman said fuel deliveries would only resume if there was a "total cessation of violence...and the use of burning tires against Israeli towns" near the enclave.
Hamas demanding to be allow to return inside Israel
Hamas has organized months of often-violent border protests, with at least 205 Palestinians and one Israeli killed since March 30. The protesters are demanding to be allowed to return to land now inside Israel, from which their families fled or were displaced during the 1948 war surrounding the creation of the Jewish state. Israel accuses Hamas of using the protests as cover for attacks.