Coronavirus: Italy records second-deadliest day with 743 new deaths
Coronavirus: Italy records second-deadliest day with 743 new deaths
Written by
Siddhant Pandey
Mar 25, 2020, 02:44 pm
3 min read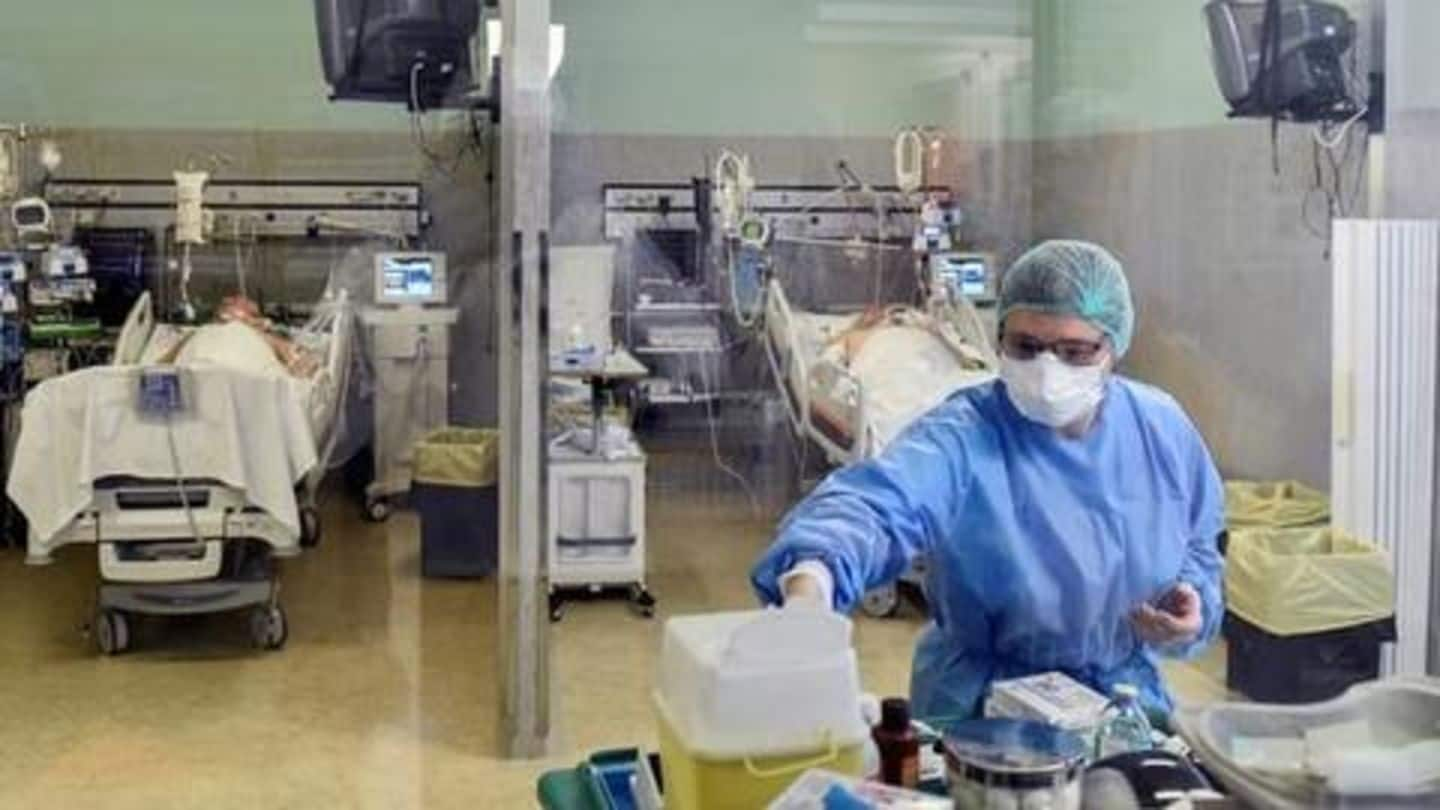 After a two-day consecutive drop in the number of coronavirus-related deaths, Italy hoped that the worst was over. However, on Tuesday, the European country recorded 743 deaths, the second-highest single-day fatalities amid the coronavirus outbreak yet. With 6,820 deaths, Italy has notably reported the most number of fatalities due to the coronavirus disease (COVID-19) around the world. Here are more details.
Tuesday's deaths second-highest since outbreak started last month
The death toll in Italy rose to 743 on Tuesday, taking the nationwide fatalities to 6,820. In Italy, the outbreak started merely a month ago. This comes after Italy reported 602 deaths on Monday and 651 deaths on Sunday—a trend that suggested that the outbreak had already peaked in Italy. On Saturday, Italy had reported a high of 793 deaths.
Confirmed cases near 70,000; could be 10 times worse
By Tuesday, Italy confirmed a total number of 69,176 cases of COVID-19. However, the Civil Protection Agency said that since Italy is only testing people with severe symptoms, the actual number of coronavirus infections could be 10 times higher at 7 lakh. Civil Protection Service chief Angelo Borrelli told La Repubblica newspaper, "A ratio of one certified case out of every 10 is credible."
Masks and ventilators scarce in Italy
As the nation faces a shortage of medical supplies, Veneto Governor Luca Zaia ordered the confiscation of ventilators at veterinary surgeries for converting them for human use. Reports also emerged that some hospitals in Italy are prioritizing the young and those without other underlying health problems for ventilator support. Some textile and fashion companies will soon start producing half the required amount of masks.
Italy been on lockdown for two weeks
The spike in the number of coronavirus deaths in Italy comes even as the country has been on lockdown for two weeks. Leaving homes is forbidden, except for essential use, and all schools, bars, and restaurants remain shut. The government ordered shut all non-essential businesses and also increased the fine for leaving homes from a maximum of 206 euros previously to 3,000 euros.
Speculations rife that lockdown could extend beyond April 3
The lockdown will stay in place till April 3. However, there is speculation that it could be extended as the outbreak shows no signs of slowing down. On Tuesday, the government also allowed itself the power to extend the deadline to July 31.
Italian economy could shrink 11% due to outbreak
According to Goldman Sachs' forecast Tuesday, the Italian economy could shrink 11% this year. Notably, the economy was already bordering recession before the coronavirus outbreak hit. The government has ordered industrial sectors, including medical suppliers, to remain operational during the outbreak. However, there has been pushback as workers in the metal, chemical, textile, rubber-plastic and paper industries plan to go on strike on Wednesday.
Globally, COVID-19 has taken 19,000 lives
Around the world, the coronavirus outbreak has killed nearly 19,000 lives and sickened over 4 lakh people. The World Health Organization (WHO) recently noted that the outbreak was "accelerating." The outbreak began in China's Wuhan city in December last year. COVID-19 is caused by a novel coronavirus called SARS-CoV-2 that is believed to have originated in bats.