Japanese company now sells deodorants that make woman 'smell younger'
Japanese company now sells deodorants that make woman 'smell younger'
Jun 07, 2019, 12:28 am
3 min read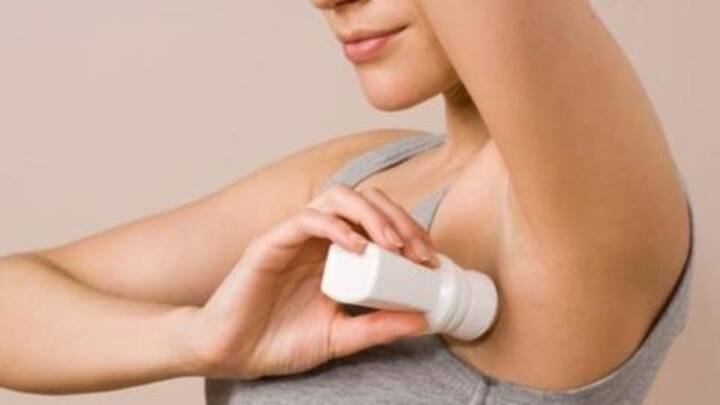 Among the endless list of products that enforce traditional beauty norms on women, here's a new one. After the unfortunate fiasco that was the Doritos' chips for women (you know, so women don't crunch too loudly in public), a Japanese brand has taken the honor of adding an anti-aging deodorant for women (that makes you smell younger) to the list of idiotic products.
Wait, what? What do young women even smell like?
According to a SoraNews24 report, the Deoco brand has isolated the essence of what a young woman smells like. Last year, Japan's Rohto Pharmaceutical revealed that they had managed to isolate two chemical compounds- Lactone C10 and C11- which young women produce more than older women. C10 and C11 production reportedly peaks during the teenage years and have aromatic similarities to peach and coconut.
Products target women over the age of 30
Since the discovery, Rohto rushed to start infusing their soap and deodorants with Lactone under the brand name Deoco, claimed to be a first-of-its-kind. Deoco products are reportedly marketed towards women over age 30. If only people knew to invest in better things than fund research on how to cater to pedophiles while also telling women that they're as good as discarded after 30.
Who would buy this? Apparently people do!
Since the release of Deoco products last spring, they have been a hit! Reportedly, sales exceeded Rohto's initial projections by 60%. It's also the top-selling product on Amazon Japan. So, yay! Now, you get to blame women for developing body image issues because of creepy men who force unrealistic expectations onto them, compelling them to buy such products. Could it get *any* creepier?
Why, yes! Yes, it absolutely does get creepier.
Pretty sure those over-exceptional sales are from lonely men who want to know what it's like to have a young woman around... Wait, that's actually true?! Reports suggest that several men are using the product because it makes them feel like "there's a young woman in intimately close proximity." Did we just peak cringe? I think so.
Rohto aware of Deoco's popularity among men
Reportedly, Rohto is aware of the popularity of their product- which sells on Amazon Japan for 1,334 yen (Rs. 850)- among men. Do they take responsibility for their actions? Are you kidding? It's the toxic beauty industry, of course, not! Rohto also encouraged male buyers to purchase their designed-for-men products. Not sure if that would work since women-smelling products is where their mind is at.