Modi embarks upon Europe visit, makes first stop in Germany
Modi embarks upon Europe visit, makes first stop in Germany
Written by
Anupama Vijayakumar
May 29, 2017, 04:54 pm
3 min read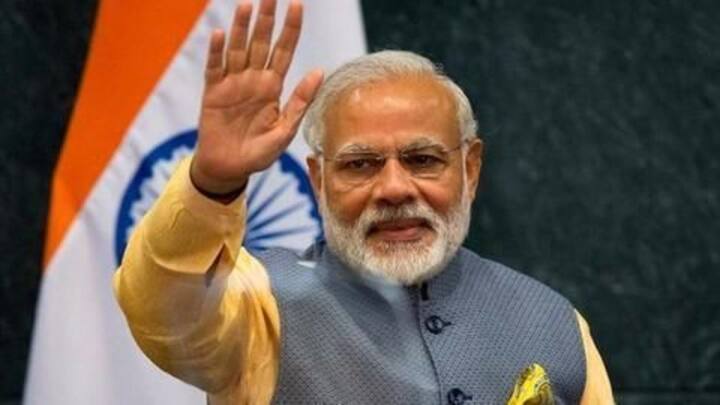 Having completed three years in power at home, PM Modi has embarked upon a four-nation Euro-trip, making his first stop in Germany. He will also visit Russia, Spain and France. "My visits to these nations are aimed at boosting India's economic engagement with them and to invite more investment to India," tweeted the PM. Let's see what can we expect from the visit!
Placing high importance on India-Germany bilateral relations, Modi is set to visit Germany first and call on Chancellor Angela Merkel and President Frank-Walter Steinmeier. They are expected to 'chart a road map' for co-operation in areas including terrorism, trade and infrastructure development. Modi is further expected to meet with top businessmen and participate in the fourth India-Germany intergovernmental consultation.
What drives the India-Germany partnership?
"Our strategic partnership is based on democratic values and commitment to an open, inclusive and rules-based global order. Germany is a valuable partner in our development initiatives and German competencies fit well with my vision for India's transformation," noted PM Modi in a Facebook post.
Bilateral investment arrangements- A sore thumb that sticks out
India recently scrapped Bilateral Investment Treaties (BIT) with all European countries stating they were poorly negotiated and against Indian interests. India further refused EU's requests to continue with the existing arrangements until negotiations could be initiated. As EU is busy negotiating the Brexit, these are likely to get delayed further. Germany has conveyed that absence of protection from BITs would impact their investment decisions.
The tour will wrap up with a 2-day visit to one of India's most important strategic partners. In his visit to France, Modi and French PM Emmanuel Macron are expected to discuss co-operation on multiple areas including counter-terrorism and carrying forward the International Solar Alliance.
Visits to Spain and Russia
The last time an Indian PM visited Spain was nearly thirty years ago. Modi is scheduled to meet with King Felipe VI and President Mariano Rajoy and discuss counter-terrorism and economic co-operation. PM Modi has allotted the longest time to Russia, from May 31-June 2. He noted, "the two countries would take forward our dialogue from the last Summit in Goa in October 2016."
India and Russia signed multiple deals under the auspices of the Brazil, Russia, India, China (BRICS) Summit in 2016 including joint ventures for manufacture of Kamov-226 T helicopters and Admiral Grigorovich-class stealth frigates. They also agreed on a "zero tolerance policy towards terrorism."
Modi will try to draw heavy investments touting India's new economic reforms and push for counter terrorism co-operation. It needs to be seen if Modi can leverage European investments in absence of BITs with EU countries. Pushing forward the deals agreed with Russia last year could be one of the key takeaways. Interestingly, Modi could also push for co-operation in traditional medicine with Germany.