Did India offer to swap another terrorist for Kulbhushan Jadhav?
Did India offer to swap another terrorist for Kulbhushan Jadhav?
Written by
Anupama Vijayakumar
Sep 28, 2017, 01:25 pm
2 min read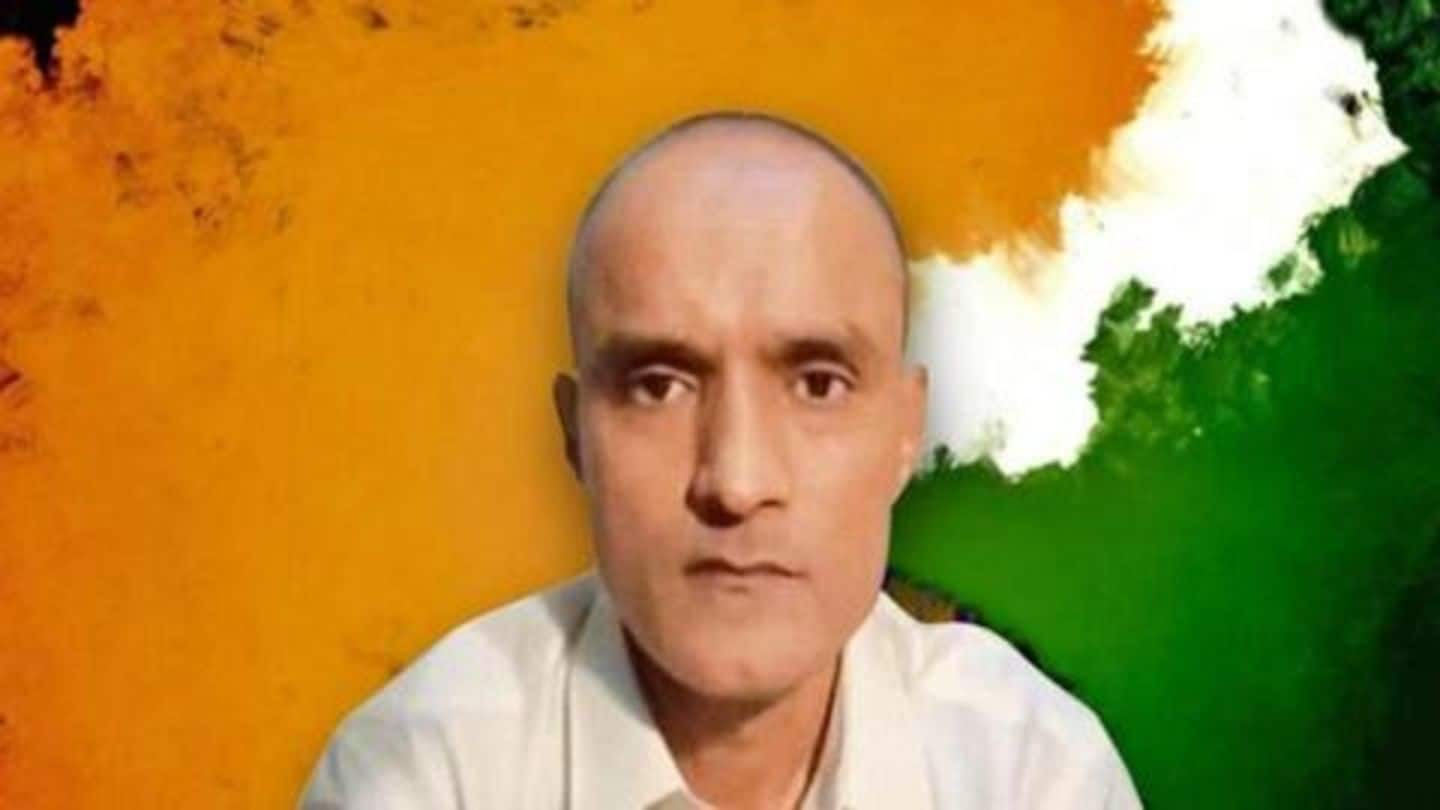 Pakistan's foreign minister Khwaja Muhammad Asif has claimed that India made a proposal to swap alleged-spy Kulbhushan Jadhav for a terrorist who carried out the 2014 Peshawar army school attacks. Asif stopped short of naming the specific terrorist and the National Security Advisor who made the proposal. The International Court of Justice (ICJ) had earlier stayed Jadhav's execution on India's request. Here's more.
2014 Peshawar school massacre
The attacks orchestrated by Tehreek-e-Taliban Pakistan occurred in December 2016, when six gunmen opened fire at the Army Public School in Peshawar. The attacks claimed the lives of 132 children. This is widely regarded as the deadliest terror attack that Pakistan has suffered.
Who is Kulbhushan Jadhav?
Kulbhushan Sudhir Jadhav, a Mumbai native is believed to be a Research and Analysis Wing (R&AW) agent. A Lieutenant Colonel in the Indian Navy, he is said to have sought retirement in 2013 to start his own business. At the time of his arrest at the Iran-Pakistan border in March 2016, he held an Indian passport in the name of Hussein Mubarak Patel.
What do India and Pakistan allege?
Pakistan claims that Jadhav was running a terrorist-financing network which worked towards fuelling the separatist movement in Balochistan from surrounding areas in Iran and Afghanistan. India maintains that Pakistan kidnapped Jadhav. According to India, Islamabad hasn't been able to produce credible evidence against him.
Kulbhushan Jadhav case: What has happened so far?
April 2016: Pakistan arrests Jadhav on suspected involvement in espionage activities. April 2017: Jadhav receives a death sentence for waging war against Pakistan; Islamabad denies India's 16th request for consular access. May 2017: Ruling in India's favor, ICJ orders Pakistan to stay Jadhav's execution until further notice. June 2017: Islamabad conveys it won't execute Jadhav until all mercy appeals are exhausted.
Muhammad outlines Pakistan's position on terrorism, Afghanistan
In conversation with author-journalist Steve Coll, Asif said that Pakistan has greatly suffered due to the instability in neighboring Afghanistan. "No country, therefore, has a larger stake in seeing peace and stability return to Afghanistan," he stated. He elaborated on Islamabad's peace-building efforts in Afghanistan and conveyed that "Pakistan had done everything to make sure that its soil isn't used against any country."