British lesbian couple delivers first baby grown in two wombs
British lesbian couple delivers first baby grown in two wombs
Written by
Siddhant Pandey
Dec 05, 2019, 07:16 pm
2 min read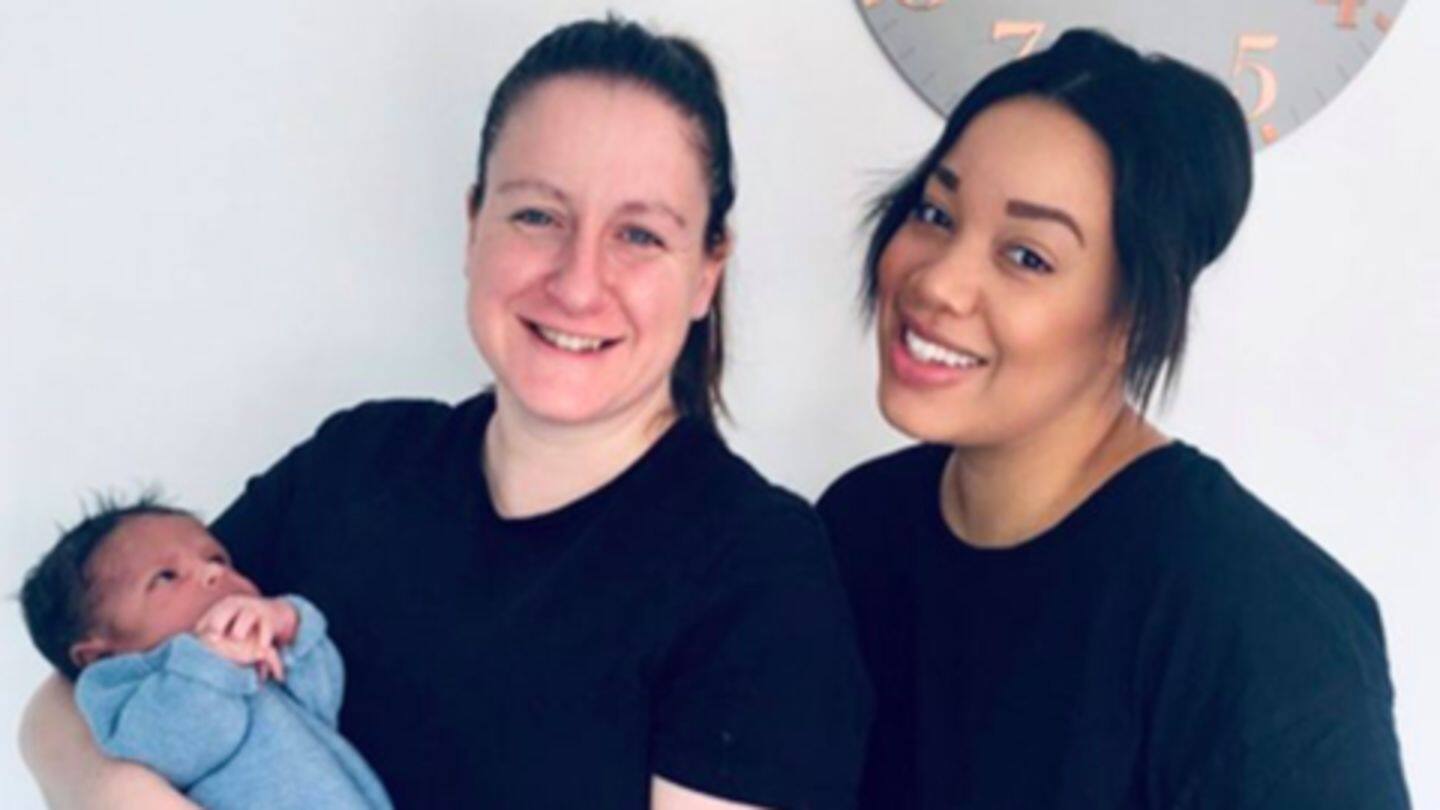 A lesbian couple in England has become parents to the first child grown in two wombs. Lance Corporal Donna Francis-Smith (30) and her wife Jasmine (28) welcomed their son Otis two months ago after they both carried the child in their wombs during pregnancy. This was made possible by the pioneering procedure of "shared motherhood." Wondering how it works? Read on.
The procedure of In Vivo Natural fertilization or "shared motherhood" was developed by Swiss firm Anecova. The process involves placing eggs from the biological mother inside a miniature intra-uterine device and incubating it inside the womb. The device allows interaction between the embryo and the maternal environment. Then, the embryo is taken out and implanted inside another womb, where it will remain until delivery.
Donna first carried the embryo; then Jasmine delivered it
Describing how the process was for them, Donna told The Telegraph, "It's my egg, and then they did the egg collection from me and then put it back into my body for 18 hours before being put into Jasmine's body, and she became pregnant." When asked about the baby, she said, "He's really good - he's just chilling out. He's a really good boy."
'In same-sex couples, one person usually does the whole thing'
Speaking on why the procedure was important for them, Donna said, "You get a lot of same-sex couples where one person is doing the whole thing, and the one person is getting pregnant and giving birth, whereas with this we're both involved in a massive way." She added, "It brings you closer together rather than feeling one has a bond more than the other."
Jasmine and Donna were married in 2014
While Jasmine is a dental nurse from Northamptonshire, Donna, who is from Nottinghamshire, has been serving in the Army for the past 11 years. They were married in 2014 and welcomed their son Otis on September 30. The family now lives in Colchester, Essex. Otis was born at the London Women's Clinic under the care of Consultant Gynecologist and IVF Specialist, Dr. Giuseppina Lamanna.
Dr. Kamal Ahuja, Managing and Scientific Director of London Women's Clinic, said, "It's our great pleasure to report the first birth in the world with Shared Motherhood using Anecova's groundbreaking technology for In Vivo Natural fertilization."