Chester Bennington, Linkin Park lead singer is no more
Chester Bennington, Linkin Park lead singer is no more
Written by
Anupama Vijayakumar
Jul 21, 2017, 08:46 am
2 min read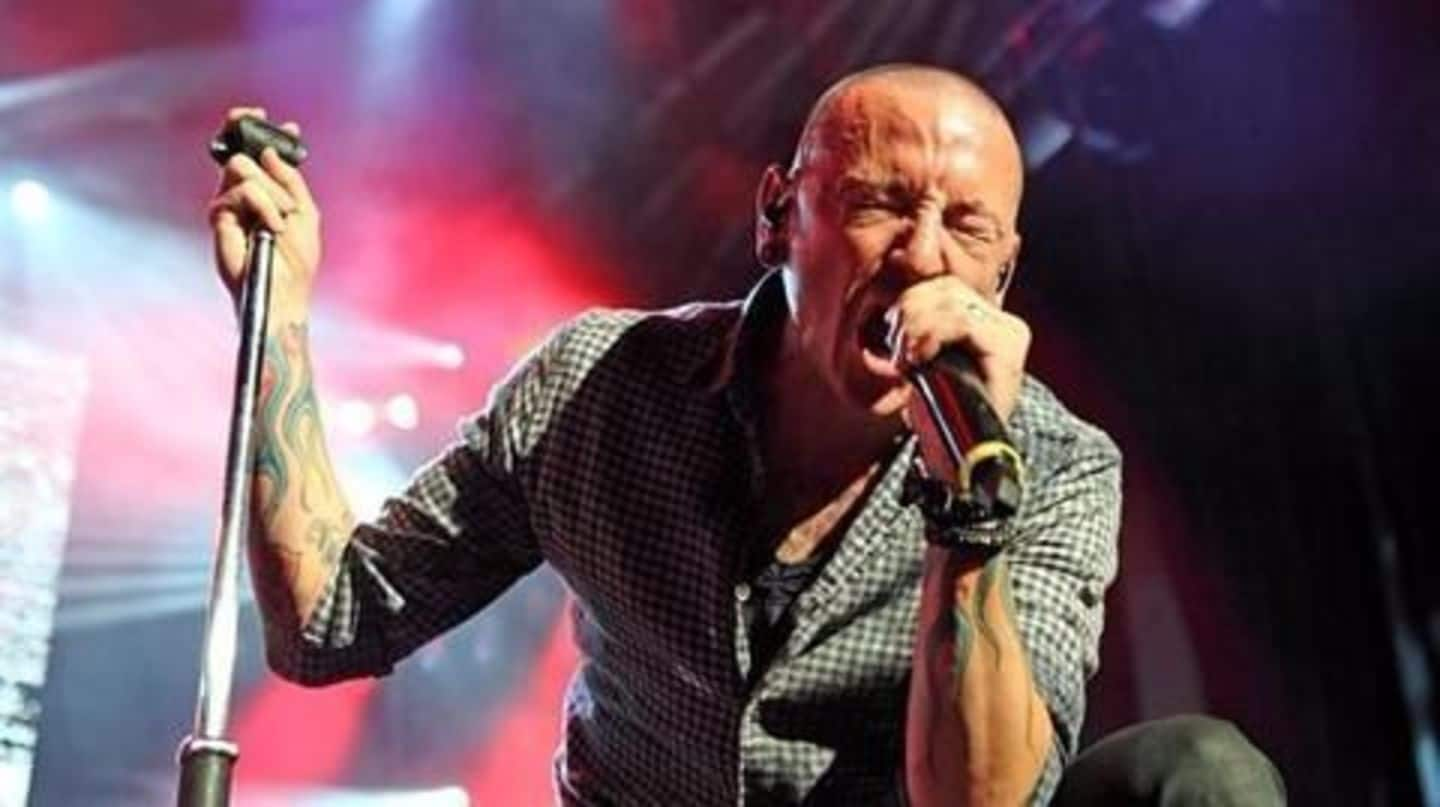 Chester Bennington, the Linkin Park lead singer, whose voice placed the band in musical halls of fame has died at 41. Found hanged in his home in Palos Verdes Estates in Los Angeles County, the Police are treating his death as possible suicide. Bennington had reportedly been suffering from drugs and alcohol abuse. Let's remember this singer who cured the angst of many.
On the same path as Chris Cornell
Chester chose Audioslave frontman Chris Cornell's birthday to take his life. Cornell who took his life last May, was close friends with Bennington. Bennington had performed "Hallelujah" at Cornell's funeral and expressed great grief at his death.
Who was Chester Bennington?
Bennington was born in Phoenix, Arizona in 1976. Suffering sexual abuse at a young age, Bennington started using drugs and alcohol and later spoke out strongly against addiction. Rising to fame with the release of the album 'Hybrid Theory (2000), Linkin Park with Bennington went on to pioneer the Nu metal genre. His screaming vocals made hit songs including "Numb" and "In the end".
Speaking out against drug addiction
Speaking to the Metal Hammer magazine, he said, "I was on 11 hits of acid a day. .... I'm surprised I can still speak! I'd smoke a bunch of crack, do a bit of meth and....then freak out. Then I'd smoke opium to come down."
Musical style and influence
Bennington cited English electronic band Depeche Mode and American rock band Stone Temple Pilots as his major influences. Known as a singer who re-defined alt-rock, he is known for his ability to oscillate between soft vocals and expressive screaming, making metal's roaring sound more pop-friendly. The frustration and angst of millions got voice through Bennington's singing in tracks including 'Numb' and 'Somewhere I belong'.
Tributes pour in on Twitter
While his band mate Mike Shinoda tweeted that he was "shocked and heartbroken" at Chester's death, celebrities including Rihanna and Dwayne Johnson and Ohio Governor John Kasich also expressed their tributes to him on Twitter.