Computer check-in system crash causes chaos in airports worldwide
Computer check-in system crash causes chaos in airports worldwide
Written by
NewsBytes Desk
Edited by
Shikha Chaudhry
Sep 28, 2017, 06:11 pm
2 min read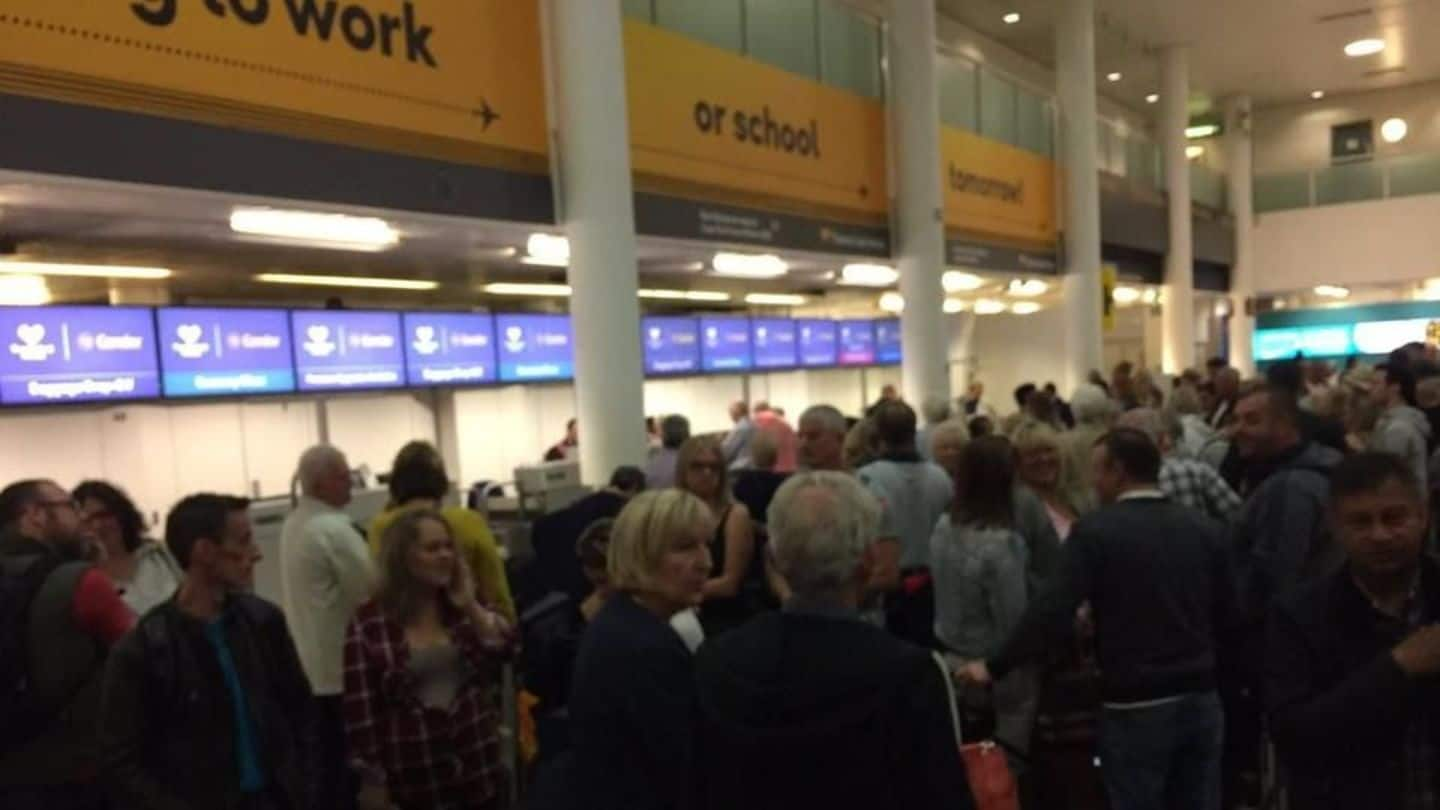 Air travellers around the world have suffered major disruptions after the widely used computer check-in system 'Amadeus Altea' crashed. Issues have been reported at major airports in London, Paris, Melbourne, Johannesburg, Singapore and Washington, DC. Travellers have experienced long waits at check-in desks. Amadeus that provides the Altea software, used by around 125 airlines, has confirmed a "network issue that is causing disruption."
This is what the passengers see, while checking-in
Gatwick Airport says 'It's an airline issue, not airport'
London's Heathrow Airport, one of the world's busiest, said in a statement that airlines have been facing problems in check-in systems at three of its terminals. The Gatwick Airport in London said: "This is an airline issue, not an airport issue," adding that it has affected companies using the Altea software. Meanwhile, angry travellers at various worldwide posted photos of long queues.
Reports: Normal services are resuming but delays could cause problems
A check-in software helps airlines manage reservations and check-in of flight travellers at the airport. "Technical teams are working on the problem, services are gradually being restored," said Amadeus, the company that provides the Altea software, in a statement. Normal service has reportedly been resumed but the delays may lead to lost baggage and missed connecting flights. Affected travellers can expect compensation from airlines.