Malaysia's Anwar Ibrahim walks free receiving pardon over sodomy conviction
Malaysia's Anwar Ibrahim walks free receiving pardon over sodomy conviction
May 16, 2018, 12:56 pm
2 min read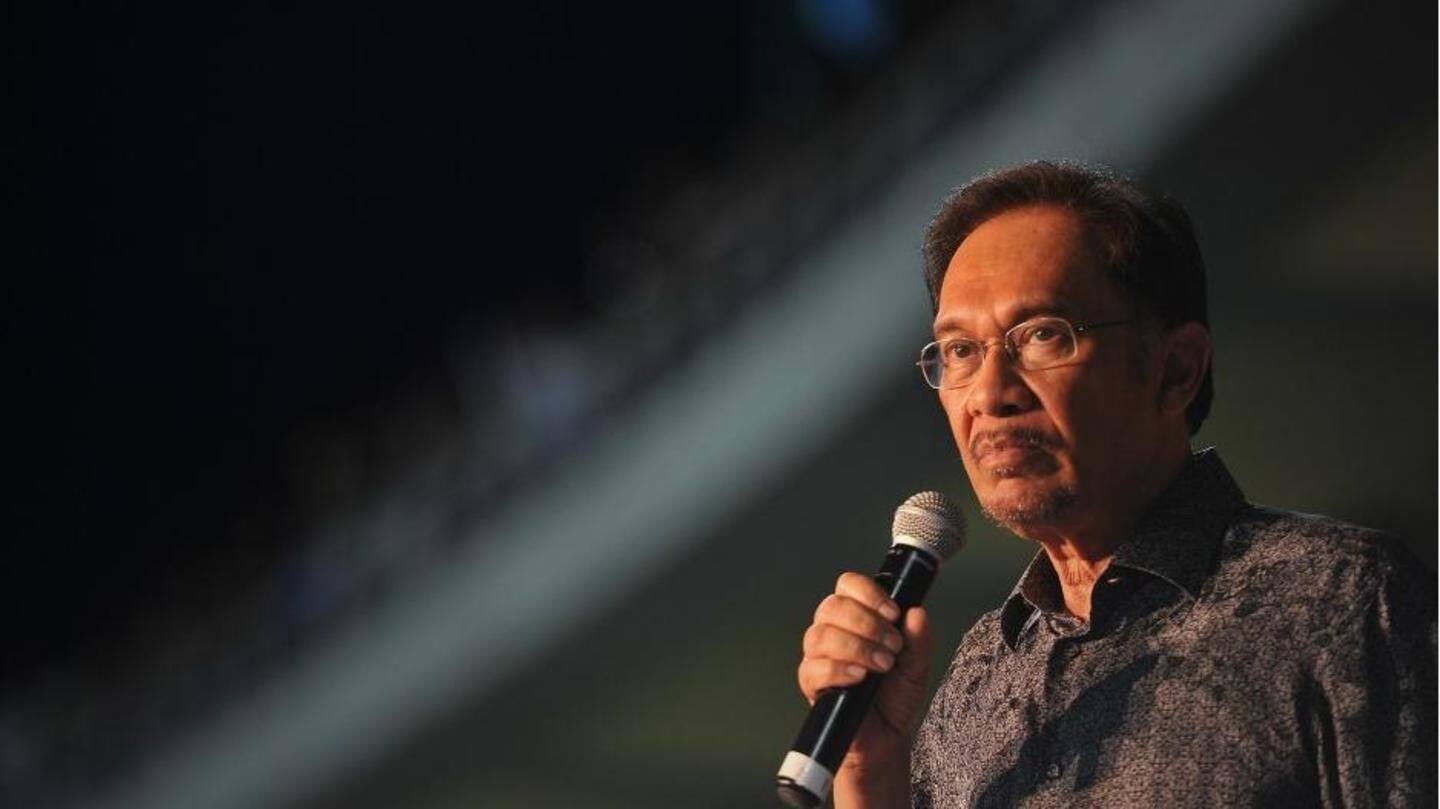 Malaysian politician Anwar Ibrahim, who was jailed for three years walked free today after receiving a royal pardon. He was convicted in 2015 on the charges of sodomizing a young male aide, stripping off his seat in the Parliament the same year. His release paved the way for his return to national politics as the presumptive successor to Prime Minister Mahathir Mohammed. Here's more.
Anwar will take over the reins, Mahathir signals
The 92-year-old former autocrat Mahathir was a one-time mentor turned nemesis and now ally again of Anwar. Mahathir has said he expects to run the government for up to two years but has signalled that Anwar will take up the reins eventually. However, Anwar cannot directly join the government anytime soon as he must first be elected to parliament again.
Anwar's release brings public excitement following the astonishing result elections
Anwar's release is likely to add to public excitement after the stunning result of the recent elections in which the corrupted ruling coalition that held power for the last six decades was defeated. After his release, he was headed to an audience with Malaysia's king and was expected to address the public in the afternoon followed by a political rally in the evening.
A historic defeat of the tyranny
In the 14th Malaysian general elections, Pakatan Harapan won 113 seats in the Dewan Rakyat, Malaysia's lower house of parliament defeating the Barisan Nasional coalition, which had been the governing party of Malaysia since 1957, making Mahathir Mohamad the next Prime Minister of Malaysia.