"Rick and Morty" fans protest over McDonald's Mulan sauce PR-stunt
"Rick and Morty" fans protest over McDonald's Mulan sauce PR-stunt
Written by
Ramya Patelkhana
Oct 10, 2017, 01:20 am
2 min read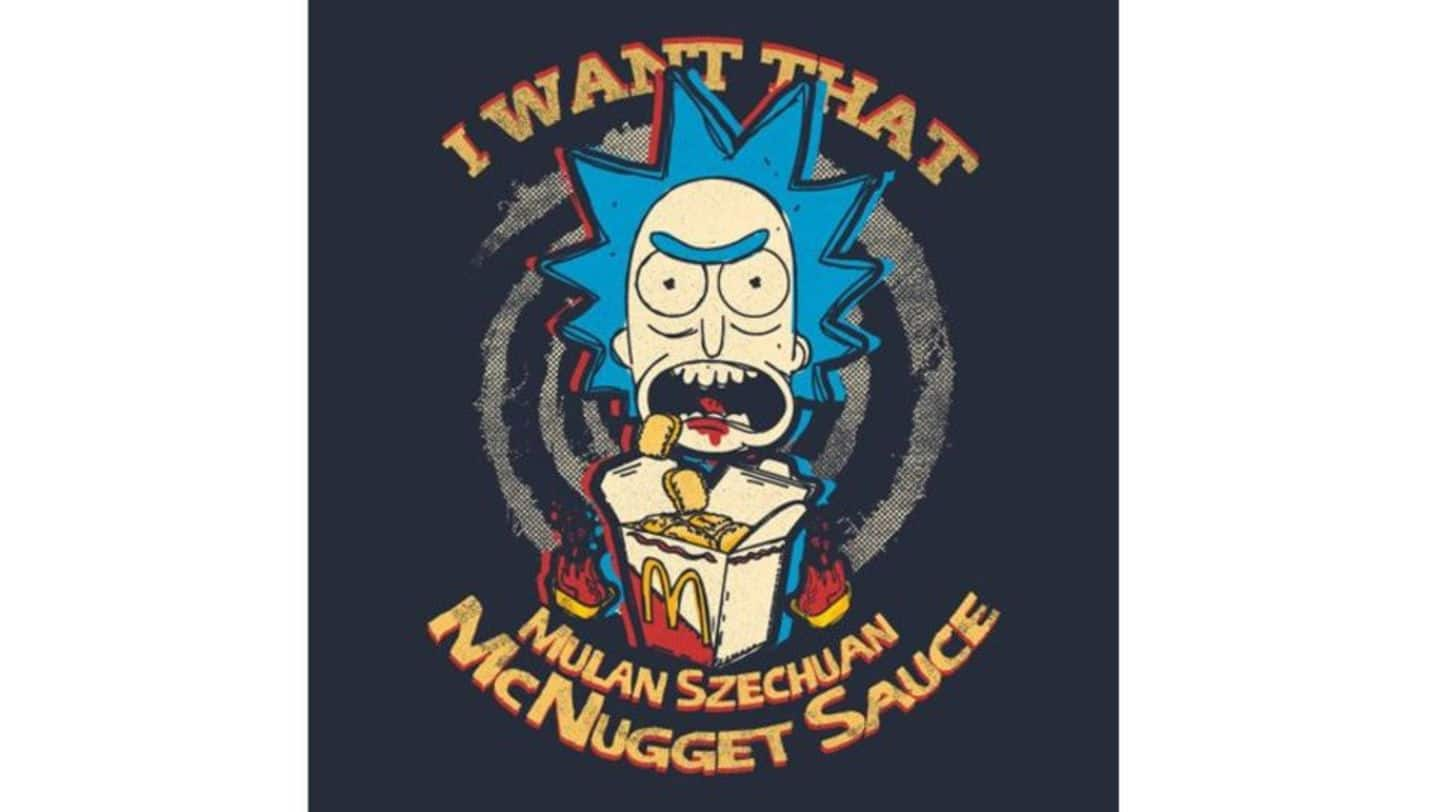 A public relations stunt by McDonald's horribly backfired, ending in angry protests in the US. McDonald's promised popular TV show "Rick and Morty" fans a limited-edition McNugget Szechuan dipping sauce, but soon ran out. The sauce, used for promoting 1998 animated film "Mulan", was mentioned in Rick and Morty's 1 April episode. Police had to be called to hold back frustrated fans. Read more!
Szechuan Sauce became a meme among Rick and Morty fans
McNugget Szechuan Sauce was released as a limited-time condiment by McDonald's to coincide with the release of Disney's 1998 animated feature-film Mulan. It again became prominent after it featured in the third series of the adult animated science-fiction series, Rick and Morty, on 1 Apr'17. In that episode, the time-traveling scientist Rick Sanchez says his "sole motivation" in life is "finding that McNugget sauce."
McDonald's promises to reintroduce sauce for limited time
For the sake of Rick and Morty fans, McDonald's made the sauce available in "very limited amounts" on 7 October at select outlets in the US. Announcing the sauce's return, McDonald's said it was a "really, really limited release" only to special locations. However, some restaurants reportedly received only 20 packets of the sauce per venue while others received none.
Angry fans gathered near McDonald's restaurants in the US; some even took to social media as they weren't able to get their hands on the special dip. The fast-food chain apologized to upset fans on social media but repeated that it was a "super limited" release. Meanwhile, pots of McNugget Szechuan sauce were also listed for sale for hundreds of dollars on auction websites.
Angry fans chant "We Want Sauce"
People in queues for the special McNugget sauce got angry after McDonald's stores ran out of the dipping sauce; at some outlets, upset fans started chanting, "We want sauce." Some of the angry Rick and Morty fans posted images of dipping sauces and breaded chicken from other food chains in protest. Meanwhile, some other fans posted pictures of sauce they had made themselves.
Not having enough sauce "not cool", admits McDonald's
McDonald's promised Szechuan Sauce would be back this winter. Instead of being one-day-only and limited-to-select-restaurants, it would be available at many restaurants. It added anyone "willing to do whatever it takes for Szechuan Sauce will only have to ask for it at a nearby McDonald's."