AK-47 maker Kalashnikov has made a cheap, 'suicide' drone
AK-47 maker Kalashnikov has made a cheap, 'suicide' drone
Written by
Shiladitya Ray
Feb 24, 2019, 01:03 pm
3 min read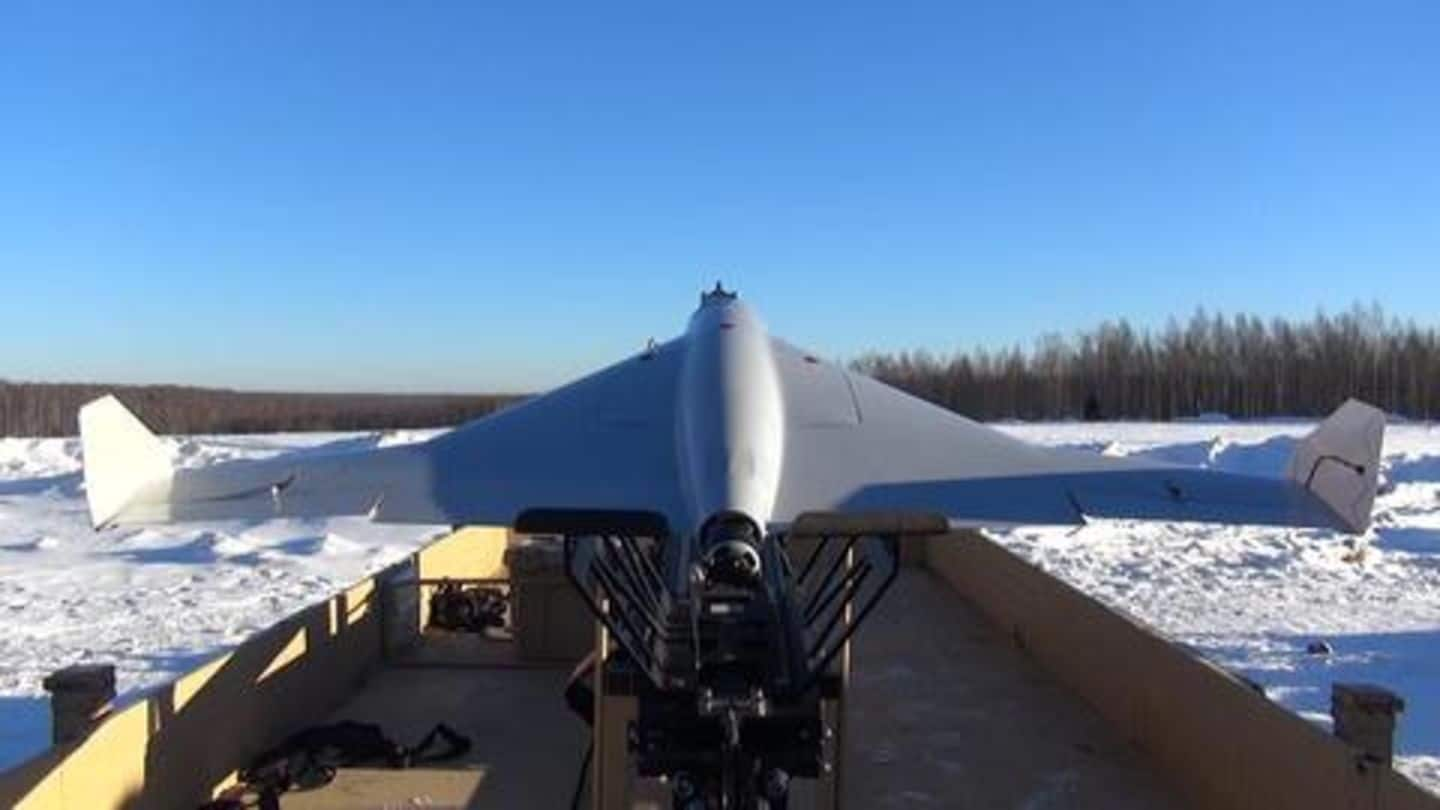 The Russian company that made the iconic AK-47 rifle, Kalashnikov, has unveiled a new 'suicide' drone that has the potential to revolutionize drone warfare. As it stands, drone warfare is an expensive affair, but Kalashnikov has taken a new approach by making its kamikaze drone, dubbed KUB-BLA, cheap, easy to operate, and effective. Here are the details.
The IS pioneered the art of using suicide drones
It should be noted here that the idea of a suicide drone isn't a new one - the Islamic State, for years, has attached explosives to commercially available drones, and has used such drones to carry out attacks. The US and Israeli militaries, too, have incorporated suicide drones into their arsenals, but such technology is not widely available and is considerably expensive.
What we know about the KUB-BLA
Kalashnikov's KUB-BLA, on the other hand, is a four-feet wide drone that can fly for 30 minutes at a speed of 80mph, and despite its small size, can carry six pounds of explosives - far more than commercial drones can. It can be controlled remotely and can carry out attacks up to 40 miles away with pinpoint accuracy. In effect, it's a cheap 'smart bomb'.
Kalashnikov says the drone will be "very cheap"
While Kalashnikov has not revealed prices yet, representatives have said that the drone will be "very cheap". Owing to its low price and ease of use, operators, in theory, could purchase hundreds of such drones, and could use them to swarm enemy defenses without risking loss of expensive hardware like missiles or fighter jets. Drone strikes would also keep personnel out of harm's way.
The company is looking to sell to smaller armies
The company is looking to sell the drone to smaller armies around the world that do not have the resources to spend millions of dollars on sophisticated weaponized drones that are generally used by advanced armies. By bringing down the cost of drone warfare without compromising on accuracy or explosive carrying capacity, Kalashnikov is effectively shrinking the gap between advanced armies and smaller ones.
Kalashnikov is democratizing smart bombs
"I think of it as democratizing smart bombs. It means disseminating smart bombs more widely. This would shrink the gap between the most advanced militaries and the smaller ones," said Nicholas Grossman, a professor of international relations at the University of Illinois.
Proliferation of suicide drones is a cause for concern
Yet, experts are worried that the proliferation of cheap, weaponized drones will lead to an increase in bombings and effective drone strikes, especially if such technology falls into the hands of terrorists and other miscreants. That said, efforts to develop technology to counter kamikaze drones will also intensify as armies and other non-state actors adopt such drones.