No country can meet Dalai Lama without offending China
No country can meet Dalai Lama without offending China
Oct 21, 2017, 04:47 pm
2 min read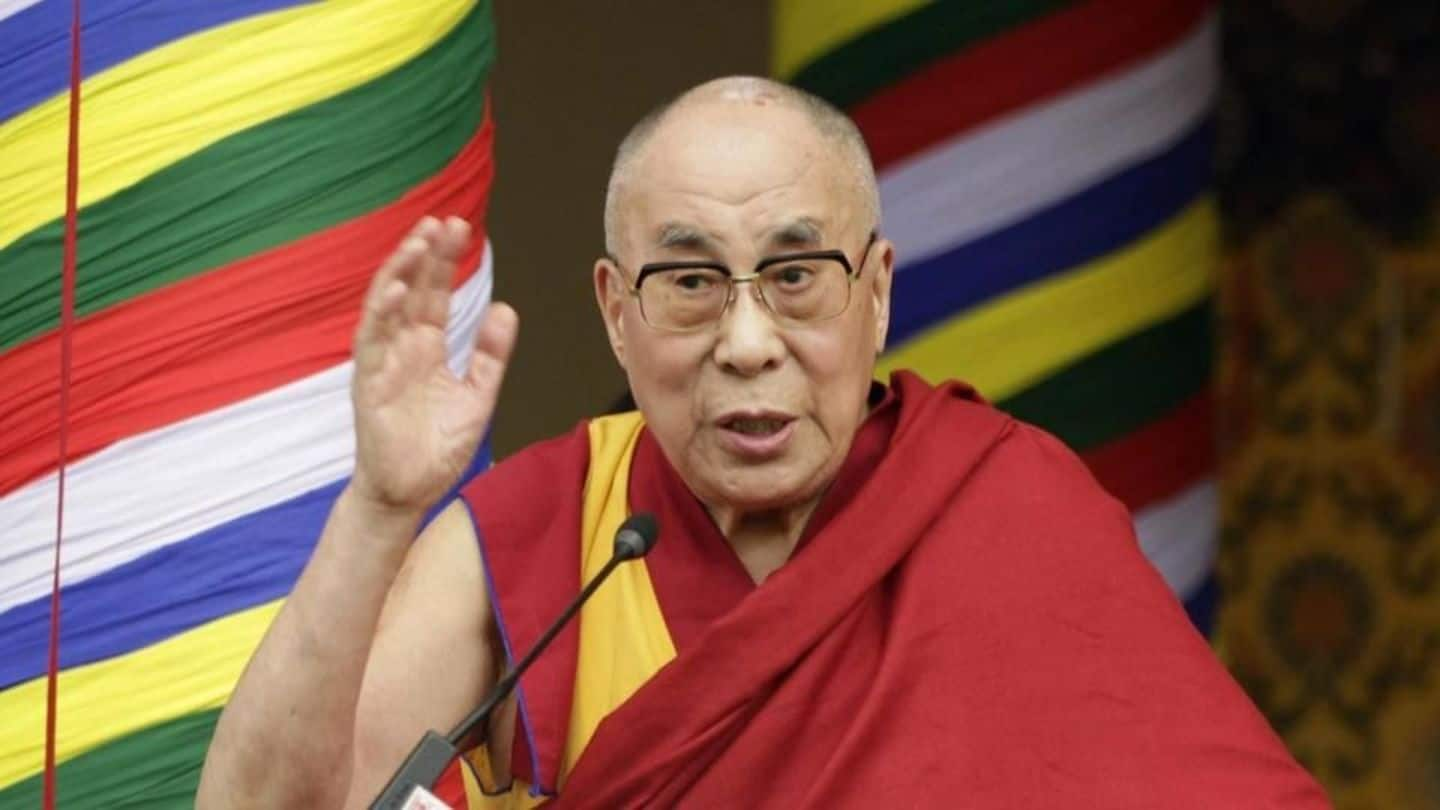 It's been 58 years since the Dalai Lama fled to India seeking refuge after an unsuccessful revolt against China, but the country is still bitter about the Tibetan spiritual leader, whom it considers a "separatist." On Saturday, China warned the world that it would consider it a "major offence" if any nation or foreign leader meets the Dalai Lama even in personal capacity.
The Dalai Lama is a monk of the newest Tibetan Buddhism School founded by Je Tsongkhapa called Gelug. The Dalai Lama is an important figure of Gelug tradition and a symbol of Tibet's unification. He is considered to be the successor of Tulkus, who are believed to be incarnations of Avalokitesvara, Bodhisattva of Compassion. Tenzin Gyatso is the 14th and current Dalai Lama.
'There can be no excuse to meet the Dalai Lama'
Zhang Yijiong of the ruling Party of China said officials represent their governments during all their meetings and at every event they attend, suggesting that there could be no excuse for anyone to meet the Dalai Lama. He cautioned all nations to speak and act while giving full consideration to their friendship with China and their respect for China's sovereignty.
Want successful relations with China? Shun the Dalai Lama
China has been taking stringent measures to pressurize nations to shun the Dalai Lama. It uses economic sanctions to punish those who give him shelter, and has made it mandatory for all governments to recognize Tibet as its territory to have successful diplomatic relations with Beijing. Sino-Indian ties have been severely affected by the Dalai Lama's presence in India.
China's invasion of Tibet and Dalai Lama's unsuccessful uprising
After China invaded Tibet in 1950, the Dalai Lama was called upon to assume full political responsibility. In 1954, he travelled to Beijing to meet Mao Zedong as a delegate of the National People's Congress. However, in 1959, after the brutal suppression of the Tibetan Uprising by Chinese troops, His Holiness fled Tibet, followed by 80,000 Tibetans.