Has MeToo shifted focus? Founder Tarana Burke thinks so
Has MeToo shifted focus? Founder Tarana Burke thinks so
Written by
Pallabi C Samal
Nov 30, 2018, 08:11 pm
4 min read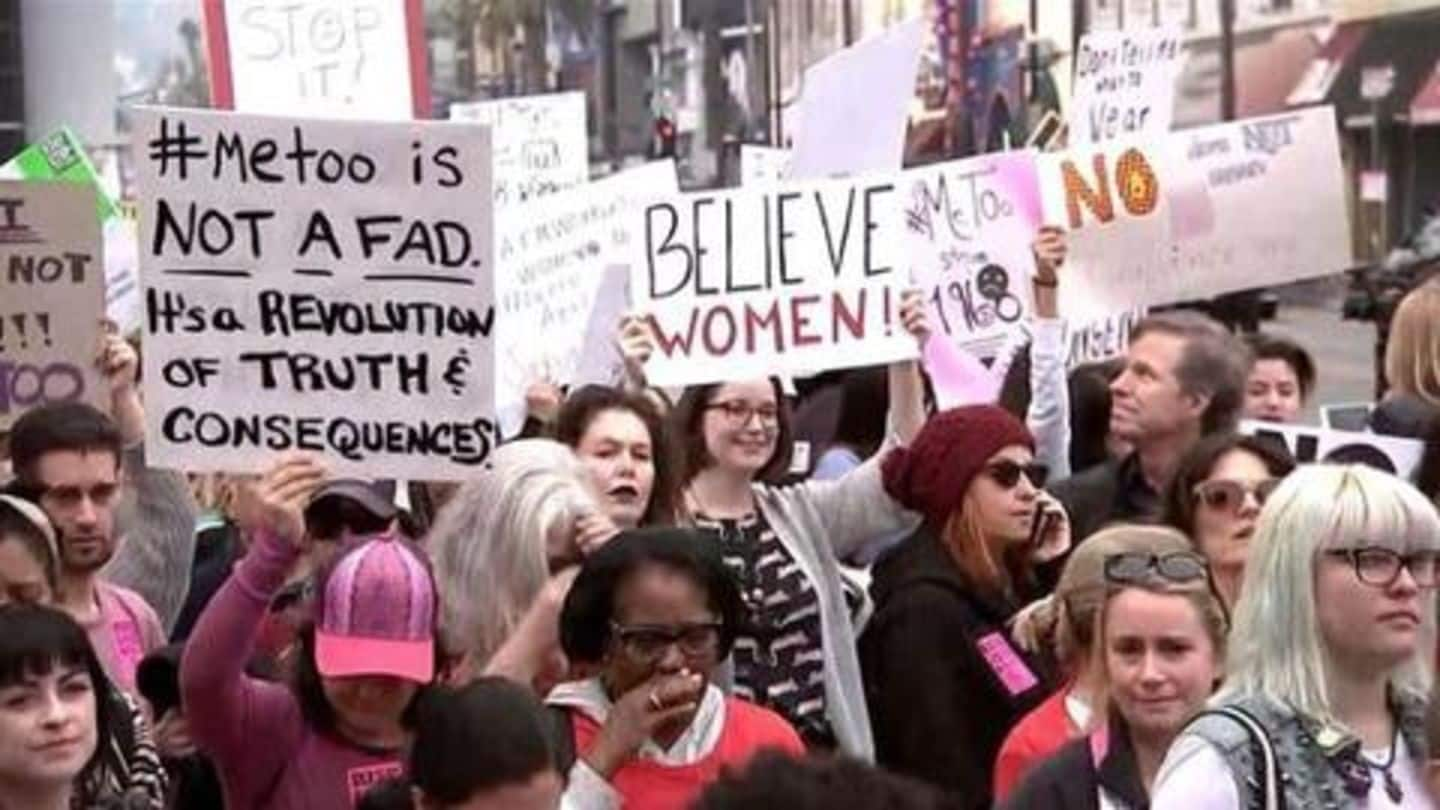 MeToo, the movement that gained momentum last October after several sexual assault allegations were leveled against Oscar-winning producer Harvey Weinstein, soon turned into a whirlwind. It shattered the powerful and gave courage to survivors to speak out. Then it somehow went into many directions, one such was a "vindictive plot against men," points out Tarana Burke, who started the campaign a decade ago.
Media backlash has now framed MeToo as witch hunt: Burke
With time, it became "unrecognizable" to her, said Burke while speaking at TEDWomen in Palm Springs, a city in California. "Suddenly, a movement to center survivors of sexual violence is being talked about as a vindictive plot against men. Victims are heard and then vilified," Burke notes, adding the media backlash has now framed the movement as a witch hunt.
MeToo idea germinated after Burke met a survivor
Burke, herself a survivor of rape and sexual assaults, had started the MeToo in 2006, after meeting a girl during a youth camp hosted by Just Be Inc., a non-profit organization founded by her. The girl told Burke that she was abused by her mother's boyfriend and that's when the activist decided to help those communities where there was lack of rape crisis centers.
For her, it was not a viral campaign, but just a movement with huge promise and potential. "On one side, it's a bold declarative statement that 'I'm not ashamed' and 'I'm not alone.' On the other side, it's a statement from survivor to survivor that says 'I see you, I hear you, I understand you and I'm here for you," the feisty 45-year-old said.
'Focus is now on accused, what's at stake for them'
However, the campaign has now lost the real intention with which it was started, she feels. "Instead of homing in on the pervasiveness of sexual violence, the focus is on the accused and what's at stake for them," Burke points out.
'Aimed to help those assaulted individuals who carry their wounds'
"All of the shouting and headlines about who #MeToo is going to take down next creates a kind of careless perception that invalidates the experiences of survivors who risk everything coming forward," said Burke, named the Time Person of the Year for 2017. She started the movement with a vision, which was about those assaulted girls and boys "who carry those wounds into adulthood."
Citing Kavanaugh, Burke asks is MeToo really a watershed movement?
Mentioning the Brett Kavanaugh case, where he was appointed to the Supreme Court despite facing sexual misconduct allegations, Burke said US politicians seemed to be "pivoting away from the issue". "This movement has been called a watershed moment but some days I wake up feeling that all the evidence points to the contrary," she said at the TED (Technology, Entertainment and Design) conference.
'This is a survivors' movement created by and for them'
She also urged everyone to remember the significance of this movement. "This is a survivors' movement created for and by those of us who have endured sexual violence. The goal is to provide a mechanism to support survivors and move people to action," the Senior Director at Brooklyn-based Girls for Gender Equity said, adding the fight against "power and privilege" should continue.
Have to shift the narrative of MeToo, says Burke
"We've to shift the narrative that it's a gender war, that it's anti-male, that it's men against women, that it's only for certain types of people, for white, cisgender, heterosexual, famous women. That has to shift," Burke highlights. After recently launching a website, metoomvmt.org, to help survivors with resources, she plans to conduct survivor leadership-training programs and hopes to "institutionalize healing circles."