Leaking fuel-pipeline triggers massive blaze in Mexico, kills 20
Leaking fuel-pipeline triggers massive blaze in Mexico, kills 20
Written by
Aakanksha Raghuvanshi
Jan 19, 2019, 04:41 pm
2 min read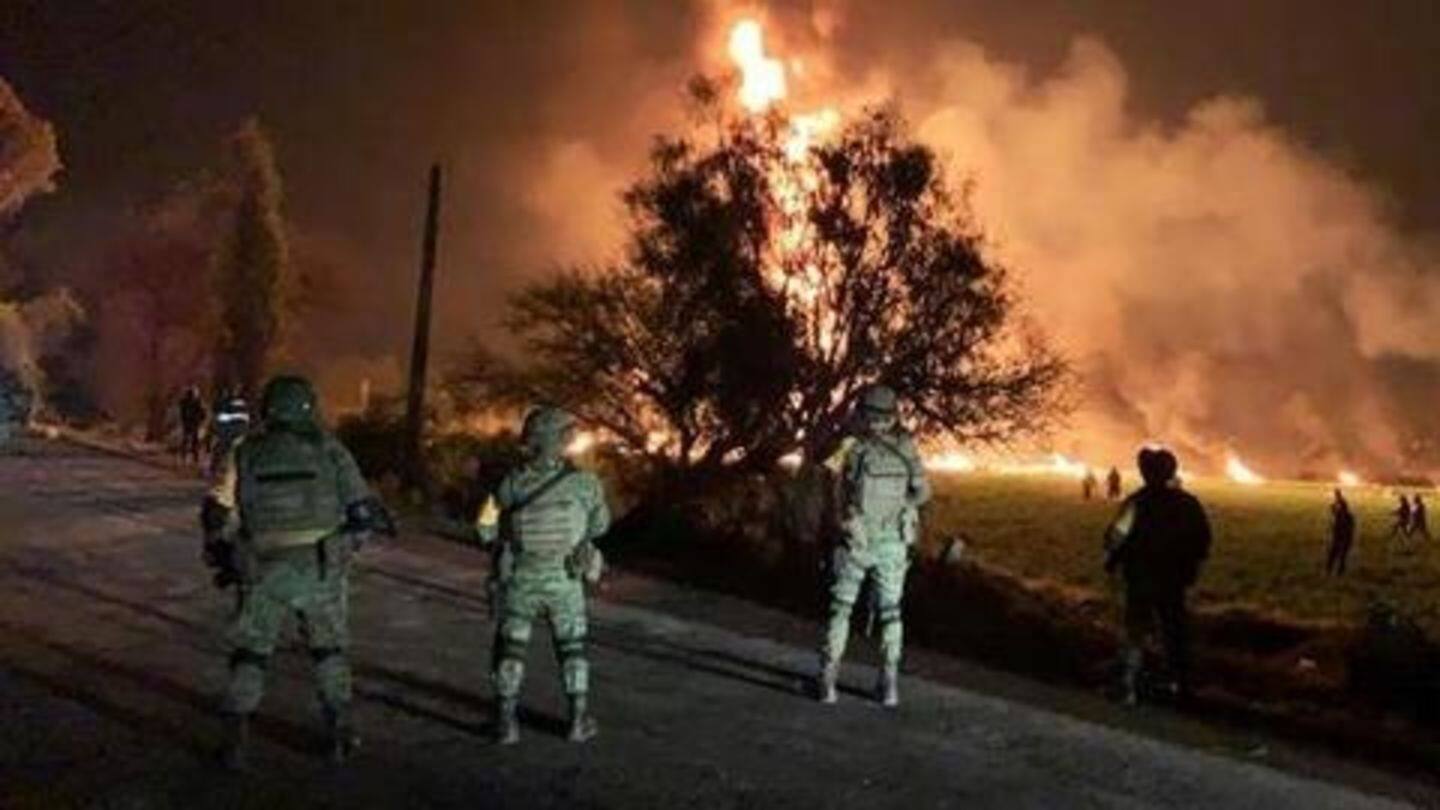 A leaking fuel-pipeline triggered a massive blaze in central Mexico today, killing at least 20 people and injuring another 54. Omar Fayad, governor of Hidalgo state, said locals at the site of the leak were scrambling to steal some of the leaking oil when at least 20 of them were burned to death. Media reports suggest the blaze is still raging.
Video shows locals collecting fuel in buckets, cans from leaks
"I've been told that 20 have been burned to death and another 54 burn victims being treated in hospitals", Fayad told local media. Scores of locals were collecting fuel in buckets and cans from spouting leaks and making off with the stolen gasoline, local media showed. "It was an illegal fuel theft site and authorities were aware of it when it burned," Fayad added.
Pemex sends firefighters, ambulances to help burn victims
Hours later, the first images of the tragedy were shown on television, with desperate people fleeing the scene, screaming for help. Federal and state firefighters and ambulances run by state oil giant Pemex were headed to the area to help burn victims, the governor added. The tragedy comes just as anti-corruption crusader President Andres Manuel Lopez Obrador launches his national fuel theft prevention plan.
Fuel-theft in Mexico is causing loss of over $1 billion
The recent incident highlights the major issue of fuel theft in Mexico. It's fast becoming one of Mexico's most pressing economic and security dilemmas, exhausting more than $1 billion in annual revenue from state coffers, terrorizing the workers. It also discourages private investment in aging refineries that the government, following a 2014 energy reform, hoped instead would be thriving with foreign capital.