Iran, greatest threat to world: Israeli PM Benjamin Netanyahu
Iran, greatest threat to world: Israeli PM Benjamin Netanyahu
Written by
Ramya Patelkhana
Feb 19, 2018, 12:30 am
3 min read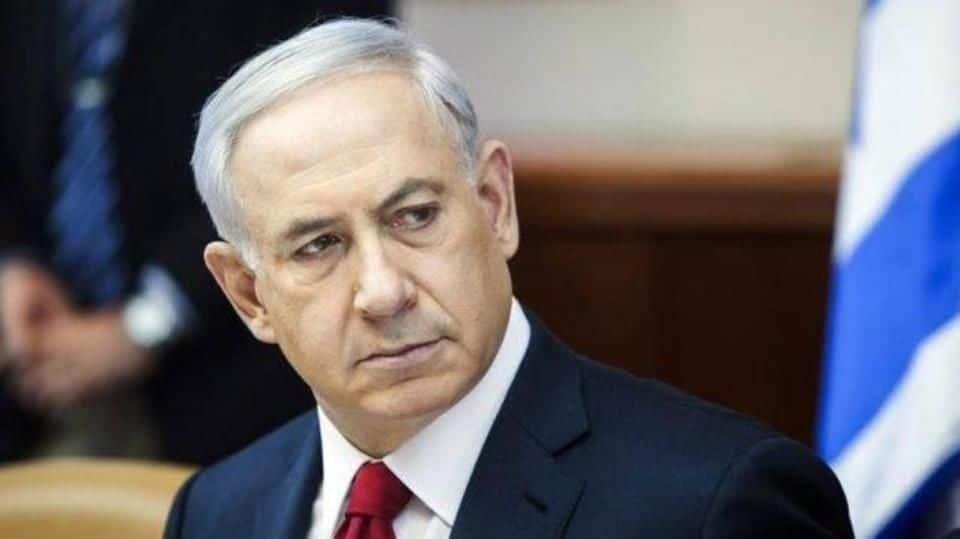 Israeli PM Benjamin Netanyahu warned Iran to "not test Israel's resolve," launching a scathing attack on it at Munich Security Conference. Slamming the 2015 international nuclear agreement with Iran, he said it was the "greatest threat" to the world. Netanyahu told the conference the nuclear deal "unleashed a dangerous Iranian tiger." His warning follows the Israel-Iran face-off in Syria last week. Here's more.
Wouldn't allow Iran's noose of terror around our neck: Netanyahu
Netanyahu said Israel wouldn't allow Iran to "put a noose of terror around" their neck, adding they will attack not only against Iran's proxies but also Iran itself if necessary. Netanyahu, a longtime critic of the 2015 nuclear agreement with Iran, drew a parallel between it and 1938 Munich Agreement between Western powers and Hitler, considered a failed attempt to appease Nazi Germany.
Iran violated Israel's sovereignty
After the attack in Syria, Netanyahu said Iran "brazenly violated Israel's sovereignty," vowing that Israel would defend itself. He said, "We will act without hesitation to defend ourselves, and we will act...not just against Iran's proxies that are attacking us but against Iran itself."
Netanyahu attacks Iranian Foreign Minister Zarif at security conference
Netanyahu also attacked Iran's Foreign Affairs Minister, Mohammad Javad Zarif, who was representing Iran at the security conference in Munich. Just before Zarif's address to delegates, the Israeli PM accused the Iranian Minister of being the "smooth-talking mouthpiece of Iran's regime...[who] lies with eloquence." During his speech, Zarif called Netanyahu's address a "cartoonish circus" that doesn't even "deserve the dignity of a response".
Netanyahu directly attacks Zarif in Munich
At the Munich conference, brandishing what he claimed was a fragment of Iran's drone destroyed in Syria, Netanyahu addressed Zarif, saying: "Do you recognize this? You should, it's yours. You can take back a message to the tyrants of Tehran: Do not test Israel's resolve."
Confrontation in Syria spiked tensions between Israel, Iran
The spike in tensions between Israel and Iran was triggered by the face-off in Syria last week, which is reportedly the first known direct engagement between their militaries. Israel claims it shot down Iran's drone on the Syria-Israel border after which it launched raids against Iranian targets. During the counterattack, Israel lost a jet as a Syrian anti-aircraft missile intercepted its F-16 fighter jet.
2015 nuclear agreement: Iran's deal with six world powers
Israel is a strong opponent of the 2015 agreement between Iran and six world powers, under which crippling economic sanctions on Iran were lifted in exchange for limitations on the Iranian nuclear program. While Europe is a supporter of the deal with Iran, many governments feel that "more must be done" to "curb Iran's destabilizing role" in the region, according to a BBC report.
Netanyahu embattled with potential corruption charges at home
Israeli PM Netanyahu delivered the fiery speech, attacking Iran, at the Munich conference even as the country's authorities probe corruption charges against him while the Israeli Police recommend Netanyahu be indicted for bribery, fraud, and breach of trust.