RIP free internet: Net neutrality officially repealed in the US
RIP free internet: Net neutrality officially repealed in the US
Written by
Shiladitya Ray
Jun 12, 2018, 04:27 pm
3 min read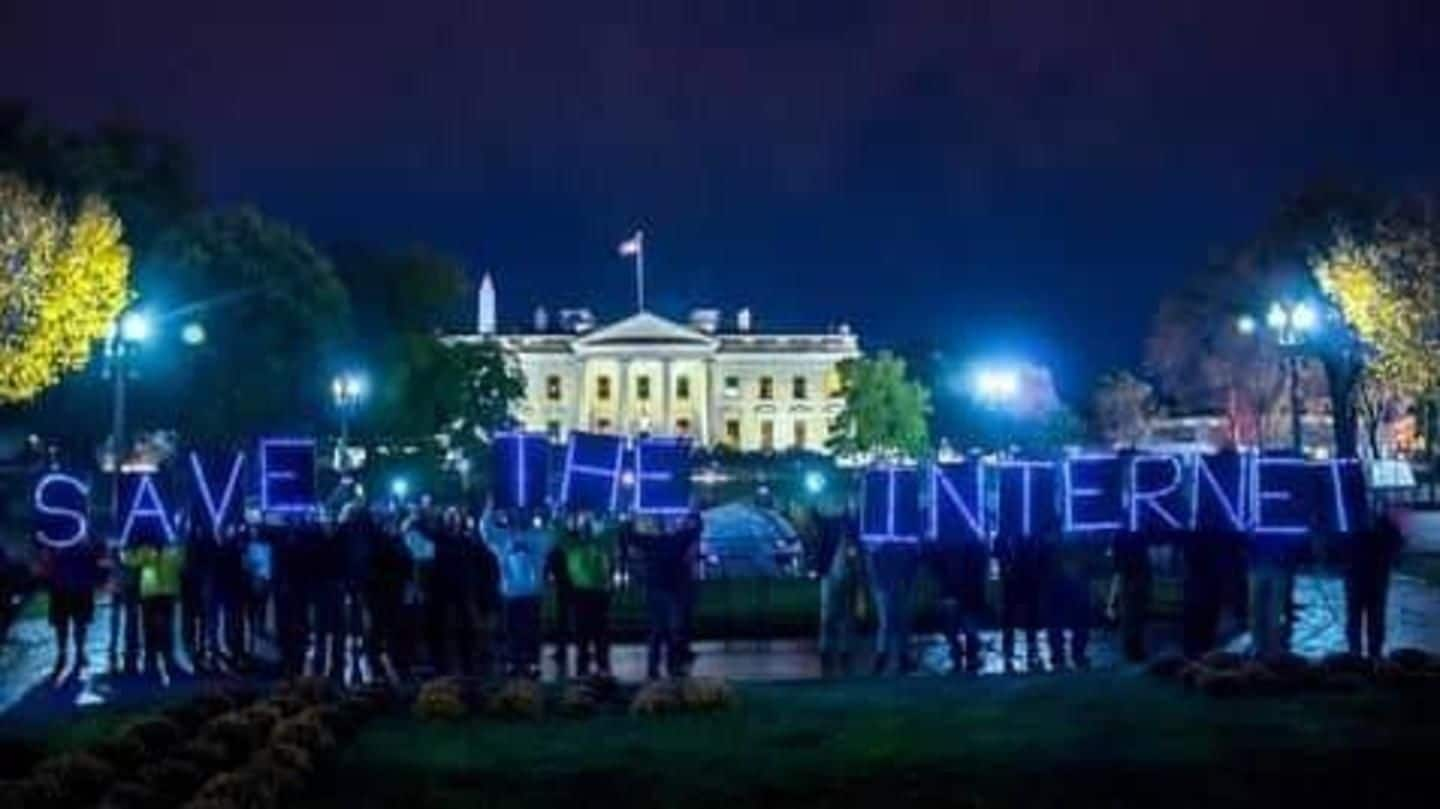 The end of the free, unbiased internet in the US is officially here. Half a year after the Federal Communications Commission (FCC) voted to repeal Obama-era internet laws which mandated all internet traffic be treated equally, the FCC's repeal officially came into effect on Monday. However, any major changes are likely to happen slowly, as companies assess how much consumers will tolerate. Here's more.
But, what is net neutrality?
Net neutrality holds that all internet traffic should be treated equally. ISPs shouldn't be allowed to block/degrade access to certain websites or services, nor should they be allowed to set aside a "fast lane" that allows content favored by the ISPs to load quickly.
Why the six-month delay in repealing the Obama-era regulations?
Although the FCC had voted to repeal internet regulations in December 2017, official implementation was marred by public protests, legal challenges, and efforts by Democrat lawmakers to overturn the decision. Despite the setbacks, it seems like the rather unpopular FCC chairman, Ajit Pai, had the last laugh. Pai had earlier said pro-net neutrality arguments were based on "hypothetical harms and hysterical prophecies of doom".
Which specific regulations have been repealed?
The Obama-era regulations prevented ISPs from discriminating against or blocking any lawful content. Additionally, it prevented "throttling" or slowing down transmission of data of lawful content, and prohibited "paid prioritization" by ISPs in favor of websites/companies that paid them premiums. These have all been repealed.
What will happen to internet services in the US now?
The repeal has far-reaching implications. For instance, ISPs like Verizon, AT&T, Comcast etc. won't have to treat all traffic equally anymore. They can block or slow-down apps/websites of their choosing, charge premiums from websites/services like Netflix for faster data transmission, and can sell bundled website packages like cable TV channel packs. Small business owners/e-commerce start-ups are afraid of being snuffed out by industry giants.
Now, ISPs can consign unpaid content to a slow lane
"ISPs will have the right to discriminate and favor the internet traffic of those companies with whom they have pay-for-play arrangements, and the right to consign all others to a slow and bumpy road," said Jessica Rosenworcel, a Democratic FCC member who's against the repeal.
Several US states have introduced bills to retain net neutrality
However, the battle isn't entirely over. Several states across the US have taken steps to ensure that the Obama-era regulations stay put. According to the National Conference of State Legislatures, 29 states, as of late May, had introduced bills looking to preserve net neutrality laws. However, several of these measures, failed, and some are still pending. We'll have to wait and see what happens.